What is Severance Pay?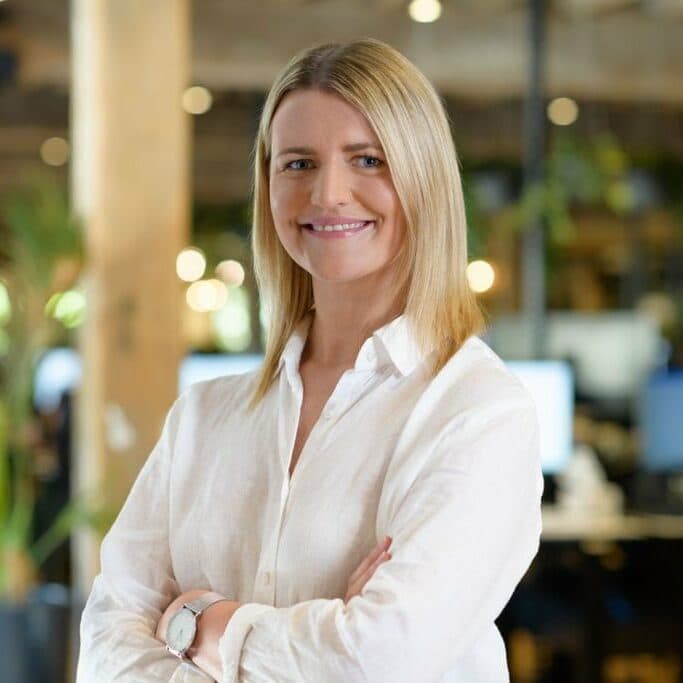 Updated on July 29, 2020
Reading time: 5 minutes
You may make an employee redundant because their role is no longer required to be performed by anyone, due to changes in the operational requirements of your business. This might occur where you dismiss an employee due to a downturn in business, a company restructure or where you introduce new technology to streamline your operations. In the event of a redundancy, an employee may be entitled to severance pay upon termination of their employment. This article provides a general overview of redundancy situations, outlines the process required to lawfully dismiss an employee by way of redundancy and explains when you may be required to make severance payments to an employee.
What is a Genuine Redundancy?
Employees who have had their employment terminated in circumstances of genuine redundancy do not have the right to bring an unfair dismissal claim against your business. A dismissal will be a case of genuine redundancy if you:
no longer require the employee's job to be performed by anyone because of changes in the operational requirements of your enterprise;

comply with your consultation obligations under the relevant modern award or enterprise agreement; and

cannot reasonably redeploy the employee in your enterprise or one of your associated entities.
Redundancy Process
Where an employee has access to unfair dismissal laws and they are covered by a modern award, you must follow a proper consultation process before making them redundant. As such, you should follow the best practice process of:
notification;

consultation; and

outcome.
1. Notification
It is a good idea to hold an initial meeting with the employee to notify them of the proposed changes and the potential impact on their employment. Next, you should provide a letter outlining the proposed redundancy and invite the employee to a second consultation meeting. The employee should be given advance notice of this meeting (e.g. 24 hours) and should also have the opportunity to request that a support person is present.
2. Consultation
During the consultation meeting, you should provide the employee with an opportunity to raise any concerns, feedback or alternatives to the proposed redundancy. These alternatives might include:
reducing work hours; or

taking accrued leave to try and ride out any downturn in the business.
There would also be an obligation to discuss any reasonable opportunities for redeployment as an alternative to redundancy. This relates to whether you could transfer the employee to another job within your business. If there are no vacancies for redeployment available, you should communicate this to the employee.
Importantly, you should give genuine consideration to any matters raised by an employee during the consultation meeting.
3. Outcome
You should hold a final meeting with the employee to confirm the outcome of the redundancy and issue a formal termination letter. This letter should confirm the redundancy and entitlements payable upon termination.
Entitlement to Severance Pay
The amount of severance pay that an employee is entitled to upon termination will be dependent on their total continuous service with your business. Continuous service is a period of unbroken service with an employer and excludes periods such as unauthorised absences or unpaid leave.
The following table sets out the basic minimum entitlement to redundancy pay under the National Employment Standards (NES):
Employee's period of continuous service with your business on termination
Redundancy pay period
At least
But less than

1 year

2 years

4 weeks

2 years

3 years

6 weeks

3 years

4 years

7 weeks

4 years

5 years

8 weeks

5 years

6 years

10 weeks

6 years

7 years

11 weeks

7 years

8 years

13 weeks

8 years

9 years

14 weeks

9 years

10 years

16 weeks

10 years

–

12 weeks
You would pay the above amounts at the employee's base pay rate for ordinary hours worked and should not include:
loadings;

allowances;

incentive-based payments;

bonuses;

overtime; or

penalty rates.
The NES entitlement to redundancy pay applies to all employees who are covered by the national workplace relations system.
In addition, redundant employees are entitled to notice (or payment in lieu) and any other outstanding entitlements due upon termination, such as:
any outstanding wages;

accumulated annual leave; and

long service leave.
Exemptions from Redundancy Pay
If you are a small business with fewer than 15 employees, you will generally be exempt from the obligation to pay redundancy pay. However, this can be affected by a:
relevant modern award;

enterprise agreement;

contract of employment; or

company policy.
The other general exemptions from redundancy pay include:
employees with less than 12 months continuous service with your business;

employees under fixed-term contracts that have ceased;

casual employees; and

apprentices and trainees.
However, some modern awards have industry-specific redundancy schemes which provide that redundancy pay may still be applicable despite these general exemptions. Therefore, you should carefully review your obligations before making an employee redundant.
For example, the Building and Construction General On-site Award 2010 contains an industry-specific redundancy scheme that requires small business employers to provide a redundancy payment.
Varying Redundancy Pay
You can make an application to the Fair Work Commission (FWC) to vary the amount of redundancy pay that you owe to an employee in certain circumstances. This may occur where you:
cannot afford to pay an employee redundancy pay; or

offered an employee an option for redeployment in the enterprise or an associated entity.
Key Takeaways
Employees may be entitled to severance pay when their employment is terminated by way of redundancy. The entitlement to redundancy pay will be dependent on a variety of factors such as the employee's length of service with your business, the size of your business and any industry-specific redundancy scheme which may apply under a relevant modern award. As such, it is important that you seek advice in respect of any redundancy situation which may arise in the context of your business. If you would like legal advice regarding redundancy and severance pay, contact LegalVision's employment lawyers on 1300 544 755 or fill out the form on this page.
Key Considerations When Buying a Business
Thursday 11 November | 11:00 - 11:45am
Online
Learn which questions to ask when buying a business to avoid legal and operational pitfalls, so you can hit the ground running. Join our free webinar.
Register Now
Innovation Nation: How to Make the Most of Australia's Business Innovation and Investor Visas
Thursday 18 November | 11:00 - 11:45am
Online
Want to expand your business into Australia? You need the right visa. Register for our free webinar to learn more.
Register Now
Was this article helpful?
Thanks!
We appreciate your feedback – your submission has been successfully received.
About LegalVision: LegalVision is a tech-driven, full-service commercial law firm that uses technology to deliver a faster, better quality and more cost-effective client experience.
The majority of our clients are LVConnect members. By becoming a member, you can stay ahead of legal issues while staying on top of costs. From just $119 per week, get all your contracts sorted, trade marks registered and questions answered by experienced business lawyers.
Need Legal Help? Get a Free Fixed-Fee Quote
If you would like to receive a free fixed-fee quote or get in touch with our team, fill out the form below.
Read other articles by Sophie
<!-/- Related Articles - Item -/->