How Do I Offer My Employee a Redundancy Package?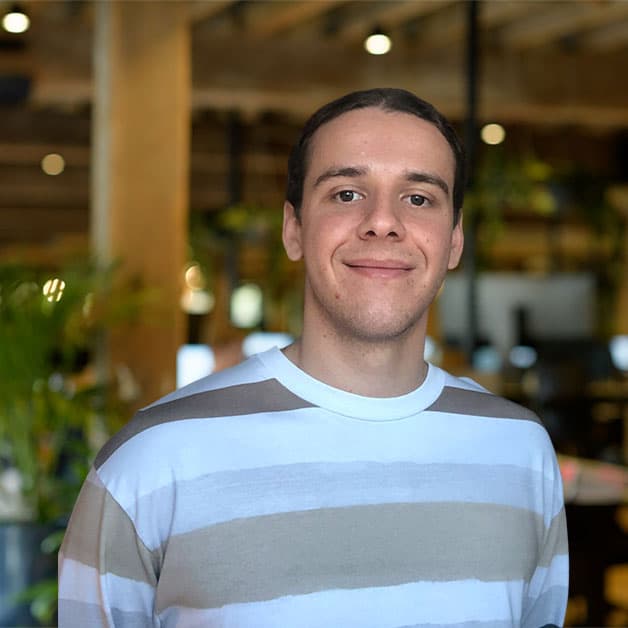 Updated on April 27, 2022
Reading time: 6 minutes
As an employer, there may come a time when you no longer require the existence of a particular job. If this is the case, you may decide to make the position redundant. Firstly, you should note that you do not make a person redundant but rather a position. In saying that, if you decide to make a position redundant, you should ensure that it is a genuine redundancy. If not, you risk leaving yourself open to an unfair dismissal claim. This article will help you avoid such a case by outlining:
ways to ensure that the redundancy is genuine; and
how you should calculate your employee's redundancy.
By following the points in this article, you will be able to offer your employee a redundancy package following your legal obligations.
What Is A Genuine Redundancy?
A genuine redundancy is where you:
no longer need a role in your business or for anyone to perform it;
comply with the consultation obligations in the modern award or enterprise agreement that covers your employee; and
consider re-deploying your employees within your business.
Making a position redundant is a legitimate reason for terminating employment. However, doing so may open you to unfair dismissal claims and adverse action claims under the Fair Work Act 2009. Although, if you satisfy the conditions of genuine redundancy, you will be in an excellent position to defend either of these claims should they occur.
1. You No Longer Need The Role
To avoid any disputes, you must ensure you have a genuine reason for making the position redundant. Some reasons for making a position redundant might include:
the need to restructure your business;
automation;
a downturn in work; and
business relocation.
You should note that in cases where employees continue to perform their role, although you distribute the work differently, it may still classify as a redundancy. For example, consider that you have three warehouse workers as your employees. However, you begin to re-distribute the work to two workers. In doing so, you are making one position redundant, which would still be a redundancy.
2. Complying With Your Consultation Obligations
Furthermore, the award or agreement covering your employee will likely include your consultation obligations regarding a genuine redundancy. This will generally include:
speaking or meeting with the affected employee;
asking for the affected employee's input on ways to minimise the effect of the redundancy; and
if applicable, notify your employees that their employment will face termination.
During the consultation process, you should keep records of your conversations with the employees that the redundancy will affect. Doing so will ensure that you have documentation of the termination process to assist you if your employee brings an unfair dismissal claim against you.
3. Consider Redeployment
To avoid a claim for unfair dismissal, you should consider whether it is reasonable to re-deploy your employee. In a general sense, redeployment is where you 'transfer' an employee affected by redundancy to another role within your business. So, for example, if you are closing your Melbourne CBD store but your shop in Brunswick will continue to operate, you could offer redeployment to the Brunswick store if roles are available.
When deciding if redeployment is an option, you should consider the following:
nature of the position available;
qualifications the employee needs to perform the role; and
your employee's ability to fulfil the role.
Redeployment is not always a widely available option. Although, you must consider it nevertheless.
Calculating Redundancy Payments
When it comes to your employee's redundancy package, there are several considerations you must make.
Who Is Entitled to Redundancy Payments?
Under the National Employment Standards (NES), most employees are entitled to redundancy pay if they complete more than one year of continuous service for your business.
Employees who do not have entitlements to redundancy payments include:
casual employees;
a worker who you employ for a specific period or the duration of a specific season; and
an employee whose employment you terminate due to serious misconduct.
Additionally, continuous service refers to the period of employment that does not include any:
unauthorised absences;
unpaid leave; or
unpaid authorised absence.
How Much Redundancy Pay Is My Employee Entitled To?
The modern award, enterprise agreement, or employment contract covering your employee might set a higher redundancy pay than the NES. In any event, your employee's redundancy payment will depend on:
the length of their continuous service;
their base rate of pay; and
the provisions in the NES, award, agreement or contract.
To calculate your employee's redundancy payment, you must multiply their base pay rate by their redundancy period. In other words: Base Rate of Pay x Redundancy Pay Period = Redundancy Pay.
Under the NES, the redundancy pay periods are as follows.
| | |
| --- | --- |
| Period of Continuous Services | Redundancy Pay Period |
| At least one year but less than two years | 4 weeks |
| At least two years but less than three years | 6 weeks |
| At least three years but less than four years | 7 weeks |
| At least four years but less than five years | 8 weeks |
| At least five years but less than six years | 10 weeks |
| At least six years but less than seven years | 11 weeks |
| At least seven years but less than eight years | 13 weeks |
| At least eight years but less than nine years | 14 weeks |
| At least nine years but less than ten years | 16 weeks |
| At least ten years | 12 weeks. In this instance, the redundancy pay period declines to 12 weeks after ten years of service because these employees are also entitled to long service leave. |
Note for Small Business Owners
If you operate a small business, you do not have to make redundancy payments. A small business has fewer than fifteen employees in total at the time of the redundancy. The total number of employees includes those affected by the redundancy. For example, if you have fifty employees but make thirty-five redundant, you are not a small business even though you only have fifteen employees remaining. Additionally, this does not include genuine casual employees.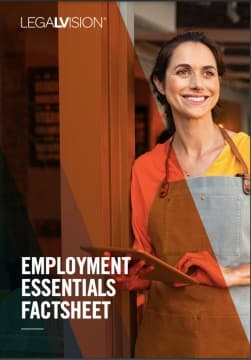 Employment Essentials Factsheet
As an employer, understand your essential employment obligations with this free LegalVision factsheet.
Download Now
Key Takeaways
When it comes to offering your employee a redundancy package, you should first ensure that the:
redundancy is genuine, meaning you no longer need the role, fulfil your consultation obligations and consider redeployment; and
pay your affected employee a redundancy payment per the NES, award or agreement.
If you are making positions redundant, our experienced employment lawyers can assist as part of our LegalVision membership. For a low monthly fee, you will have unlimited access to lawyers to answer your questions and draft and review your documents. Call us today on 1300 544 755 or visit our membership page.
Frequently Asked Questions
When can an unfair dismissal claim arise?
An unfair dismissal claim can arise if you do not have a good reason to terminate your employee's employment or if you did not treat them fairly in the process of dismissal.
What is an adverse action?
Adverse action is any action you take that the Fair Work Act prohibits. These actions include workplace discrimination, unfair dismissal and misrepresenting your employees' workplace rights. 
Was this article helpful?
Thanks!
We appreciate your feedback – your submission has been successfully received.
About LegalVision: LegalVision is a commercial law firm that provides businesses with affordable and ongoing legal assistance through our industry-first membership.
By becoming a member, you'll have an experienced legal team ready to answer your questions, draft and review your contracts, and resolve your disputes. All the legal assistance your business needs, for a low monthly fee.
Need Legal Help? Submit an Enquiry
If you would like to get in touch with our team and learn more about how our membership can help your business, fill out the form below.
Read other articles by George
<!-/- Related Articles - Item -/->