6 FAQs About a Deed of Release, Answered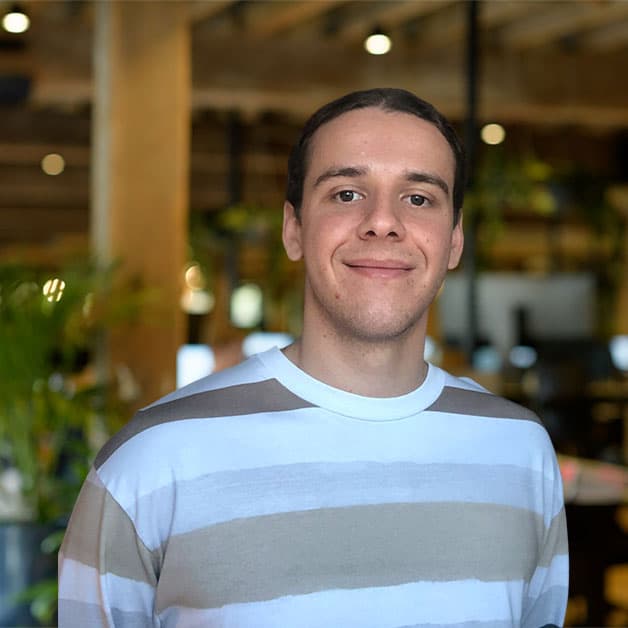 By George Raptis
Legal Content Editor
Updated on May 11, 2022
Reading time: 7 minutes
If you have just terminated someone's employment contract or are about to, entering into a deed of release with this employee may be helpful. Entering into a deed will clarify your legal obligations and can prevent the employee from commencing legal proceedings against you or your business. This article will answer six frequently asked questions on deeds of release and how to respond to a breach.
1. What is a Deed of Release?
A deed of release is a legally binding agreement between an employee and their employer following the employee's termination. It includes:
the conditions of the settlement;

details on the settlement amount that the employer has agreed to pay the employee; and

an agreement between the parties over what they can and cannot do due to entering into the deed.
A deed of release can be highly beneficial to an employer as it usually prohibits former employees from starting legal proceedings against them.
2. Do I Need to Include a Settlement Amount?
Parties can enter into a release as either an agreement or a deed.
An agreement is a contract, meaning that each party must provide something that benefits the other. This exchange is known as consideration. Usually, as the employer, you will provide a settlement amount as consideration for an agreement to release an employee. This settlement will be in exchange for the employee's promise to release the employer from any future obligations
Alternatively, entering into a deed instead of an agreement means that you do not have to provide the employee with consideration for entering into the contract. Although, providing a settlement amount may be beneficial as it serves as an incentive for the employee to agree to sign a deed of release
3. What Should a Deed of Release Include?
The provisions of your deed will change depending on the context in which you are using it. Nevertheless, below are some key provisions you will likely find in a deed of release.
Release From All Employment Responsibilities
Signing a deed will likely release you from any and all future claims. So, both you and your employee agree to have no legal responsibility for any past, present or future claims arising from the employment. For example, under a deed of release, your employee might agree not to bring a claim for unfair dismissal against you. Likewise, you might agree to not sue your former employee for any negligent misconduct arising from their employment.
Although you can release yourself from some responsibilities, there are specific claims that an agreement cannot exclude. For instance, as an employer, you cannot discharge yourself from superannuation obligations by deed of release. In the same way, a deed cannot revoke your employee's claim for worker's compensation. You should seek legal advice to ensure that the terms in your deed of release are consistent with the law.
Certainty
Some issues may arise when constructing a deed of release from the employee's termination. Therefore, it is crucial to set out a resolution within the deed to help resolve any potential complications. In addition, you should include terms where the parties acknowledge:
that the former employee will receive payment for all entitlements owed and any outstanding bonus or commission payments; and

whether any

restraint of trade

found in the employee's original contract continues or ceases to apply.
Confidentiality
Businesses are rarely inclined to disclose the terms of any particular deed of release. A confidentiality provision will prevent you and your employee from disclosing whatever you may agree on in the deed to anyone except your financial adviser or lawyer.
Details on Communicating Termination 
If the events leading up to the termination are sensitive, employees will often want to know how you may disclose the details of their termination to their colleagues. Including a term within the deed that outlines this circumstance will assure your employee that you are handling their personal affairs with care.
Non-Disparagement
You may also wish to include a term that requires your employee to refrain from making statements that disparage you or your business' reputation. This is particularly important in situations where there has been some unrest surrounding your employee's departure.
4. Will a Deed Protect Me From Being Sued?
As an employer, entering into a deed of release can provide additional protection against unfair dismissal claims and claims for loss resulting from termination. This is because the deed usually indicates that the employee resigned voluntarily.
However, if you have pressured your employee into entering the agreement, the courts will likely not uphold the deed of release. Such pressure may include physical or financial pressure. For example, financial pressure may include threats to withhold certain financial entitlements if the employee refuses to sign the deed. Therefore, you must give your employee enough time to seek independent legal advice to fully understand what they are signing.
5. What if an Employee Breaches a Deed of Release?
There are several ways that your employee may breach the terms of a deed of release. For example, suppose that the deed prevented your employee from commencing legal proceedings against you. If your employee were to do so, you would be able to raise the deed of release to stop the commencement of proceedings.
If an employee breaches a confidentiality clause, you may be able to:
obtain court orders to prevent further misuse or disclosure of information; 

obtain compensation for any losses relating to the misuse of information; and

order an employee to return any confidential information that is within their possession.
Additionally, you may have included a restraint of trade clause within your former employee's contract. This clause will prevent your employee from working for a competitor for a specified time after their termination. 
If an employee breaches a restraint of trade clause, you have a few legal options. In this case, you may be able to:
legally stop the employee from working for a competitor;

receive compensation for the breach of contract; and

receive an account of any profits that the employee gained from working for a competitor. 
6. What if an Employee Has Already Begun Proceedings?
You may be seeking to enter into a deed of release to discontinue proceedings that an employee has already commenced. If so, you must structure the release so that your employee must discontinue the proceedings that they have commenced before receiving any benefits. Structuring a deed in this way makes it easier for you to enforce these terms on your employee. If your employee fails to satisfy additional obligations, you may need to obtain a court order.
Key Takeaways
Employers may sometimes view entering into a deed of release as costly and unnecessary. However, as an employer, having such an agreement in place may provide you with significant protection against employees who commence legal proceedings against you. A deed of release may also eliminate any uncertainty you or your employee have regarding the termination.
If you need help drafting a deed of release, our experienced employment lawyers can assist as part of our LegalVision membership. For a low monthly fee, you will have unlimited access to lawyers to answer your questions and draft and review your documents. Call us today on 1300 544 755 or visit our membership page.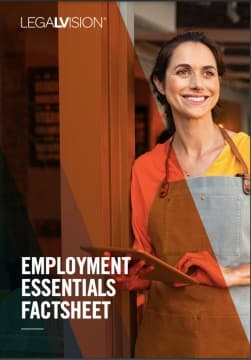 Employment Essentials Factsheet
As an employer, understand your essential employment obligations with this free LegalVision factsheet.
Download Now
Frequently Asked Questions
What is a deed of release?
A deed of release is a legally binding agreement between an employee and employer following the employee's termination. A deed of release often includes the conditions of the settlement, a settlement amount and a release from employment responsibilities. 
What is a non-disparagement clause?
A non-disparagement clause prevents your outgoing employee from saying or doing anything that may injure your business' reputation.
Was this article helpful?
Thanks!
We appreciate your feedback – your submission has been successfully received.
About LegalVision: LegalVision is a commercial law firm that provides businesses with affordable and ongoing legal assistance through our industry-first membership.
By becoming a member, you'll have an experienced legal team ready to answer your questions, draft and review your contracts, and resolve your disputes. All the legal assistance your business needs, for a low monthly fee.
Need Legal Help? Submit an Enquiry
If you would like to get in touch with our team and learn more about how our membership can help your business, fill out the form below.
Read other articles by George
<!-/- Related Articles - Item -/->