5 Steps to Consider for a Redundancy Consultation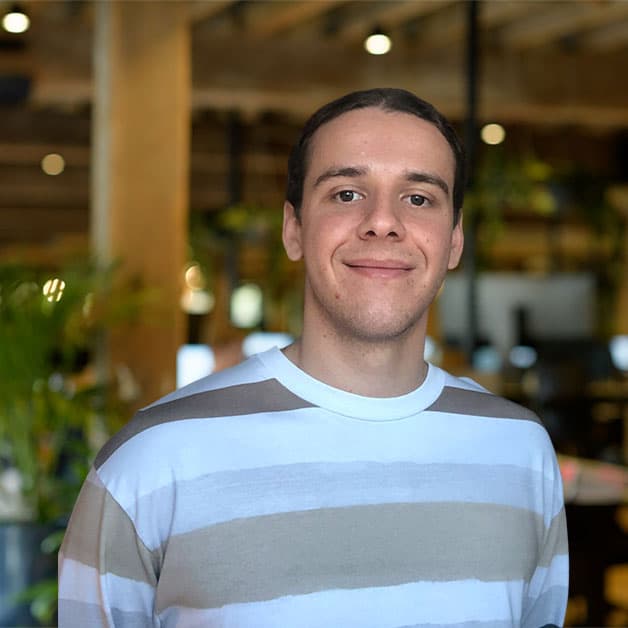 Updated on May 11, 2022
Reading time: 6 minutes
If you no longer require a role to be carried out for your business, you make a relevant employee 'redundant.' Before making a decision, you should consult with the employee through a redundancy consultation. These consultations are precautionary measures you should take to ensure that you are not subject to unfair dismissal claims under Australian law.
The law also requires employers to follow any consultation requirements specified in modern awards and enterprise agreements when making employees redundant. If you do not follow these requirements, an outgoing employee could have a successful unfair dismissal claim against you, as their termination will not be a genuine redundancy. This article outlines five practical steps you can take to formally conduct a redundancy consultation and remain compliant under Australian law.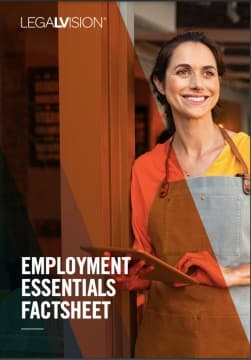 Employment Essentials Factsheet
As an employer, understand your essential employment obligations with this free LegalVision factsheet.
Download Now
What is a Genuine Redundancy?
A genuine redundancy is where you:
no longer need a role in your business to be performed due to changes in the operational requirements of the business;
comply with the consultation obligations in the modern award or enterprise agreement that covers your employee; and
have considered redeploying your employees within your business.
1. Notify Staff
The first step in the redundancy consultation process is to notify your staff that their role is at risk of redundancy. You should explain that, due to changes in your business' operational requirements, you wish to make their role redundant. You should also inform them of the consultation process and that you will formally discuss the situation and consider any redeployment opportunities with them.
2. Consult With Affected Staff
The next step is to meet with any affected employees to discuss the proposed redundancy and provide them with an opportunity to put forward any suggestions they have to avoid redundancy. You should also consider any opportunities for redeployment as an alternative to redundancy during this meeting.
Redeployment is where you 'transfer' an employee affected by redundancy to another role within your business. For example, if you are shutting down your Sydney CBD store but your shop in Newtown will continue to operate, you could offer your employee redeployment to an available role at the Newtown store.
Although redeployment will not always be a feasible option, it is important that you consider it. If you deny an employee a reasonable redeployment opportunity, you may face a claim of unfair dismissal.
3. Communicate the Outcome
You will need to hold a final meeting with the affected employees to notify them of the outcome. During this meeting, you should recap the situation to date, outline alternative options you have considered (such as redeployment opportunities), and confirm that the position will be made redundant.
4. Issue a Termination Letter
After confirming all redundant roles orally, you should issue a letter confirming the redundancy and outcome of the redundancy consultation. Likewise, set out any final entitlements you owe to your employee. You should also confirm whether your employees will be required to work during their notice period or be paid in lieu of notice.
You should check the employee's employment contract to determine their notice period.
For example, under the National Employment Standards (NES), the notice periods for termination are:
| | |
| --- | --- |
| Your Employee's Period of Continuous Service | Minimum Notice Period |
| 1 year or less | 1 week |
| More than 1 year but less than 3 years | 2 weeks |
| More than 3 years but less than 5 years | 3 weeks |
| More than 5 years | 4 weeks |
In addition to the required notice periods, you must give an extra week of notice if your:
employee is aged forty-five years or older; and
has worked for you for at least two years.
5. Issue Final Pay
When making employees redundant, you will need to satisfy your obligations under your modern award and the NES. In particular, you will need to provide the employee with their final pay and severance pay if required.
You should also confirm whether your employees will receive redundancy pay.
[content box] Small businesses with fewer than 15 employees do not typically need to issue redundancy pay. Similarly, casual employees and permanent employees with less than 12 months of service with the business are also excluded from this entitlement.
Final pay refers to any outstanding entitlements you must pay your employees upon termination. Depending on the relevant award, enterprise agreement, or employment contract, final pay includes:
any outstanding wages;
accumulated annual leave and leave loading;
long service leave;
redundancy pay (if applicable); and
payment in lieu of notice (if the employee is not required to work during their notice period).
You should note that most awards require you to pay your outgoing employee their final pay within seven days of their employment ending. However, this timeframe can change depending on which award or enterprise agreement covers your employees.
Key Takeaways
In summary, if you are looking to make a position or employee redundant, it is good practice to hold redundancy consultations. This is important because you must ensure the redundancy is genuine and not invalid. Redundancy consultations also protect you from potential unfair dismissal claims from outgoing employees. You should ensure that you communicate clearly with your employees and give them a chance to express their views.
The relevant modern employment award and the National Employment Standards should outline your obligations. These include paying final pay and whether you need to pay redundancy pay.
If you are making a position redundant, or have any concerns, our experienced employment lawyers can assist as part of our LegalVision membership. For a low monthly fee, you will have unlimited access to lawyers to answer your questions and draft and review your documents. Call us today on 1300 544 755 or visit our membership page.
Frequently Asked Questions
What is unfair dismissal?
Unfair dismissal is where you terminate employment in a way that is harsh, unjust or unreasonable. Whilst redundancy is a legitimate reason for terminating employment, you could be subject to an unfair dismissal claim if you fail to comply with any applicable consultation obligations. Likewise, you must also consider redeploying your outgoing employee before making them redundant.


What are the National Employment Standards?
The National Employment Standards or NES are 11 minimum entitlements for all employees covered by the national workplace relations system. The NES include entitlements ranging from annual leave to carers' leave. Since the NES outline the minimum standards of employment in Australia, a modern award, registered agreement or employment contract cannot diminish its standards.
Was this article helpful?
Thanks!
We appreciate your feedback – your submission has been successfully received.
About LegalVision: LegalVision is a commercial law firm that provides businesses with affordable and ongoing legal assistance through our industry-first membership.
By becoming a member, you'll have an experienced legal team ready to answer your questions, draft and review your contracts, and resolve your disputes. All the legal assistance your business needs, for a low monthly fee.
Need Legal Help? Submit an Enquiry
If you would like to get in touch with our team and learn more about how our membership can help your business, fill out the form below.
Read other articles by George
<!-/- Related Articles - Item -/->