LegalVision is a team of lawyers, technologists, marketing mavericks, strategists and operations gurus who are drawn together by a shared vision of changing the delivery of legal services in Australia.
LegalVision was born in 2012 as an online legal documents business. The founding team brought together legal expertise, tech sensibilities and a passion for growth.
Early adopters loved our user-friendly legal documents, but wanted more from their legal services provider. So we started helping clients find legal support through an online marketplace.
Delivering consistently high-quality services for our clients has always been LegalVision's top priority – so our next pivot was natural. In 2014, LegalVision established an incorporated legal practice, which enabled us to provide legal services directly to clients, rather than through independent suppliers.
At each stage in our journey, we have grown and evolved by listening – and responding – to the needs of our clients, who range from SMEs to fast-growing startups and large corporates. It's not in our nature to accept that the existing way of doing things is the best way. We are committed to constantly improving the delivery of legal services, so that we can keep offering our clients legal support that is useful and accessible.
LegalVision is at the forefront of the NewLaw movement and will continue to drive innovation in a rapidly-evolving legal industry.
Lachlan McKnight
CEO
Lachlan previously worked as a corporate lawyer in London, Paris, Amsterdam and Hong Kong with Freshfields Bruckhaus Deringer and Norton Rose, two international law firms. Lachlan's now settled in Australia and thoroughly enjoys building a business which is transforming the way in which Australian businesses access legal services. Lachlan dreams about LegalVision.
Evan Tait-Styles
CTO
Before starting LegalVision, Evan launched a start-up web development company, Safari Yellow, and worked as a senior development engineer for Infinity Systems. Evan has built LegalVision's tech stack all the way from our user interface, to our back office CRM. Evan wears a hoodie, cause he's a coder.
Ursula Hogben
Practice Leader and General Counsel
Ursula previously worked as a corporate lawyer in Australia and Asia with Baker & McKenzie, an international law firm, and Bank of America Merrill Lynch, an international investment bank. Ursula is delighted to bring high-quality legal services to SMEs and entrepreneurs across Australia. Ursula writes and speaks on business law and is a passionate promoter of women in business.
Jacqueline Fearnley
Head of Client Care
Before joining LegalVision Jacqueline worked as a commercial litigation lawyer, so she has an in depth understanding of our customer's needs. If you call up LegalVision the chances are you'll be speaking to Jacqueline or her team, so be nice! Jacqueline drinks 4 litres of water each day!
Tom Kaldor
Head of Growth and Innovation
Tom joined LegalVision after spending a year as an Associate to a Judge of the High Court of Australia, the peak court in Australia's judicial hierarchy. Before that, Tom was a lawyer in the competition and consumer law group at Allens, one of Australia's top corporate law firms, and a researcher for the Equity Division of the Supreme Court of New South Wales. When not lawyering, Tom enjoys playing music and football.
Anthony Lieu
Head of Marketing
Anthony has a keen interest in data-driven digital marketing and automation, growth hacking and business strategy. Prior to joining LegalVision, he worked at PwC and KPMG where he specialised in disputes, corporate advisory and tax controversy. In his spare time, Anthony enjoys scuba diving, cooking roasts and travelling the world with his snowboard – obviously not all at the same time.
Simon Baume
Head of Strategy
Simon builds financial models to assist with everything from capital raising to sales campaigns to internal reporting. Simon joined LegalVision after working as a strategy consultant for three years, advising C-suite decision makers in the aviation, financial services and construction industries. Outside of Sydney, he has worked in Berlin, Belgrade and the UAE. Simon is currently struggling to balance his two great loves: physical fitness and unrestrained glutony.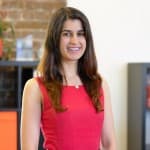 Claudette Yazbek
Communications Manager
Claudette is the Communications Manager at LegalVision. Her work experience in fashion, hospitality, politics, media and law in Adelaide, Washington D.C. and Kuala Lumpur best positions her to understand the back of house problems which arise in these industries and the potential solutions. She is well versed in obscure nineties popular culture references, pseudo-intellectual conversations about coffee and Havana's best eateries.
Thomas Richman
Legal Project Manager
Tom was one of LegalVision's first interns and has returned to work on the Grad Program after completing his Bachelor of Business (Finance) and Bachelor of Laws with Honours in Law at the University of Tasmania. Tom has a strong interest in business structuring, equity funding, and fintech. Tom is a proud Tasmanian who is having to adapt to life in a Sydney where his favourite beer isn't available. When Tom gets over the absence of his favourite beer he can be found, clad in lycra, drinking coffee at Rapha or exploring National Parks on his bike.
Dilan Haradasa
Business Development Executive
Dilan developed a love for online business whilst studying eBusiness at university and was LegalVision's first employee! He's an account manager and the heart and soul of LegalVision. When not working Dilan enjoys lifting weights, reading and long walks on the beach. If Dilan ever bench presses 80 kilos Lachlan's promised to buy gym memberships for the entire team!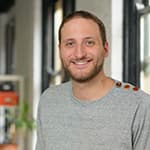 Victor de Bouille
Developer
Victor started developing software when he was 13. Since this time, Victor has still been developing, while travelling across the world. He has also founded a few startups of his own while in France. Victor is now a developer at LegalVision, where he works hard to build great solutions and get rid of his outrageous French accent.
Ken Zhou
Developer & IT Support
Ken joined the LegalVision team with 3 years experience as a developer. In addition to development, Ken provides valuable IT support to the LegalVision team. He completed a Master of IT - Software Engineering from The University of Sydney in 2011. During his studies he worked in small businesses as well as large organisations.
Arnaud Bouchard
Developer
After working in London and Paris as Business Intelligence Analyst for Criteo, a French ad-tech giant, Arnaud decided to take a break and enjoy surfing while working in farms in Western Australia for a few months. He is now back in the city to work as a developer at LegalVision, because coding is much more fun than herding cattle!
Stephanie Higham
Operations Manager
Stephanie deals​ with the operations side of LegalVision. F​rom HR and Finance to organising all our parties! Graduating in Business Management from the University of Leeds, Steph is from the UK and has been living and travelling Australia for the past few years. When she's not in the office, she very much enjoys living by the beach – where the weather is much nicer than rainy Manchester!
Rosemary Dewberry
Administration
Rosemary deals with administration at LegalVision ensuring all invoices and payments are processed alongside the day to day smooth running of the office. Graduating in Sociology from the University of Durham, Rosie is from England and has been living in Sydney for a year now. Out of the office she enjoys surfing and making the most of the Australian sunshine.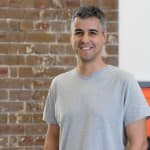 Rafael Pedrosa
Software Developer
Rafael is a software developer at LegalVision. Rafael graduated as a Bachelor in Computer Sciences in 2005 and has over 10 years of experience developing enterprise software applications for businesses in different domains. His work was primarily focused on web solutions having experience developing systems from end to end. While his strongest development language is Java, he'll now delve into the fun world of writing PHP code. Rafael favourite sports are cycling and squash, but now with 2 young kids there's no free time left for any of that.
Jonathan Ling
Strategy and Growth Analyst
Jonathan is a data analyst at LegalVision. He completed degrees in mathematics and physics and is one of the few on the team that plays with numbers instead of words. Jonathan has a strong interest in strategy and effective decision making through the use of maths. While not writing about Parkinson's law or pondering on the laws that govern the universe, Jonathan enjoys travelling, playing music and being amazed at the beauty of the night sky.
Pearl
Happiness Officer
We at LegalVision know that happy lawyers make good lawyers! To help spread that happiness we have Pearl, officially the cutest member of our team (sorry Lachlan). In her time at LegalVision, Pearl has demonstrated an excellent ability to make people smile, has shown her determination and commitment to all things cuteness, and has rocked a hoodie on a number of occasions like only a start-up employee can. Drop into our office and you might be lucky enough to be asked for a belly rub.
Hazel
Assistant Happiness Officer
What's better than an office puppy? Two office puppies! Hazel, our assistant happiness officer, has joined the LegalVision team in 2016 and has officially mastered both important skills of looking ridiculously cute around the office and convincing staff to give up some of their lunch. With the exception of our CEO (sorry Lachlan), Hazel is a fluffy bundle of loveliness who shows affection to everyone she meets. And she looks amazing in a tu-tu.