Client Reviews
Godfrey
07:27 13 Jun 19
Cutting edge legal advice in the startup arena. Honest and reliable experts and a pleasure to deal.
Jessica King
09:42 03 Jun 19
Great company but a bit pricey. Nonetheless they assisted me through and through with my court case, could not thank a better team!
Beatriz Angela de Grano
00:24 31 May 19
You can always rely on LegalVision to deliver on whatever you need them to do. Used them a lot this past couple of months and they did not disappoint. All of our orders have been very time sensitive and urgent and they never fail to get us what we need in time. Definitely, recommend using them for all your legal needs. I also find that their free legal resources are very very useful when you need a basic NDA, etc. Thank you to MG, Michael, James, Kirstie, Lauren, Alyssa, Andrew, and everyone else who's helped us!
Athletes Authority
01:55 30 May 19
Twice I have required legal assistance and LegalVision have been able to look after me both times with generosity, sincerity and kindness. On both occasions, their advice allowed me to bypass formal litigation and come to a resolution -- on one of those occasions they even refunded me my fixed fee deposit because the matter was resolved shortly after their intervention. It truly is remarkable what these guys are doing -- leading with kindness, generosity and care is something I didn't expect from the legal industry. I couldn't recommend these guys enough.
Mark Eggers
05:39 28 May 19
LegalVision have been amazing for our business as we've continued to grow. Fast turnaround, easy to work with and a smart, pleasant team. They always explain everything very clearly and go above and beyond our expectations!
Julie Lovisa
03:04 20 Nov 18
The guys at LV are simply fantastic. They were always extremely prompt with their replies (often within the hour!), very generous with their time, and went above and beyond the required scope time and time again. I have and will continue to come back to them for all my legal needs.
Jennifer Barrett
03:55 25 Sep 18
I had an urgent issue I needed quick clarification on, so I posted a question and the response was very fast. Anna was great, and wonderfully helpful. She explained it in brief, easy to understand terms, and she understood my general confusion as well. It really helps to have someone come across as friendly and understanding. Thank you Anna, and thank you LegalVision. Highly recommend.
Niv Atar
01:31 21 Aug 18
The team at LegalVision was very helpful. Mia, Sue and especially Anna were very friendly, professional, and customer oriented - which in my opinion is essential for any new business owner. I would recommend to anyone who needs legal advice or assitance to get in touch with them, they can save you a lot of time and make initiating your startup much easier.
Tim Slater
00:01 20 Jun 18
I have used LegalVision to draft (and two years later review and redraft) T&Cs, Privacy Policy and NDAs for my small business. I have also used them for a trademark application (the trademark registration was successful). Their service is excellent and their people are friendly, knowledgeable and accessible. I would highly recommend LegalVision to anyone else running their own small business and needing professional legal advice and/or drafting services.
Paul Wenck
02:06 18 Jun 18
Great service. They delivered to a high standard and were very, responsive, proactive and helpful.
SSWEATSHOP
08:58 15 May 18
Would highly recommend using LegalVison, we contacted quite a few law firms to help with commercial lease negotiation and these guys really stuck out. Super helpful and quick from the beginning and it was really Rachel's hard work that helped us out of a sticky situation with a bad lease.We really appreciate the help they gave us. Will be using them again!
Sam Linn
23:21 05 Feb 18
Fast, flexible and fixed pricing. We had a great experience working with LegalVision.
Matthew Lai
01:53 09 Jan 18
Legalvision sorted out my businesses lease agreement, turning a daunting task into something rather painless. Communication was great and costs capped. Very happy
Colette Retallick
04:26 02 Jan 18
Couldn't fault the experience I had with Legal Vision. Noam was excellent through the entire process and I would highly recommend him and the team for any commercial dispute. I obtained an outcome sooner than expected which reduced the stress and obvious cost. Hoping not to but if I did I would always turn to Legal Vision for assistance in the future.
Daniel Krenicky
00:02 08 Dec 17
Bianca James and Masao were absolutely amazing in organising our business purchase. Professional, extremely helpful, very honest and reliable, supporting all the way plus with very reasonable prices.HIGHLY RECOMMENDED and definitely will use Legal Vision again.
See All Reviews
Testimonials and case studies from our clients
Code Barrel needed legal documents that would form the foundation for the startup and protect against liability and help expand the team.
See detailed case study >
Yarno wanted all its employees to have a share in the company and wanted to make sure they were choosing the right employee share scheme.
See detailed case study >
LegalVision helped the RagTagd team through the process of bringing on investors and issuing shares.
See detailed case study >
"Working with LegalVision was great. Very friendly staff and a quick turnaround. We have essentially no legal experience in house, but LegalVision broke down the legal concepts into manageable chunks. We've developed a great rapport and feel like we can call on them for any legal needs going forward."

"I was delighted to come across LegalVision. As a busy entrepreneur dealing with clients who always need things done immediately, I need lawyers who can get things done quickly, and LegalVision provide exactly that. I am pleased to say that I have now found my lawyers!"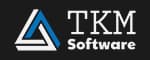 "Without the help of Ursula and LegalVision, there is no way that we could have launched the site with any kind of confidence. In our case, we're dealing with copyright law and complex music licensing requirements so it's always prudent to seek good legal advice. We are very happy with the outcome of the legal documents, most of which are proudly displayed on our website."