What is Gardening Leave?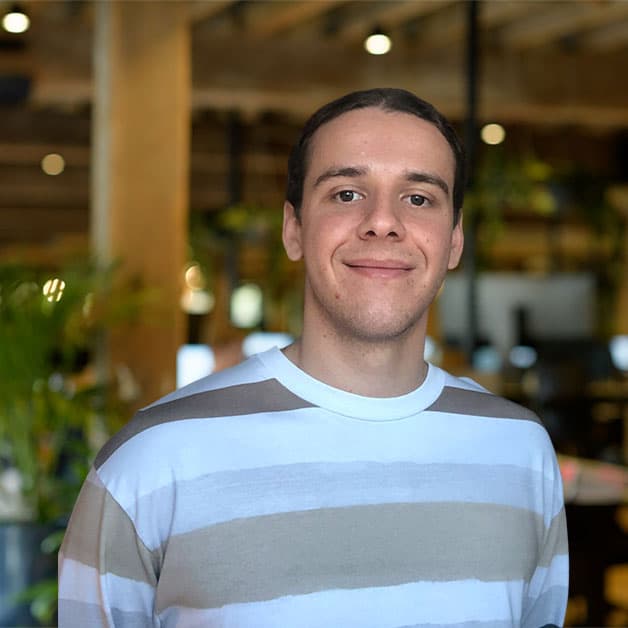 Updated on May 11, 2022
Reading time: 4 minutes
Gardening leave is where your employee is not required to attend the workplace, but continues to be paid for the duration of their notice period and remains on full remuneration. The employee does not need to perform their duties during this notice period. However, they must be available or contactable throughout the entire period. As an employer, you may request certain staff to take gardening leave in some circumstances. For example, you might want to protect confidential information or manage your employee's relationships with clients or suppliers before they commence employment elsewhere. Employment contracts generally set out relevant clauses explicitly, alongside post-employment restraint of trade clauses. This article sets out the advantages of gardening leave clauses as well as the requirements for employees who are on this form of leave.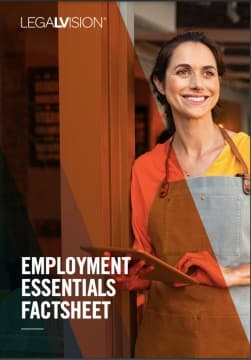 Employment Essentials Factsheet
As an employer, understand your essential employment obligations with this free LegalVision factsheet.
Download Now
Advantages Of Gardening Leave Clauses
There are a number of advantages of having a gardening leave clause to protect your business interests. As your employee is still bound to the terms of an employment contract, they are bound by its contractual obligations, including:
acting in the best interests of the employer;
protecting the business' confidential information; and
not working for another organisation, per relevant non-compete or non-solicitation clauses in their employment agreement.
Another advantage is that employees are not physically present in the workplace. This absence helps protect the employee from soliciting clients or encouraging other employees to leave the organisation.
Additionally, your business might handle confidential information or employ staff who hold relationships with external stakeholders, including clients and suppliers. In this case, gardening leave can address the potential for departing employees to take this information with them. Without such a clause, departing employees could potentially approach existing competitors or disclose confidential information. This could ultimately be detrimental to your business.
Obligations for Employees on Gardening Leave
If your employees are on gardening leave, they must adhere to a specific set of terms. An employment agreement can set these out, or you can set them out yourself. These terms may include:
not attending work or performing work functions;
abiding by the existing terms of their employment agreement;
being available to return to work or being contactable during the notice period; and
not working for another employer during the notice period.
Note that employers may place employees on this type of leave to grant them time to find a new employer. You should clarify the terms of your employee's leave period with them if they are unsure. This is especially true if they are pending disciplinary action. Importantly, you cannot place your employees on gardening leave indefinitely or for an extended period.
In limited circumstances, you might have an implied duty to provide your employees with work. This is the case where their remuneration depends on commission, or ongoing employment is required to maintain public reputation (e.g. entertainers, presenters) or skill (e.g. athletes, surgeons). However, you are only obligated to provide work if the employment contract sets this out. Otherwise, you can lawfully direct an employee to go on gardening leave.
Key Takeaways
As an employer, a gardening leave clause can protect your business interests. Although employers could use a post-employment restraint clause to protect their business's confidential information and relationships, these can be costly to enforce compared to a gardening leave clause. While an employee is on gardening leave, you may still owe them the same benefits as if they were still working, including remuneration. Further, you should ensure you have the right to place an employee on gardening leave. If not, your employee may lodge a complaint with the Fair Work Commission or subject you to a wrongful dismissal claim.

If you would like legal advice regarding how gardening leave might affect your business, our experienced employment lawyers can assist as part of our LegalVision membership. For a low monthly fee, you will have unlimited access to lawyers to answer your questions and draft and review your documents. Call us today on 1300 544 755 or visit our membership page.
Frequently Asked Question
What is Gardening Leave? 
Gardening leave is where an employee does not need to attend the workplace, but their employer continues to pay them for the duration of their notice period and they remain on full remuneration. The employee is not required to perform their duties during this notice period. During this period the employee's employment contract remains binding.
What obligations do employees on gardening leave have? 
Employees on gardening leave must adhere to the terms and conditions set out by their employer. These can include not coming in to work during the notice period and adhering to the terms in their initial employment agreement, especially concerning any non-compete or non-solicitation clauses.
Was this article helpful?
Thanks!
We appreciate your feedback – your submission has been successfully received.
About LegalVision: LegalVision is a commercial law firm that provides businesses with affordable and ongoing legal assistance through our industry-first membership.
By becoming a member, you'll have an experienced legal team ready to answer your questions, draft and review your contracts, and resolve your disputes. All the legal assistance your business needs, for a low monthly fee.
Need Legal Help? Submit an Enquiry
If you would like to get in touch with our team and learn more about how our membership can help your business, fill out the form below.
Read other articles by George
<!-/- Related Articles - Item -/->