How Does an Employee Formally Resign?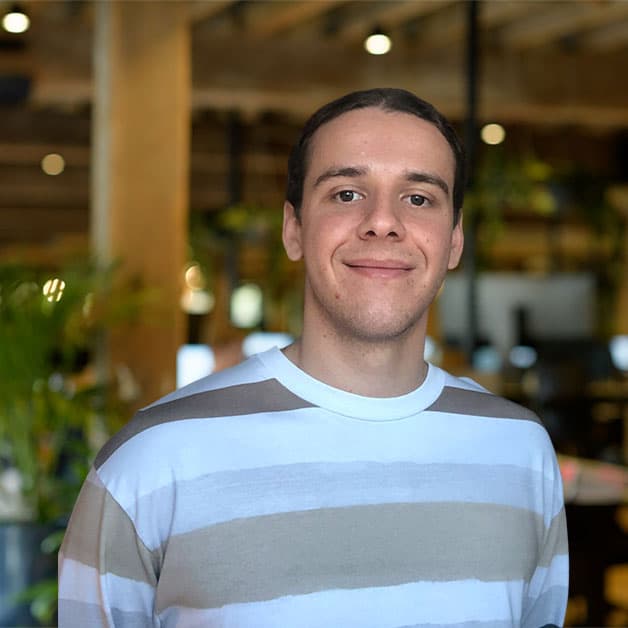 Updated on December 13, 2021
Reading time: 5 minutes
Employment can come to an end in many different circumstances. However, an employee often chooses to terminate their employment through resignation. To explain how an employee can formally resign, this article outlines the resignation process and your subsequent obligations as an employer if your employee resigns.
Resignation Process
If your employee resigns, they may be obligated to give you formal written notice. An employee's obligation to give you a formal resignation letter and the duration of their notice period will depend on your employee's:
award;

enterprise agreement;

other registered agreement; and

employment contract.
Additionally, your employee's award, enterprise agreement or contract should also specify:
how much notice (if any) your employee must give you to resign; and

whether you can withhold pay if your employee does not give you the minimum notice period.
Some awards allow you to deduct one week's wages from your employee's pay if they do not provide you the minimum amount of notice. However, you should check the terms of any applicable award to confirm whether this is possible and whether there are any additional requirements you need to meet to do this.
Notice Periods
Once an employee resigns, you can either:
give your employee payment in lieu of notice;

have your employee work until the end of the notice period; or

negotiate a combination of both.
If you decide to make payment in lieu of notice, your employee will not work for your business for the duration of the notice period. Subsequently, their employment will end the day you make the payment in lieu of notice. Therefore, in order to pay your outgoing employee correctly, you must pay them the full amount you would have paid them had they continued to work until the end of the notice period.
Say your employee was required to give you two weeks' notice of their resignation under their employment contract. If you decided to make payment in lieu of notice, your employee would be entitled to two weeks' ordinary pay.
Your employee might also decide to take their paid annual leave during the notice period. Additionally, your employee can take paid sick or carer's leave during their notice period if they give you notice of the leave as soon as possible and evidence of their circumstances, e.g. a medical certificate.
However, if you do not pay out any part of the notice period, your employee stays employed for the entire notice period and is entitled to ordinary pay. If the notice period is long, you might negotiate an alternative arrangement with your employee where they work for half the notice period, then you pay them out for the rest. Above all, you should note that whilst you cannot stop an employee from resigning, you might be able to negotiate what happens during the notice period. This way, the employment can end on good terms.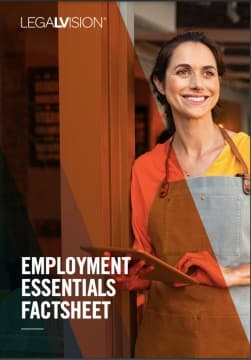 Employment Essentials Factsheet
As an employer, understand your essential employment obligations with this free LegalVision factsheet.
Download Now
Final Pay
In addition to payment in lieu of notice, you must also make final payments to your outgoing employee. This includes:
any outstanding wages for the hours your employee worked;

accumulated annual leave;

other paid leaves like long service leave; and

if applicable, a redundancy payment.
Your employee's award, employment contract, or enterprise agreement might specify when you must make their final payment. In the absence of such a provision, it would be wise to pay your employee within seven days of their employment ending or on the next expected payday.
Additional Considerations
When an employee resigns, there are a lot of practical considerations you might need to make. These include:
instituting a handover between the outgoing employee and their replacement;

requiring your employee to return all property of the business such as work laptops and documents; and

the return of hard copy and electronic files that may be confidential.
Additionally, you should file your employee's resignation letter consistent with the record-keeping requirements under the Fair Work Act. That is to say, the file should detail the dates of the notice period and in what circumstances the employment ended.
Key Takeaways
If an employee decides they no longer want to work for your business, they might resign. Depending on the award, enterprise agreement or employment contract which covers your employee, they may be required to give you written notice of their resignation. The notice period begins from the date your employee gives you notice of their termination. During this period, you may keep your employee working or pay out their notice period to end the employment immediately. 
If you need help responding to a resignation, our experienced employment lawyers can assist as part of our LegalVision membership. For a low monthly fee, you will have unlimited access to lawyers to answer your questions and draft and review your documents. Call us today on 1300 544 755 or visit our membership page.
Frequently Asked Questions
Can I reject an employee's resignation?
Whilst you cannot reject a resignation, you might ask your employee to reconsider their resignation. 
In what circumstances are notice periods unnecessary? 
In certain circumstances, notice periods are unnecessary. Generally, notice periods do not apply to casual employees, workers who are employed only for a specific period of time or task, and employees you fire on the basis of serious misconduct.
Was this article helpful?
Thanks!
We appreciate your feedback – your submission has been successfully received.
About LegalVision: LegalVision is a commercial law firm that provides businesses with affordable and ongoing legal assistance through our industry-first membership.
By becoming a member, you'll have an experienced legal team ready to answer your questions, draft and review your contracts, and resolve your disputes. All the legal assistance your business needs, for a low monthly fee.
Need Legal Help? Submit an Enquiry
If you would like to get in touch with our team and learn more about how our membership can help your business, fill out the form below.
Read other articles by George
<!-/- Related Articles - Item -/->