Mistakes to Avoid When Entering Into a Sale and Purchase Agreement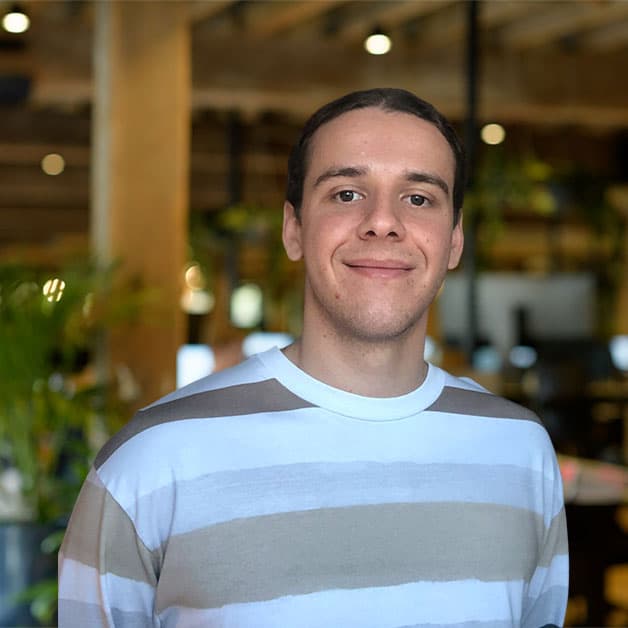 Updated on December 21, 2021
Reading time: 5 minutes
The chances of encountering a sale and purchase agreement is highly likely. This is because there are many different ways companies use these agreements in day-to-day transactions. In real estates transactions, parties will use sale and purchase agreements. Furthermore, when one company acquires another company, they will also use them. Put simply, a sale and purchase agreement is a legally binding agreement. It obligates a transaction between two parties, namely a buyer and a seller. Considering these agreements often involve large-scale transactions, you must avoid common mistakes when entering into a sale and purchase agreement.
Failing to Identify the Conditions Precedent
Almost every business agreement will require you to fulfil certain conditions before you can complete the sale. When it comes to a sale and purchase agreement, these conditions often require:
the buyer to obtain finance to pay the purchase price under the agreement;

the landlord to consent to a new tenancy on their property;

a franchisor to consent to the buyer becoming a franchisee; and

parties to enter into additional contractual arrangements to supplement the sale.
If you do not meet certain conditions in the written agreement or parties fail to identify what is necessary before going ahead with the sale, this can lead to unforeseeable delays in the transaction. Not only can this impact your commercial relationship with the other party, but you might find yourself facing legal issues down the track regarding breaches of contract.
To avoid this, both parties must discuss what conditions they must meet on both ends in order to affect the final sale. In this instance, an experienced lawyer can help clarify what conditions your company might need to meet. In particular, unforeseeable legal issues like transferring licensing rights to the buyer before the sale is affected. Nonetheless, you and the other party should clarify what conditions precedent are necessary in your commercial context.
Failing to Consider Post-Completion Conditions
Often, sale and purchase agreements will include certain post-completion conditions. Completion refers to when you have transferred what you are selling to your buyer. In the context of acquiring another business' shares, post-completion conditions typically restrain sellers from involvement in a competing business for an agreed time period post-completion. This might be necessary when the seller was a key manager of the business who, after selling their shares in the target company, may use their significant expertise to aid a competitor. In order to give your newly-acquired business some much-needed breathing space in the market, you can use a post-completion restraint clause.
However, parties often fail to consider what might be some necessary conditions after the sale goes ahead. Failing to include certain post-completion conditions can act to the detriment of your sale. For example, if you fail to reasonably restrain the seller, they could very well use the opportunity to make a windfall by taking their expertise to a competitor.
To avoid this, you should consider the future implications of the sale. After all, post-completion conditions are bespoke because both parties can tailor the conditions to meet their individual needs, whether that means providing training for the buyer of the new company or introducing the buyer to pre-existing suppliers.
Buying a Business: Guide to Negotiating Terms
Know which key terms to negotiate when buying a business to protect your interests and gain a favourable outcome.
Download Now
Failing to Include A Dispute Resolution Clause
If a dispute arises, an alternative dispute resolution (ADR) clause can provide a means to resolve the dispute. Often, this is without going to court. The most common types of ADR include:
negotiations, where both parties alone discuss how they might resolve the issue;

mediation, which involves a third party who mediates a negotiation between two parties but does not make a legally binding decision; and

arbitration, which involves an independent third party who oversees both parties' arguments and makes a legally binding decision to resolve the matter.
Since a dispute resolution clause sets out the procedures both parties can take if a dispute arises, it can provide greater certainty for either party entering into the agreement. Without a dispute resolution clause, you could find yourself facing unwanted and costly court proceedings over an unresolved dispute.
Key Takeaways
When it comes to sale and purchase agreements, you should ensure that you:
consider everything that you need to complete before the sale can go ahead;

include any post-completion obligations relevant to your commercial context; 

consider including a dispute resolution clause. 
As with any commercial contract, you can significantly benefit from having a lawyer review your sale and purchase agreement. An experienced lawyer can identify potential discrepancies in your agreement and subsequently advise you on what might be the most appropriate way forward for your business.
If you need help with your sale and purchase agreement, our experienced commercial contract lawyers can assist as part of our LegalVision membership. For a low monthly fee, you will have unlimited access to lawyers to answer your questions and draft and review your documents. Call us today on 1300 544 755 or visit our membership page.
Frequently Asked Questions
What is due diligence in the context of a sale and purchase agreement?
Before selling a business, a buyer might request to see your financial records and other relevant business records. This stage where the buyer reviews your records is known as due diligence. 
Who can draft a sale and purchase agreement?
Typically lawyers will draft a sale and purchase agreement. Whilst businesses can use standard agreement templates, these templates might not be entirely tailored to their specific arrangement.
COVID-19 Vaccines In The Workplace
Thursday 10 February | 11:00 - 11:45am
Online
Can you compel employees to have a COVID-19 vaccine? Understand your rights and responsibilities as an employer. Register today for our free webinar.
Register Now
Preventing Wage Underpayment In Your Franchise
Wednesday 16 February | 11:00 - 11:45am
Online
Learn how to identify and prevent wage underpayment in your franchise. Register today for our free webinar.
Register Now
How to Prevent and Manage Commercial Contract Disputes
Thursday 24 February | 11:00 - 11:45am
Online
Learn how to prevent and manage common commercial contract disputes. Register today for our free webinar.
Register Now
Was this article helpful?
Thanks!
We appreciate your feedback – your submission has been successfully received.
About LegalVision: LegalVision is a commercial law firm that provides businesses with affordable and ongoing legal assistance through our industry-first membership.
By becoming a member, you'll have an experienced legal team ready to answer your questions, draft and review your contracts, and resolve your disputes. All the legal assistance your business needs, for a low monthly fee.
Need Legal Help? Get a Free Fixed-Fee Quote
If you would like to receive a free fixed-fee quote or get in touch with our team, fill out the form below.
Read other articles by George
<!-/- Related Articles - Item -/->