Benefits of Working With a Lawyer to Review Your Sale and Purchase Agreement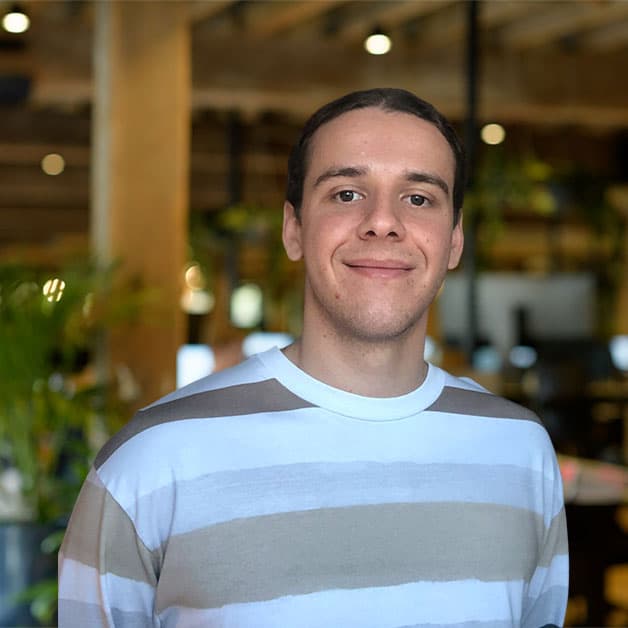 Updated on November 18, 2021
Reading time: 5 minutes
From real estate transactions to acquiring a business, sale and purchase agreements often involve large transfers of capital. For this reason, you must have an expert review your sale and purchase agreement. A lawyer can:
alert you to conditions precedent that have not been included in the agreement;

identify any unreasonable restraints imposed on you by way of post-completion conditions; and

resolve any ambiguities in the agreement.
Ultimately, you can gain more confidence in the transaction by working with a lawyer to review your sale and purchase agreement.
What Are Sale and Purchase Agreements?
Put simply, a sale and purchase agreement is a legally binding agreement that obligates a transaction between two parties; a buyer and a seller. Sale and purchase agreements can provide great certainty for:
the seller, who is assured that someone will buy their company, assets or real estate; and

the buyer, who is generally guaranteed the ownership of a company or property.
If either party breaches the agreement, the party at a loss may seek contractual remedies.
Buying a Business: Guide to Negotiating Terms
Know which key terms to negotiate when buying a business to protect your interests and gain a favourable outcome.
Download Now
Identifying Any Missing Conditions Precedent
In almost all business agreements, you will find certain conditions that one or both parties must fulfil before they can complete the sale. These are known as conditions precedent. When it comes to a sale and purchase agreement, conditions precedent are varied. For example, they may require the buyer to obtain finance to pay the agreed purchase price, or to enter into licensing agreements to supplement the sale. However, it is often difficult for parties to consider what steps they must complete before the sale goes ahead. This is especially the case if it involves legal-related issues dealing with assigning intellectual property and redrafting contracts, to name a few.
A lawyer reviewing your sale and purchase agreement can identify any conditions parties may have overlooked but would be essential to the agreement. A lawyer can thus draw attention to any shortfalls in the conditions precedent to your sale and purchase agreement. They can also offer tailored advice to achieve the best outcomes for your business.
Identifying Any Unreasonable Restraints
Sale and purchase agreements will generally include certain post-completion conditions. For example, when you are acquiring another business, there will usually be certain restraints placed on the seller to not take their expertise to a competing business for an agreed time period post-completion.
Tip: If the seller is the key manager of the business you are acquiring, you might argue for a longer restraint period to ensure that the seller does not take their significant expertise to benefit a competing business. However, on the other hand, if the business you have acquired has few long-term relationships and all employees will remain within the business after the acquisition, a shorter restraint period might be more reasonable. This is because you would only need a limited period of time to reshape the business.
In any event, the inclusion of unreasonable restraints or lack thereof can lead to unfair outcomes for one party. This might lead to circumstances where one party has less bargaining power than the other, or has failed to review the sale and purchase agreement properly.
To avoid this, working with a lawyer can help you understand the future implications of the agreement. Subsequently, you can make a better-informed decision about whether the post-completion conditions in the agreement will benefit your business.
Resolving Ambiguities in the Agreement
Poorly drafted sale and purchase agreements can contain uncertain terms that lack clarity or misuse legal jargon. Where terms are uncertain, this can have detrimental effects on your ability to enforce the agreement against the other party.
It can be challenging to identify an uncertain term in a sale and purchase agreement. However, an experienced lawyer should be able to identify any ambiguities in the agreement. Subsequently, they can advise you on any amendments that should be made to the agreement, like updating the definitions section of the agreement document or redrafting a specific term. In this sense, working with a lawyer to review your sale and purchase agreement can help you clarify your rights and obligations at each stage of the agreement.
Key Takeaways
When it comes to reviewing your sale and purchase agreement, a lawyer can:
advise you on any conditions precedent that you should include in the agreement;

identify any unreasonable restraints imposed on you under any post-completion conditions; and

identify any uncertain terms in the agreement that could affect the enforceability of the contract.
If you need help with a business contract, our experienced commercial contract lawyers can assist as part of our LegalVision membership. For a low monthly fee, you will have unlimited access to lawyers to answer your questions and draft and review your documents. Call us today on 1300 544 755 or visit our membership page.
Frequently Asked Questions
Do law firms charge an initial consultation fee?
Some law firms do charge potential clients an initial consultation. However, at LegalVision we offer free consultations and free fixed-fee quotes.
How much do lawyers charge on an hourly rate? 
Generally, a junior lawyer might charge $200 – $250 per hour, a senior lawyer might charge $250 – $500 per hour and a practice leader or a partner might charge $500 – $1,000 per hour. Of course, the price varies depending on which firm you retain for legal services. 
Was this article helpful?
Thanks!
We appreciate your feedback – your submission has been successfully received.
About LegalVision: LegalVision is a commercial law firm that provides businesses with affordable and ongoing legal assistance through our industry-first membership.
By becoming a member, you'll have an experienced legal team ready to answer your questions, draft and review your contracts, and resolve your disputes. All the legal assistance your business needs, for a low monthly fee.
Need Legal Help? Submit an Enquiry
If you would like to get in touch with our team and learn more about how our membership can help your business, fill out the form below.
Read other articles by George
<!-/- Related Articles - Item -/->