My Employee is Swearing in the Workplace. What Can I Do?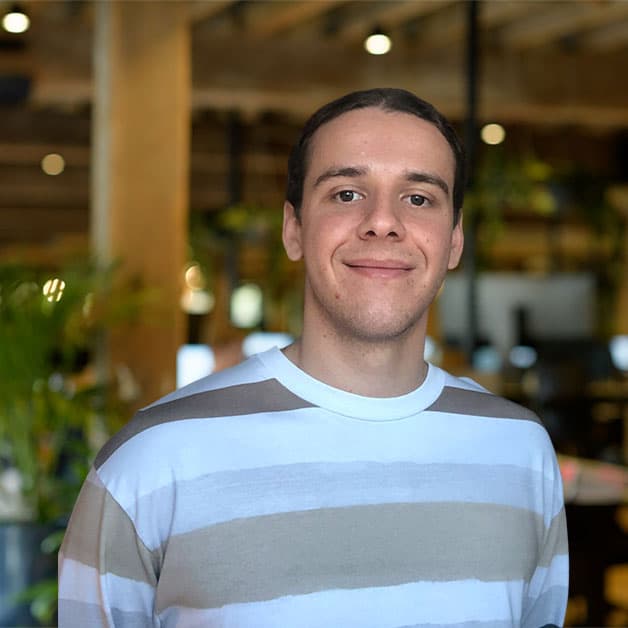 Updated on April 7, 2022
Reading time: 5 minutes
Although swearing is typical in some workplaces, bad language may cause some employees to feel uncomfortable at work. However, in cases where your employees use offensive language or target profanities towards an individual, it may create an unsafe work environment. This article will outline actions that you should consider when deciding how to manage an employee swearing in the workplace.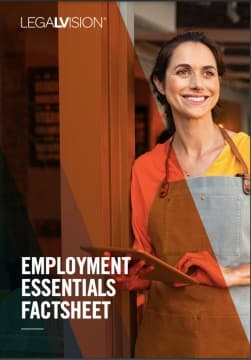 Employment Essentials Factsheet
As an employer, understand your essential employment obligations with this free LegalVision factsheet.
Download Now
Enforce a No Swearing Policy
One approach to managing swearing in the workplace is implementing a no swearing policy. Company policies are a great way to set out your expectations of your employees. Additionally, these policies help your employees understand what responsibilities they may have within the workplace.
Most company policies are laid out in employee handbooks, making them a great reference point for your employees. In short, employee handbooks typically outline the policies and procedures that employees must follow when working for your company. This often includes the standards and procedures your business will take if disciplinary action is required.
Additionally, your employee handbook may also include your:
business mission statement;
company vision; and
your business values.
You might even consider enforcing a zero-tolerance swearing policy if your employees work with children or perform in a sensitive work environment. Furthermore, if you are considering implementing a zero-tolerance swearing policy in your workplace, you should consider the:
present and future workplace culture you want to generate;
people involved in your business, including workers, guests, customers and other key stakeholders;
potential damage that bad language can have on your business' reputation; and
effects that banning swearing can have on your existing employees.
Although you might personally tolerate a degree of swearing in your workplace, you need to consider how the use of profanities might make your workers feel.
Take Disciplinary Action
A company policy is often only as effective as its enforcement. For instance, a zero-tolerance swearing policy is useless unless you directly address your employees for policy breach.
In the case that an employee breaches company policy, your policy must outline:
the types of disciplinary action you can take; and
the sanctions your employee can expect to face.
While the types of disciplinary action will vary, it is common for employers to issue their employees with a written warning. However, if your employees accumulate several warnings and fail to rectify their behaviour, you might consider enacting severe disciplinary action such as terminating their employment.
When considering whether you should take disciplinary action against an employee for breaching a no swearing policy, you should consider:
whether they accidentally used swear words to express frustration or used swear words to voice abuse or threats;
the delivery, including the particular words used, the volume and the tone your employee used;
the context and circumstances in which your employee swore; and
the nature of your workplace, including the type of work being completed.
Consider Terminating Their Employment
If an employee's swearing becomes excessive, it may amount to serious misconduct. In this case, you may consider terminating their employment. Serious misconduct is where an employee deliberately engages in behaviour that poses a serious and immediate risk to the:
health and safety of other workers or people in your business; or
reputation or profitability of your business.
However, it is important to note that swearing alone might not amount to serious misconduct. For example, the Fair Work Commission recently decided that an employee was unfairly dismissed for voicing offensive language in a phone conversation with their boss. Additionally, they decided that this instance of swearing did not amount to serious misconduct since:
no one else heard the telephone conversation; 
the employee only made the comments in a single outburst of anger; and 
swearing was commonplace in that specific workplace. 
Ultimately, the Fair Work Commission will consider a range of factors when determining if the dismissal of an employee was fair, including:
your workplace environment, i.e.whether your business operates on a highly stressful worksite or in a client-facing environment;
your workplace culture, including your company policies, business leadership, and you generally address incidents of swearing;
whether the swearing was targeted at someone as part of a verbal attack; and
the circumstances that the swearing took place, i.e. in private on a phone call or in front of customers.
If you want to terminate an employee who swears in your workplace, it would be wise to seek legal advice. Above all, doing this can ensure that you dismiss your employee correctly.
Key Takeaways
Ultimately, when it comes to managing swearing in the workplace, you should consider:
implementing a no swearing policy;
enforcing your policy by taking disciplinary action; and
in some circumstances, terminating your employee's employment.
If you are unsure how to manage an employee swearing in your workplace, our experienced employment lawyers can assist as part of our LegalVision membership. For a low monthly fee, you will have unlimited access to lawyers to answer your questions and draft and review your documents. Call us today on 1300 544 755 or visit our membership page.
Frequently Asked Questions
What is unfair dismissal?
An unfair dismissal arises if you terminate your employee's employment without a good reason and you have not treated them fairly during dismissal.

What is disciplinary action?
Disciplinary action is something that employers take out to correct their employee's misconduct or poor performance. It can take different forms depending on the severity of the misconduct. These forms sometimes include verbal or written warnings or performance improvement plans.
Day in Court: What Happens When Your Business Goes to Court
Thursday 2 June | 11:00 - 11:45am
Online
If your business is going to court, then you need to understand the process. Our free webinar will explain.
Register Now
How to Manage a Construction Dispute
Thursday 9 June | 11:00 - 11:45am
Online
Protect your construction firm from disputes. To understand how, join our free webinar.
Register Now
Startup Financing: Venture Debt 101
Thursday 23 June | 11:00 - 11:45am
Online
Learn how venture debt can help take your startup to the next level. Register for our free webinar today.
Register Now
Was this article helpful?
Thanks!
We appreciate your feedback – your submission has been successfully received.
About LegalVision: LegalVision is a commercial law firm that provides businesses with affordable and ongoing legal assistance through our industry-first membership.
By becoming a member, you'll have an experienced legal team ready to answer your questions, draft and review your contracts, and resolve your disputes. All the legal assistance your business needs, for a low monthly fee.
Need Legal Help? Submit an Enquiry
If you would like to get in touch with our team and learn more about how our membership can help your business, fill out the form below.
Read other articles by George
<!-/- Related Articles - Item -/->