4 Key Benefits of Having an Employee Handbook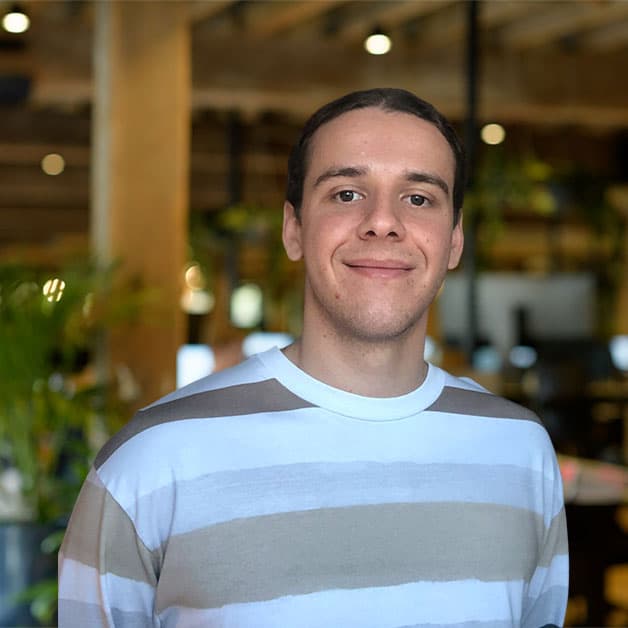 Updated on February 8, 2022
Reading time: 5 minutes
A good employee handbook can provide the backbone to your business. This is because your handbook can include company policies, its mission statement, vision and values, and any conditions of employment for your employees. This article explains four key benefits of using an employee handbook.
1. Promoting Consistency and Clarity in Company Procedures
Employers often use handbooks to outline the policies and procedures particular to their company. By describing their expectations of employees in the workplace, a great employee handbook can help staff understand their responsibilities. 
For example, your handbook can cover a range of policies ranging including:
attendance expectations; 

use of company property;

procedures for requesting time-off; and

employment benefits. 
In the instance where an employee needs to clarify any of the above procedures, they can seek out the information for themselves.
Since an employee handbook details workplace procedures, it can also promote consistency in its application. That is to say, managers and executives in your company can refer to the handbook when answering your employee's questions or making decisions regarding company policies. Since your business would ideally outline these procedures in your handbook, you can ensure fair treatment to all staff in line with company policies.
2. Empowering Your Employees in the Workplace
Since every workplace uses unique policies and procedures, new employees can find it difficult to approach certain issues. However, having an employee handbook can empower employers as they familiarise themselves with company procedures and follow them accordingly. Of course, you want your employees to feel comfortable approaching their managers if an issue were to arise. Nevertheless, an employee handbook provides a further point of reference in times of need.
Additionally, an employee handbook can clarify who your employees must approach if a certain situation arises. For example, if your employee wishes to report a workplace violation, a thorough handbook can both:
detail which management individuals the employee can turn to in these situations; and

designate another individual to turn to if your employee disagrees with management's initial decision.
Ultimately, an employee handbook can ensure that your employees are not in the dark. Indeed, it can empower your staff to follow appropriate company processes.
3. Facilitating a Healthy Company Culture
As mentioned above, employee handbooks can provide a great way to introduce your employees to your company's mission, vision and values. Often abstract concepts can be difficult to communicate to new employees. However, a company handbook can clearly set out your company goals and mission statements. This will foster a sense of pride and belonging to the workplace and generate a healthy company culture where each employee applies these abstract principles in practice. 
Additionally, the introduction section of your handbook can provide the context for how your business was established. This can be an important way for your employees to identify with your business' foundational stories and ultimately help them fit in with the company culture.
4. Providing Guidelines of Employment
It is typical for employers to expect their employees to review their employee manual and become familiar with its contents. In some instances, employers might ask their employees to sign a statement that verifies an employee has read and agrees to adhere to the employee handbook. Additionally, this statement might also contain a disclaimer that the employee understands that the handbook's contents are not a legally binding contract or an implied contract. Rather, they are simply policies and guidelines for the benefit of employees.
Within an employee handbook, you might also include a clause that reserves your right to change the policies and procedures with or without notice. Of course, you should notify your employees of any changes to company policy to promote consistency and clarity within your company procedures.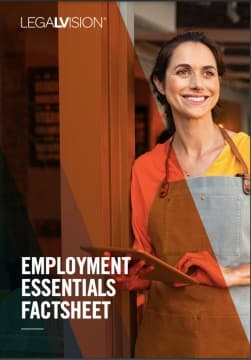 Employment Essentials Factsheet
As an employer, understand your essential employment obligations with this free LegalVision factsheet.
Download Now
Key Takeaways
An employee handbook can:
set out clear company procedures for your employees to follow and ensure consistency in the application of these procedures;

empower employees to follow appropriate company processes if an issue arises;

facilitate a healthy corporate culture by outlining your company's mission statement and values; and

act as a guideline for employment, not a legally binding employment contract.
If you need help with drafting your employee handbook, our experienced employment lawyers can assist as part of our LegalVision membership. For a low monthly fee, you will have unlimited access to lawyers to answer your questions and draft and review your documents. Call us today on 1300 544 755 or visit our membership page.
Frequently Asked Questions
What should I include in my employee handbook?
Employee handbooks typically contain your company's mission statement and values, key company procedures and your employees' obligations in the workplace. Importantly, you should write a handbook to suit your company's specific needs.
Is an employee handbook the same as an employment contract?
No, they are usually separate documents. Typically an employee handbook is a non-binding document that simply outlines company policies and guidelines. However, you can use your handbook to clarify terms in an employment contract. 
Day in Court: What Happens When Your Business Goes to Court
Thursday 2 June | 11:00 - 11:45am
Online
If your business is going to court, then you need to understand the process. Our free webinar will explain.
Register Now
How to Manage a Construction Dispute
Thursday 9 June | 11:00 - 11:45am
Online
Protect your construction firm from disputes. To understand how, join our free webinar.
Register Now
Startup Financing: Venture Debt 101
Thursday 23 June | 11:00 - 11:45am
Online
Learn how venture debt can help take your startup to the next level. Register for our free webinar today.
Register Now
Was this article helpful?
Thanks!
We appreciate your feedback – your submission has been successfully received.
About LegalVision: LegalVision is a commercial law firm that provides businesses with affordable and ongoing legal assistance through our industry-first membership.
By becoming a member, you'll have an experienced legal team ready to answer your questions, draft and review your contracts, and resolve your disputes. All the legal assistance your business needs, for a low monthly fee.
Need Legal Help? Submit an Enquiry
If you would like to get in touch with our team and learn more about how our membership can help your business, fill out the form below.
Read other articles by George
<!-/- Related Articles - Item -/->