Benefits of Using a Risk Assessment at Work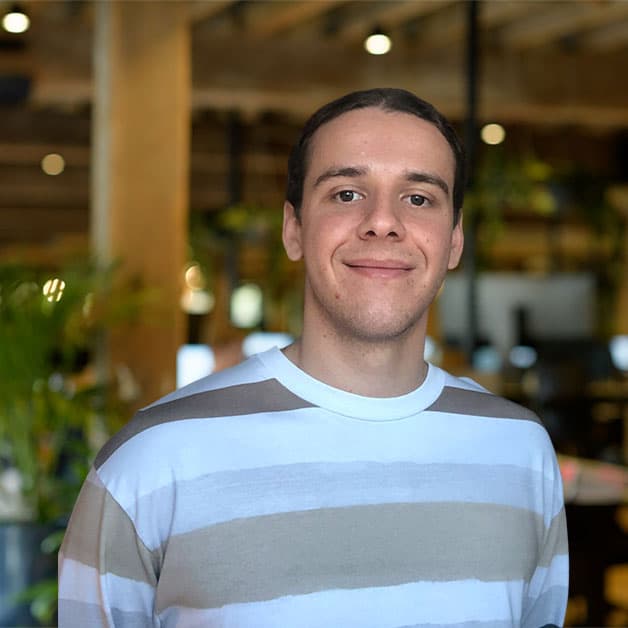 Updated on February 24, 2022
Reading time: 5 minutes
As an employer, it is your responsibility to eliminate or minimise risks to health and safety in the workplace so far as is reasonably practicable. Doing so will help avoid injuries incurring in the workplace and enable you to fulfil your obligations under workplace health and safety laws. To ensure that the safety of your employees remains paramount, a risk assessment can help you:
identify potential hazards;

assess the severity of the risk; and

implement control measures to eliminate or minimise risks as is reasonably practicable. 
Ultimately, by using and reviewing your risk assessments in the workplace, you can promote a safe and healthy work environment.
What is a Risk Assessment?
A risk assessment provides you with a thorough analysis of potential hazards in your workplace that could harm other people. It is a systematic process of evaluating potential risks that might be involved in workplace activities. In this sense, you can use risk assessments in many circumstances, from introducing new equipment in operations processes to protecting workers from psychological hazards such as work-related stress or fatigue. 
Generally, the risk assessment process will involve:
identifying hazards that have the potential to cause harm;

analysing and evaluating the severity of the risk associated with the hazard; and

determining appropriate methods and procedures to eliminate the risk or control it where you cannot eliminate it.
Notably, you can do risk assessments in consultation with workers. This can help you identify workplace hazards that you might not have considered.
The following sections outline key benefits to implementing and using a risk assessment.
Hazard Identification
One of the main benefits of risk assessments is that they generate awareness of existing and potential hazards. When you identify risks in the workplace, you should look at all aspects of the work, including non-routine activities such as repairs. 
You should also consider:
existing control measures to determine whether they are are adequate to eliminate or minimise risks;

previous incident reports;

foreseeable and unforeseeable changes in work conditions; and

how work is organised amongst your workers.
Doing so will provide you with a holistic outlook on the hazards in your workplace.
Additionally, you should consider the groups of workers that may have a different level of risk. You can base these assessments on your employees':
age;

experience or specialised skills; and

physical and mental capabilities.
When you consider that your employees have different risk levels, it ensures that you identify who may be at risk in the workplace. However, of course, it is wise to consult your employees during the risk identification stage. This way, you can both generate awareness of risks in the workplace and ensure that no hazard goes amiss.
Risk Analysis
Once you have undergone hazard identification, you should then assess the severity of the risk. This means that you must assess how these hazards might cause potential injuries in different circumstances. 
When determining the severity of a hazard, you should consider:
both normal and abnormal operational situations, i.e. shutdowns;

all

health and safety information

relevant to your business; and

understand minimum legal requirements for workplace health and safety relevant to your business.
Often risk assessments will prioritise hazards by ranking them. So, your risk assessment can rank risks from low to the most serious. This way, you can prioritise which hazards to address immediately. 
Likewise, when analysing the severity of a risk, note that there is no one method to determine the level of risk. Rather, ranking hazards requires thorough knowledge of your workplace activities and an understanding of the urgency of situations.
Additionally, you might consider the following rankings:
severity ranking

: this categorises risk based on injuries ranging from low-risk (i.e. short-term pain, dizziness) to high-risk (i.e. major fractures, serious head injuries); and

probability ranking

: this categorises risk based on the probability of the hazard occurring, ranging from low probability (i.e. would only occur once) to high probability (likely to be experienced multiple times).
Ultimately, you should exercise a realistic judgement when analysing the severity of risks. After all, underestimating a potential hazard can have serious implications for your employees' safety.
Risk Management
Once you have identified the severity of your workplace risks, you should take steps to either:
completely eliminate risks; or

reduce the likelihood of the risk occurring where elimination is not possible.
What procedures you implement to respond to a risk will largely depend on:
the type of risk you are dealing with; 

your workplace environment; and 

available resources. 
For example, to respond to the risk posed by hazardous chemicals, you might mandate the use of personal protective equipment (PPE).
In addition to implementing risk management processes, you should review the effectiveness of the control measures. If you fail to do this, you could be pouring resources into a risk management policy that does not actually reduce or eliminate risk. In any event, the review process should be ongoing and revisable to adapt to changes in the work environment.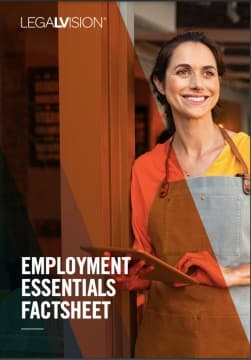 Employment Essentials Factsheet
As an employer, understand your essential employment obligations with this free LegalVision factsheet.
Download Now
Key Takeaways 
A risk assessment can help you identify potential hazards in the workplace. Likewise, you can better assess the severity of risk that these hazards pose to your workers. A thorough risk assessment also helps to implement a risk management strategy to eliminate or minimise the likelihood of risks harming your workers. 
If you need help drafting a risk assessment for your workplace, our experienced employment lawyers can assist as part of our LegalVision membership. For a low monthly fee, you will have unlimited access to lawyers to answer your questions and draft and review your documents. Call us today on 1300 544 755 or visit our membership page.
Frequently Asked Questions
What is a risk assessment?
A risk assessment is a systematic process of evaluating existing and potential risks in the workplace.
What is WHS?
WHS stands for work health and safety. Since it is a legal requirement for employers to create a safe work environment for their employees, WHS ensures that employers manage risks to the health and safety of their employees. 
Was this article helpful?
Thanks!
We appreciate your feedback – your submission has been successfully received.
About LegalVision: LegalVision is a commercial law firm that provides businesses with affordable and ongoing legal assistance through our industry-first membership.
By becoming a member, you'll have an experienced legal team ready to answer your questions, draft and review your contracts, and resolve your disputes. All the legal assistance your business needs, for a low monthly fee.
Need Legal Help? Submit an Enquiry
If you would like to get in touch with our team and learn more about how our membership can help your business, fill out the form below.
Read other articles by George
<!-/- Related Articles - Item -/->