What Happens if an Employee Shares Your Confidential Information?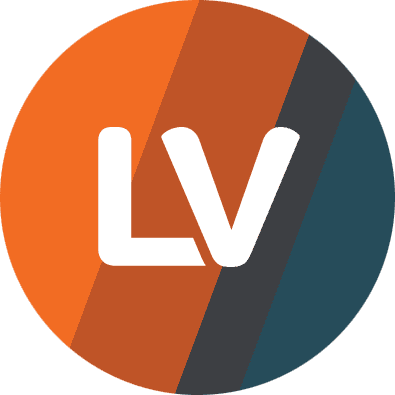 Updated on April 4, 2017
Reading time: 6 minutes
Employers should take action to prevent current and former employees from taking a business' confidential information when they leave a company. In circumstances where an employee takes confidential information, employers should immediately investigate concerns and take action to prevent any misuse of the information.
The Federal Court in SAI Global Property Division Pty Ltd v Johnstone [2016] FCA 1333 discussed the type of remedy an employer may receive from an employee that has taken or distributed confidential information, including:
orders for an employee to stop sharing the confidential information;

orders for an employee to destroy any/all copies of the confidential information;

damages for breach of contract;

damages for copyright infringement; and

orders for an employee to reimburse their employer's legal costs.
We unpack each remedy below as well as the Court's reasoning in reaching their decision.
The Facts: What Happened With the USB?
SAI Global is a leading provider of conveyancing software and property search services in Australia. The respondent, in this case, Mr Johnstone, was employed by SAI Global as a business development manager until he resigned on the 29th October 2015.
Before leaving, Mr Johnstone copied two computer files onto a USB. One of the files contained information about SAI's customers that the Court described as 'highly sensitive'.
Following his resignation, the respondent continued working for SAI Global for two weeks. During this period, while he was still technically an employee of SAI Global, Mr Johnstone also began working for one of their competitors.
Mr Johnstone then accessed the files on the USB multiple times to determine which customers were common to both SAI Global and his new employer. He did this without the knowledge of SAI Global.
In response, SAI Global commenced legal proceedings. They were able to obtain urgent orders for Mr Johnstone to deliver any external storage device, and to swear an affidavit about the matters at hand. 
The Issues
Mr Johnstone admitted to commencing employment at a competing company while still employed at SAI Global. He also admitted to copying confidential information onto a USB and using that confidential information at his new place of employment.
The Court then turned their attention to the following key issues:
whether the Court should order an injunction given that Mr Johnstone had already delivered the USB (an injunction is a court order to do (or refrain from doing) a specific act);

whether SAI Global was entitled to damages for breach of contract;

whether the Court should award additional damages under s115(4) of the Copyright Act 1968 (Cth); and

whether Mr Johnstone should have to cover SAI's costs for the proceeding.
Was SAI Entitled to Injunctive Relief?
SAI Global sought to prevent Mr Johnstone from further sharing the information except when legally required or with explicit, written permission to do so from SAI Global. In response, Mr Johnstone said that there was little risk of him sharing the information, especially given that he had already delivered up the USB.
The Court granted the injunction. Their reason for doing so was Mr Johnstone's flagrant disregard for maintaining the confidentiality of SAI Global's information. This disregard meant that it was entirely possible that he would share it in the future if the Court did not grant an injunction.
Was SAI Entitled to Damages for Breach of Contract?
The Court decided that SAI Global was entitled to damages. Mr Johnstone's salary during the two-week period was $4,230. The Court looked at his employment contract and reasoned that SAI Global's payment depended on Mr Johnstone not accepting any offers of employment during the two-week period. As a result of Mr Johnstone's breach of his contract, SAI Global did not receive any benefits by employing Mr Johnstone. SAI Global was then entitled to receive $4,230 as damages for breach of contract.
Was SAI Entitled to Recover Additional Costs Under the Copyright Act?
SAI Global wanted Mr Johnstone to pay a nominal amount of $1 for copyright infringement. They also sought additional damages under s115(4) of the Copyright Act 1968 (Cth). The section provides that courts may award further damages where they are satisfied that copyright infringement is blatant and/or that there is a need to deter others.
The Court determined that Mr Johnstone's acts were serious enough to award an additional $5,000 to SAI Global. Mr Johnstone secretively copied files containing confidential information onto the USB, knowing that SAI Global would oppose him doing so. He then proceeded to make use of these documents in his new position. These acts were sufficiently unethical that the Court also referred to the need to deter others from engaging in such behaviour.
Was SAI Global Entitled to Costs?
SAI Global submitted that Mr Johnstone should be responsible for their legal costs since the matter had arisen as a result of his behaviour. In response, Mr Johnstone argued that SAI Global had incurred costs which were disproportionate to the complexity of the matters in dispute. 
On this issue alone, the Court agreed with Mr Johnstone. During the proceedings, SAI incurred a total of $275,469. The documents Mr Johnstone had copied contained highly sensitive information. It was, therefore, perfectly reasonable for SAI Global to commence legal proceedings to recover them. The Court, however, reasoned that since Mr Johnstone had delivered the USB at a very early point in the proceedings, SAI Global created disproportional costs and delay by further pursuing the matter.
As a result, SAI Global breached their obligations to resolve disputes efficiently and at limited expense. Mr Johnstone was responsible for SAI Global's costs up and until the date on which he delivered the USB. He was also required to cover the costs SAI Global incurred when they employed someone to draft a report on the matter shortly after the USB's delivery. Mr Johnstone was then only responsible for half of SAI Global's costs.
Key Takeaways
If an employee takes your confidential information, employers may obtain orders through the courts or seek damages. Employers should note that a court will unlikely make a costs order where it is disproportionate to the complexity of the matter.
If you have questions about confidential information or concerns about an employee using or sharing your sensitive data, get in touch with us on 1300 544 755. Our lawyers can work with you to reach a solution.
Was this article helpful?
Thanks!
We appreciate your feedback – your submission has been successfully received.
About LegalVision: LegalVision is a commercial law firm that provides businesses with affordable and ongoing legal assistance through our industry-first membership.
By becoming a member, you'll have an experienced legal team ready to answer your questions, draft and review your contracts, and resolve your disputes. All the legal assistance your business needs, for a low monthly fee.
Need Legal Help? Submit an Enquiry
If you would like to get in touch with our team and learn more about how our membership can help your business, fill out the form below.
Read other articles by Vee
<!-/- Related Articles - Item -/->