3 Steps to Take When Responding to Workplace Bullying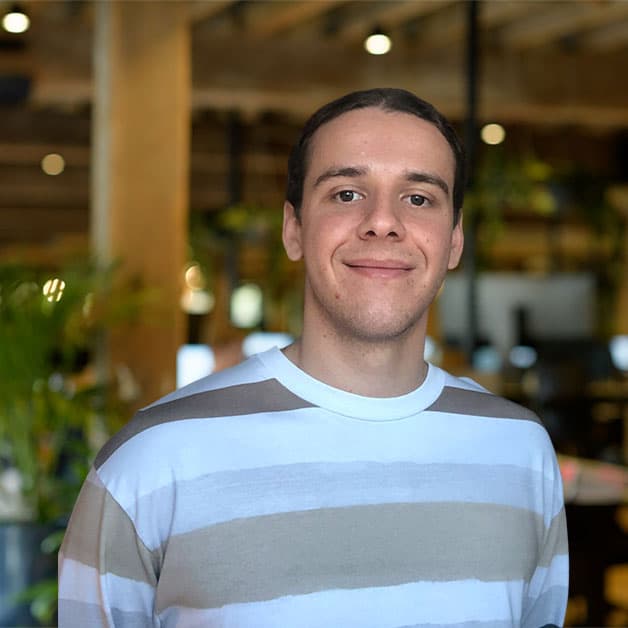 Updated on April 14, 2022
Reading time: 6 minutes
Every person has the right to a safe work environment free from bullying. However, bullying in the workplace is not uncommon. The Fair Work Act outlines bullying in the workplace as an individual or group:
that repeatedly behaves unreasonably towards an employee; and
whose behaviour creates a risk to the health and safety of other employees.
This article will help you understand what workplace bullying is and outline the steps you should take if it occurs.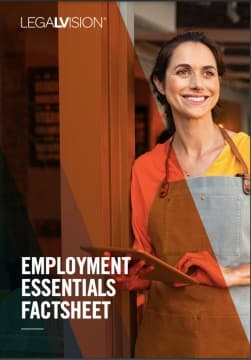 Employment Essentials Factsheet
As an employer, understand your essential employment obligations with this free LegalVision factsheet.
Download Now
What is Workplace Bullying?
Workplace bullying is repeated and unreasonable behaviour that an individual or group directs towards you or other employees. Moreover, this repeated behaviour typically poses a risk to the health and safety of your employees.
Workplace bullying includes verbal, physical or psychological abuse. Although, it may also take the form of direct or indirect behaviour that humiliates an employee. For example, direct workplace bullying can include:
threatening to harm another employee;
offensive or abusive language;
an act of violence; or
public humiliation.
On the other hand, indirect workplace bullying can include:
deliberately excluding an employee from workplace activities;
spreading malicious rumours about another employee; or
deliberately withholding information or other resources from an employee.
The Fair Work Act defines workplace bullying as repeated behaviour. However, it is essential to note that an isolated instance of bullying can quickly escalate to repeated workplace bullying. Other forms of workplace bullying include:
discrimination based on an employee's race, sex, age, physical and mental ability, religion and sexual orientation; and
sexual harassment, including making an unwelcome sexual advance or requesting a sexual favour.
As an employer, it is your responsibility to maintain a workplace free from bullying and harassment. In addition, workplace health and safety legislation generally requires you to take steps to ensure the health, safety and welfare of all people who work for your business. Therefore, you must consider the following steps when responding to workplace bullying.
1. Informal Resolution
Firstly, it is important to consider whether it is appropriate for your employee to attempt an informal resolution with the person directly involved. This resolution may involve approaching the person and telling them how their behaviour affects the employee. Above all, informal resolutions aim for both employees to work towards a resolution. 
However, an informal resolution may not be appropriate in all circumstances. For instance, this may be the case if your employee feels uncomfortable approaching the person who incited the bullying. In this case, you should encourage your employees to speak to their manager or another senior person if your employees' complaints relate to their direct manager.
Additionally, it is good practice to collect details of the bullying complaint in writing and have your employees set out:
a description of the allegations;
the time and date of the incident; and
the names of anyone who may have witnessed the bullying behaviour.
It is also essential that you provide support and assistance to all employees involved in the instance of bullying. This includes:
the person or group who was the target of the bullying;
any witnesses of the bullying; and
other bystanders.
By promptly and appropriately responding to workplace bullying, you can prevent the situation from happening again. In addition, as an employer, taking action will reinforce to your employees that you will not tolerate bullying in the workplace. On that note, you should consider training other managerial staff to act promptly to issues of workplace bullying. You may also encourage them to discuss the matter with upper management at an appropriate time.
2. Start an Investigation
You may decide that undertaking a workplace investigation is required if you can not resolve a bullying complaint informally. A workplace investigation will allow you to understand further, document and assess a complaint. As an employer, you could face severe consequences from the Fair Work Commission if you fail to follow up on a complaint about bullying in your workplace. If your employee files an application with the commission to stop bullying, this will occur.
Ultimately, an investigation aims to analyse the circumstances in which the bullying took place. The process of investigation will generally involve interviewing:
the complainant;
the alleged offender; and
any other relevant witnesses.
As part of your formal investigation into workplace bullying, you should appoint an experienced internal or external person to report on the matter. This person may be an experienced human resource manager or an employment lawyer. Ultimately, the investigator should:
set the scope of the investigation by describing the allegation of workplace bullying;
set the process for the investigation, including who you will interview; and
provide recommendations on actions required to address the situation.
Ideally, the investigator will record the outcome of its investigation in a report which will:
list the relevant facts concerning the bullying;
balance those facts with applicable laws; and
assess whether the instance of bullying can be proven, or if the evidence is inconclusive.
The report should also include some recommendations on how you should respond to the instance of workplace bullying. This might include taking disciplinary action or conducting further training for your staff. You may also consider implementing a zero-tolerance bullying policy within your workplace.
3. Implementing the Recommendations
Once the investigation is complete and you receive the final report, you must consider and act on its recommendations. At an organisational level, these recommendations might include:
training sessions in communication skills and conflict management;
ongoing monitoring of the affected worker or group of workers;
reviewing your workplace policy after employee consultation; and
reviewing your workplace procedures with respect to bullying.
At an individual level, the recommendations might further include:
inviting the person who incited the bullying to apologise;
offering mediation or another dispute resolution process to those involved;
providing counselling to affected employees; and
using disciplinary action following workplace relation laws.
Furthermore, ongoing workplace bullying prevention can also involve having regular meetings with your employees. Moreover, by remaining consistent and communicating with your employees appropriately, you can begin to create a safe work environment that is free from bullying.
Key Takeaways
In short, workplace bullying is when an individual or group repeatedly behaves unreasonably towards another employee, creating a risk to your workers' health and safety. When responding to workplace bullying, you should:
act immediately;
start an investigation into the matter; and
implement the recommendations from the investigation.
If you want to find out more about responding to an instance of workplace bullying, our experienced employment lawyers can assist as part of our LegalVision membership. For a low monthly fee, you will have unlimited access to lawyers to answer your questions and draft and review your documents. Call us today on 1300 544 755 or visit our membership page.
Frequently Asked Questions
What is reasonable management action?
As an employer, you can make decisions about poor performance, take disciplinary action and control the way your employee works. This is considered reasonable management action. When appropriately conducted, reasonable management action is not considered workplace bullying. 
Can I dismiss an employee if they bully others in the workplace? 
If your employee repeatedly bullies others in the workplace and breaches company policy, this could lead to dismissal. You should seek legal advice before you terminate an employee in any event.
Was this article helpful?
Thanks!
We appreciate your feedback – your submission has been successfully received.
About LegalVision: LegalVision is a commercial law firm that provides businesses with affordable and ongoing legal assistance through our industry-first membership.
By becoming a member, you'll have an experienced legal team ready to answer your questions, draft and review your contracts, and resolve your disputes. All the legal assistance your business needs, for a low monthly fee.
Need Legal Help? Submit an Enquiry
If you would like to get in touch with our team and learn more about how our membership can help your business, fill out the form below.
Read other articles by George
<!-/- Related Articles - Item -/->