Table of Contents
If you intend to sell alcohol through a home delivery service, via mail order or online, you must hold a valid liquor licence. The specific licence you require depends on the state where your business is based, where you are distributing and storing the alcohol, and where payment occurs. If you store and distribute alcohol from multiple centres around different states of Australia, you may require more than one licence.
For example, in New South Wales and Victoria, you must hold a "packaged liquor licence". However, in Queensland, certain liquor licences, such as a commercial hotel licence, a wine produce licence and a wine merchant licence, permit you to sell alcohol online for consumption off-premises. In New South Wales and Victoria, a packaged liquor licence does not allow for the consumption of alcohol on the licensed premises. You can only sell liquor in sealed containers for people to consume elsewhere. The only exception is when your employees consume the liquor for tasting purposes. This article explains how to apply for a packaged liquor licence in New South Wales.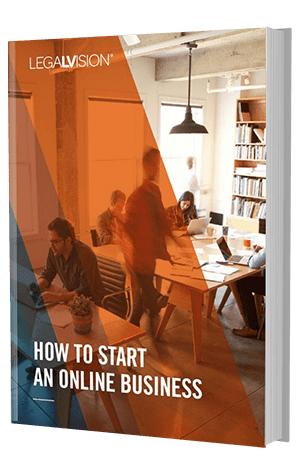 The Ultimate Guide to Starting an Online Business
It's now easier than ever to start a business online. But growing and sustaining an online business requires a great deal of attention and planning.
This How to Start an Online Business Manual covers all the essential topics you need to know about starting your online business.
The publication also includes eight case studies featuring leading Australian businesses and online influencers.
Download Now
What is a Packaged Liquor Licence?
Under a packaged liquor licence, a licensee may be authorised to:
sell liquor by retail in sealed containers on the licensed premises for consumption away from the licensed premises;
sell liquor wholesale to persons authorised to sell liquor;
supply liquor, at any time on the licensed premises, to the employees of the licensee; or
supply liquor that is not in a sealed container on the licensed premises during trading hours for tasting purposes.
The sale might be from a bottle shop, delivery, mail order, or online through an e-commerce facility.
Disqualifying Businesses
Some types of businesses cannot hold a packaged liquor licence. These include:
A general store includes a convenience store, mixed business or a milk bar with a retail area of more than 240 square meters whose primary business function is the sale of groceries.
Continue reading this article below the form
Need legal advice?
Call 1300 544 755 for urgent assistance.
Otherwise, complete this form and we will contact you within one business day.
Trading Hours
Under a packaged liquor licence, businesses can usually only sell alcohol between 5 am to 10 pm, Monday to Sunday. In addition, your business must not sell alcohol on Good Friday or Christmas Day. It is possible to seek an extension of the trading hours as a part of the application. However, you must pay an additional fee to extend your trading hours.
Daily Six Hour Closure
A daily six-hour closure period applies to all packaged liquor licences granted from 30 October 2008 onwards. The usual closure time is 11 pm to 4 am. Just like with the trading hours, you can seek an amendment to the standard six-hour closure time. However, to do so, you must outline the following:
why you are seeking the amendment;
the current and proposed mode of operation;
the likely impact the change will have on the business patrons and the local community;
the opinion of the local police;
how the proposed closure period will minimise the harm associated with misuse and abuse of alcohol;
how the proposed closure period will encourage responsible attitudes and practices towards the promotion, sale, supply, service and consumption of alcohol; and
whether the proposed closure period will detract from the amenity of community life.
Liquor Sales Area
A bottle shop can only operate in an adequately separated area of the licensed premises. Therefore, besides selling packaged liquor, you cannot conduct other activities in the designated liquor sales area.
Notification
Before an applicant can apply for a packaged liquor licence to the Office of Liquor, Gaming and Racing (NSW), they must first notify the local community of their intention to apply for the licence. You can do this by completing a Notice of Intention to Apply for a Liquor Licence (the notice). In addition, you must also supply a copy of the application to the local council and the local police. Finally, you must attach a copy of the notice to the door of the premises from where you are running your business. In some circumstances, you may need to bring it to the attention of all residents within a 50-metre radius. You must display the notice for at least 30 days before applying.
Individuals impacted by the notice may submit questions or raise issues to the applicant during the notice period. If this occurs, the applicant should answer any queries or engage in discussions to reach a solution that all parties are happy with. This process is important to note in your application, particularly within the community impact statement.
Application
Once the notification period has lapsed, the applicant can apply for a packaged liquor licence.
A community impact statement is a written summary of the potential harm (if any) that the packaged liquor licence would have on local stakeholders. To prepare a community impact statement, consult with your local community and key stakeholders. This will help you understand your community's views to see if you should change your proposal to fit with community standards or minimise any negative impacts. A well-drafted community impact statement will reference any changes made to the application following community consultation to demonstrate how the applicant will respond and handle community concerns moving forward.
The additional documents provided in support of your application may include floorplans of the premises, development consents or approvals, a national police certificate, Responsible Service of Alcohol (RSA) certification, and any other relevant information.
You must submit the application package to the Office of Liquor, Gaming and Racing (NSW), the local council and the police. You should ensure that your application has as much detail as possible to speed up the review process.
Ongoing Obligations
Upon receiving your liquor license, you will have ongoing obligations such as renewing it or updating the licence if there are any changes to your business operations. It is also important to note that the licence is attached to the premises, not the business. Therefore, you must apply to move or transfer your packaged liquor licence if you move your business.
Key Takeaways
In summary, you need a packaged liquor licence to sell alcohol through a home delivery service. This licence authorises you to sell and supply liquor. However, some businesses, such as takeaway shops, are ineligible for this licence. Furthermore, you must be aware of restrictions such as the daily six-hour closure and the liquor sales area.
Frequently Asked Questions
Is my business eligible for a packaged liquor licence?
Most businesses will be eligible for a packaged liquor license, except for service stations, takeaway shops and general stores.
What are the trading hours of a packaged liquor licence business?
As a licensee, you can usually only sell alcohol between the hours of 5 am to 10 pm. However, you can seek an extension to your trading hours as part of the application. Most licensees must also be closed for at least six hours a day.
Was this article helpful?
Thanks!
We appreciate your feedback – your submission has been successfully received.