4 Common Mistakes to Avoid When Selling A Franchise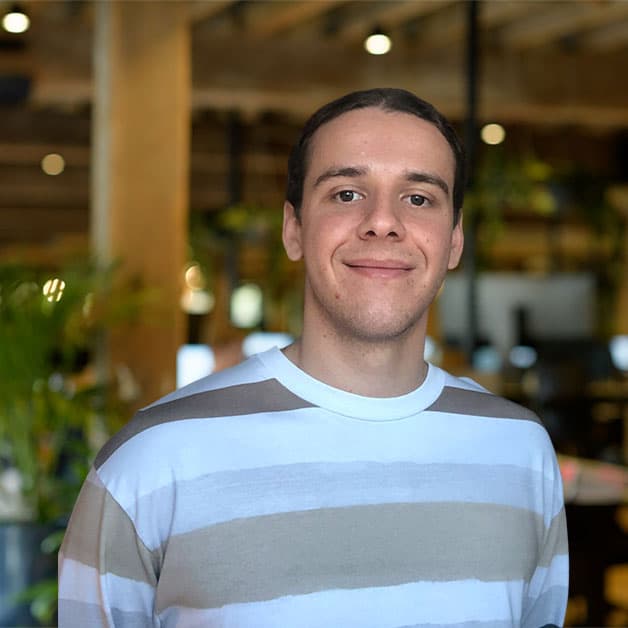 By George Raptis
Legal Content Editor
Updated on July 29, 2022
Reading time: 5 minutes
There are many differences between selling a franchise and selling an ordinary business. For instance, as a franchisor, you will likely have an established process when a franchisee wants to sell an individual franchise business within the network. This process will depend on the franchise agreement and your broader obligations under the Franchising Code of Conduct.
This article explains how to get around four common mistakes you should avoid when selling a franchise to ensure you have greater control over which prospective franchisees enter your network.
Franchisor Financial Disclosure Factsheet
This factsheet sets out the three key financial disclosure obligations every franchisor needs to comply with.
Download Now
1. Include A Right of First Refusal
In most franchise agreements, a franchise seller must offer you the franchise they are selling at an agreed price before selling it to a third party. This can give you greater control over the franchise network since you have priority over third parties when purchasing the business the outgoing franchisee is selling.
Furthermore, under the Franchising Code, you can refuse to consent to a purchaser interested in buying the business. However, the seller can demand answers in writing and challenge your answers. If you fail to respond within 42 days, the Code may deem automatic consent for sale. However, if you refuse, the franchisor cannot sell the franchise.
2. Do Not Forget Restraints of Trade
If a franchisee wants to sell their business, it might be necessary to impose a restraint of trade provision against the outgoing franchisee. You can include restraints of trade in the franchise agreement that prevent outgoing franchisees from operating as a competitor and continuing to use any of your franchise system's intellectual property.
As a franchisor, you can only enforce reasonable restraint of trade clauses. Generally, if a restraint of trade clause is unreasonable, the clause will be void.
This means the franchisor cannot prevent a former franchisee from competing with the franchise network.
When determining whether a restraint is reasonable, courts will first examine whether the party seeking to enforce it had a legitimate interest that warrants the restraint. For example, a court may look at the territorial area that the restraint covers. If your franchise operates in South Australia, but the restraint applied to all of Australia, this would likely be unreasonable.
In some states, a court can also tweak the scope of the restraint so that it becomes reasonable. For example, a court can change an Australia-wide restraint to prevent the operation of a similar business only in South Australia. To avoid this, a franchise lawyer might suggest including a cascading clause that ensures that a lower tier may apply if the first tier of the clause is unenforceable.
3. Provide A Disclosure Document On Time
If you are selling a franchise business, the Code obliges you to give potential buyers a disclosure document and the other prescribed disclosure at least 14 days before entering into any franchise agreement. A disclosure document enables prospective franchisees to:
be aware of any legal proceedings and disputes you have been involved in concerning the franchise system;
get into contact with existing franchisees to ask specific questions about the operation of the franchise;
understand any initial costs and ongoing fees you expect franchisees to make; and
familiarise themselves with any arrangements in the franchise agreement, such as an option to renew or extend the agreement.
You must provide interested buyers with the disclosure document at least 14 days before entering a franchise agreement or before any payment they make in connection with the franchise agreement.
4. Deal With The Lease
If the franchise business operates on a leased premise, you must deal with the lease in the sale.
If you or an associated company signs the lease and then licenses the right of occupation to your franchisee, there should not be many issues with reassigning the licence to the new purchaser.
However, if the lease is under your franchisee's name, they must transfer the lease to the new owner. This can become complicated, especially considering they might need the landlord's consent to assign the lease, and a right of first refusal can be operative.
In any event, the purchaser will also want to know some things. They include whether:
the leases are actually in place;
you have issued renewal notices; and
rent payments are up to date.
For this reason, you must have appropriate documents on hand to ensure the effective sale of the franchise business. Additionally, you should seek legal advice to ensure the lease assignment goes according to plan.
Key Takeaways
In short, there are various mistakes franchisors make when selling their franchise. As a result, they often lose some control over which franchisees can enter their business. Therefore, when it comes to selling a franchise, you should ensure you:
include a right of first refusal as well as a restraint of trade clause in your franchise agreement;
provide a disclosure document to prospective franchisees; and
you deal with the lease where it is necessary.
If you have questions about selling a franchise, our experienced franchising lawyers can assist as part of our LegalVision membership. You will have unlimited access to lawyers to answer your questions and draft and review your documents for a low monthly fee. Call us today on 1300 544 755 or visit our membership page.
Frequently Asked Questions
What is the right of first refusal?
In a franchise agreement, a right of first refusal can give you priority to purchase the franchise above all other third-party interests.
What is a restraint of trade?
As a franchisor, you can impose a restraint of trade on franchisees that can apply once the franchise agreement ends. This can prevent franchisees from competing in the same area as the franchise. 
Was this article helpful?
Thanks!
We appreciate your feedback – your submission has been successfully received.
About LegalVision: LegalVision is a commercial law firm that provides businesses with affordable and ongoing legal assistance through our industry-first membership.
By becoming a member, you'll have an experienced legal team ready to answer your questions, draft and review your contracts, and resolve your disputes. All the legal assistance your business needs, for a low monthly fee.
Need Legal Help? Submit an Enquiry
If you would like to get in touch with our team and learn more about how our membership can help your business, fill out the form below.
Read other articles by George
<!-/- Related Articles - Item -/->