3 Things Franchisors Should Know About the Franchising Code of Conduct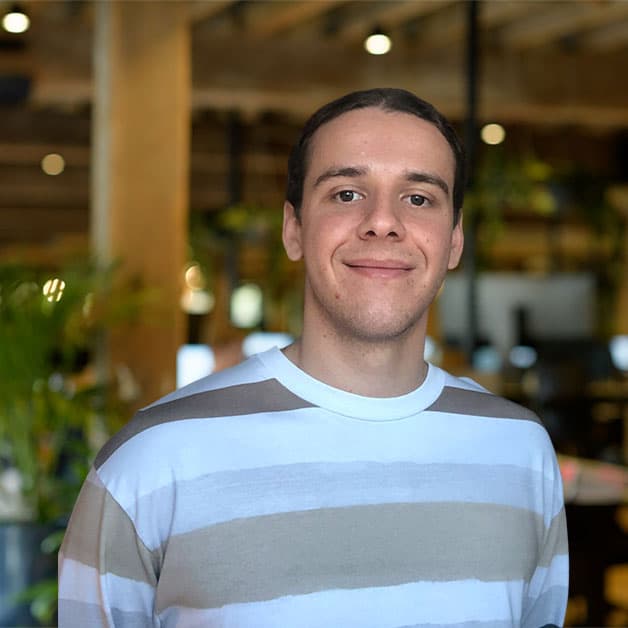 By George Raptis
Legal Content Editor
Updated on July 26, 2022
Reading time: 5 minutes
In Australia, the Franchising Code of Conduct ('the Code') heavily regulates how franchise members must conduct themselves, including before they sign the franchise agreement and after its termination. Typically, franchisees are the more vulnerable party under the franchise agreement. So, the Code is more demanding on you as a franchisor. Therefore, you must know your obligations under the Code to avoid penalties. This article explains three key things that franchisors should know about the Code.
1. Duty to Act in Good Faith
One of the Code's overarching principles is that franchisors and franchisees must act in good faith in their dealings. The duty of good faith requires you to act reasonably. Further, you should not exercise your powers arbitrarily or for unrelated purposes. This obligation applies during:
pre-agreement negotiations;
the term of the franchise agreement; and
any disputes after the termination of the franchise agreement.
Your conduct may lack good faith if you act:
dishonestly, such as not providing potential franchisees full disclosure of your business operation;
for an ulterior motive, such as treating a franchisee differently from other franchisees because the franchisee raises concerns about your franchise system; and
in a way that denies the other party the benefits of a contract.
The duty to act in good faith requires you to understand and acknowledge the rights and interests of current and prospective franchisees. However, it does not prevent you from acting in your own legitimate commercial interests.
For example, good faith will require you to be honest and cooperative when negotiating a franchise agreement. Although, it will not compel you to make requested changes to an agreement if it is not in your legitimate commercial interest.
Most importantly, you cannot 'contract out' of your good faith obligation. So, the obligation applies even if you insert a clause in the franchise agreement that says otherwise.
Franchisor Financial Disclosure Factsheet
This factsheet sets out the three key financial disclosure obligations every franchisor needs to comply with.
Download Now
2. Duty to Disclose
The Code also sets out strict requirements for disclosure. For example, if you receive an expression of interest from a prospective franchisee, you must provide the information statement to the franchisee. If they accept the offer, you must provide documents to prospective franchisees at least 14 days before they sign the franchise agreement. This ensures the franchisee has all the information they need to make an informed decision.
The documents you will need to provide franchisees entering the franchise system the following:
disclosure document;
key facts sheet;
the Code;
franchise agreement; and
lease documents (if applicable).
The Code sets out standard forms for the disclosure document and the key facts sheet. Within these documents, you must disclose information regarding the operation of the franchise system as a whole, including:
the structure of your franchise system;
an overview of current franchisees (including basic statistics and the numbers of franchises that you resold or terminated within the past three years); and
an overview of your financials, including copies of financial statements.
Furthermore, you must provide prospective franchisees with lease documents if you or your associate:
lease the premises where the franchise business will operate; and
subsequently, licence the premises to your franchisee so they can occupy the premises.
In saying that, you must also provide disclosure of lease documents if you are not directly leasing the premises but would receive a financial benefit from the lease.
To be clear, your obligation to disclose does not stop here. Franchisees can request a new disclosure document every year. So, throughout your relationship with your franchisees, you must inform them of all material events. Indeed, these events may impact a franchisee's operations and profitability.
3. The Code and Franchise Agreements
The Code does not regulate the content of the franchise agreement itself. However, it does limit what you can put into a franchise agreement. These limits include rules around:
restraint of trade clauses that prevent a franchisee from working elsewhere once the franchise agreement ends;
terms about who pays for legal costs and settling disputes;
your ability to make changes to franchise agreements that have retrospective application;
a general release of your liability as a franchisor; and
waivers of any statements you make to a franchisee.
The Code also regulates how you, or your franchisee, can terminate a franchise agreement by outlining the process either party must follow. It would be helpful to note that these clauses will apply, despite any contrary clauses you include in the franchise agreement.
Additionally, the Code provides a one-week cooling-off period for franchisees after signing the franchise agreement. If your franchisee changes their mind during this period, you must provide them with a full refund less your incurred expenses as disclosed to the franchisee.
Key Takeaways
As a franchisor, you must understand the key terms in the Franchising Code of Conduct. Notably, you should be aware of:
your duty to act in good faith;
your duty to disclose certain documents 14 days before a franchisee enters the franchise system; and
how the Code regulates what you can include in any new franchise agreement.
If you have questions about the Franchising Code of Conduct, our experienced franchising lawyers can assist as part of our LegalVision membership. You will have unlimited access to lawyers to answer your questions and draft and review your documents for a low monthly fee. Call us today on 1300 544 755 or visit our membership page.
Frequently Asked Questions
What is the Franchising Code of Conduct?
The Franchising Code of Conduct is a mandatory industry code that regulates the conduct of Australian franchisees and franchisors.
What are the consequences of breaching the Code?
The Australian Competition and Consumer Commission (ACCC) can issue you a penalty if you; breach your duty to act in good faith, create a disclosure document that is not Code-compliant, fail to provide lease information where it is applicable or fail to attend the dispute resolution processes under the Code. 
Was this article helpful?
Thanks!
We appreciate your feedback – your submission has been successfully received.
About LegalVision: LegalVision is a commercial law firm that provides businesses with affordable and ongoing legal assistance through our industry-first membership.
By becoming a member, you'll have an experienced legal team ready to answer your questions, draft and review your contracts, and resolve your disputes. All the legal assistance your business needs, for a low monthly fee.
Need Legal Help? Submit an Enquiry
If you would like to get in touch with our team and learn more about how our membership can help your business, fill out the form below.
Read other articles by George
<!-/- Related Articles - Item -/->