What Does an Employer Need to Know About Jury Duty?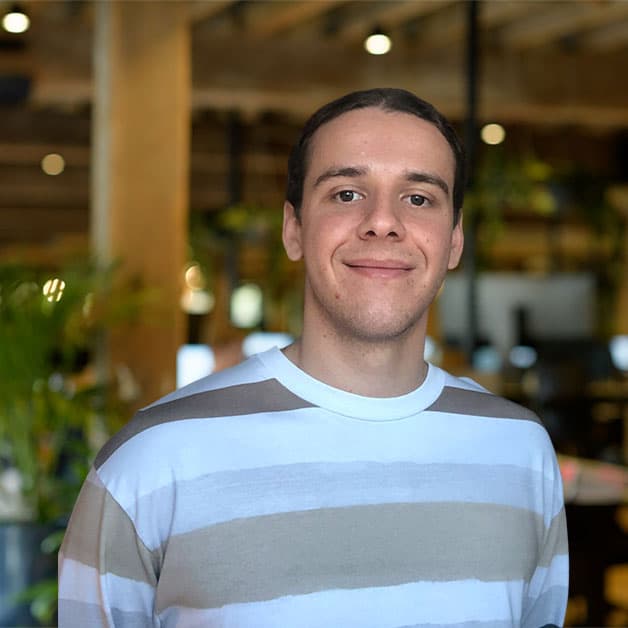 Updated on May 11, 2022
Reading time: 5 minutes
In your time as an employer, it is likely that you will have at least one employee who must attend jury duty. You are obliged to release any employee that the state summons for jury service. Additionally, there are a number of obligations you have if your employee has been selected for jury duty, including payments and community service leave. To help clarify these obligations, this article outlines your employee's entitlements if they must attend jury duty.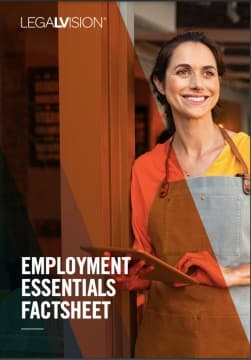 Employment Essentials Factsheet
As an employer, understand your essential employment obligations with this free LegalVision factsheet.
Download Now
What is Jury Duty and Community Service Leave?
One of the cornerstones of our legal system is jury service. In some criminal and civil trials, juries are responsible for determining questions of fact and applying the law, as directed by a judge. That is to say, juries help reach a verdict in a matter.
Jury duty or jury service is a form of community service leave that your employee can take to attend jury selection or sit on a jury. Under the National Employment Standards, your employee is eligible to take community service leave if you have employed them on:
a full-time basis; or
a casual basis for at least twelve months.
As an employer, you should note that there is no limit to the amount of community service leave an employee can take. This is because the duration of a trial can vary.
If your employee requests community service leave, they must:
give you notice of their absence as soon as the service begins; and
provide the expected period of absence from work.
Although a summons for jury duty will include the estimated length of the trial, the jury service period can ultimately vary for many reasons.
Paid Leave
Unlike other forms of community service leave which are generally unpaid, you are obligated to provide paid jury service leave for all employees other than casuals.
Your employees are generally entitled to 'makeup pay' for up to the first ten days they miss work because of jury service. 'Makeup pay' refers to the difference between your employee's ordinary pay and what the state pays them in jury service allowances.
However, the allowance that the state pays jurors is not intended to be a substitute for a salary or wage. Therefore, many businesses continue to pay their employees a wage whilst they complete jury services.
What Obligations Does My Employee Have?
Your employee's obligations after the court summons them for jury duty include:
advising you when they receive a jury summons as soon as possible;
outlining the period they will be required to attend court;
providing evidence that they have taken the necessary steps to obtain jury duty pay that is owed to them;
providing evidence of the amount of jury duty pay that has already been paid or is payable to them; and
working during regular working hours on any day the employee is not required to attend court on that day.
Courts can excuse your employee from jury services for a number of reasons. For example, your employee might:
care for children under 18 who still attend school; or
have a medical condition that prevents them from performing jury service.
You cannot ask the court to excuse your employee. However, if they wish to, you should provide any relevant supporting documents to accompany their application.
What Obligations Do I Have as an Employer?
Your Employee Handbook should describe your relevant obligations. For example, you may owe your employee 'makeup pay.' This is because jury duty payments exclude expense-related allowances.
For example, an employee received a jury summons to attend jury selection and was then chosen for the jury. The jury duty went for five days and he provided his employer with evidence that he had been paid $50 a day by the court. This employee normally makes $120 per day, which means his employer needs to pay the difference of $70 per day for the five days.
As an employer, you must not:
require your employee to use any other leave, other than jury duty leave, to do jury duty;
dismiss your employee for doing jury duty;
ask your employee to work on a day they are serving as a juror; or
ask your employee to work additional hours or make up for time missed due to jury duty.
If you do any of the above, you risk fines of up to $2200.
Key Takeaways
If your employee must attend jury service, this may warrant community service leave. However, community service leave only applies if you have employed them full-time, or casually for at least twelve months. There is no limit on the amount of community service leave an employee can take. This is because the duration of jury service can vary. Additionally, you owe your non-casual employees pay for at least the first 10 days of their jury service.
If you have any questions about your obligations as an employer if your employee must attend jury service, our experienced employment lawyers can assist as part of our LegalVision membership. For a low monthly fee, you will have unlimited access to lawyers to answer your questions and draft and review your documents. Call us today on 1300 544 755 or visit our membership page.
Frequently Asked Questions
What are the National Employment Standards? 
The National Employment Standards (NES) are eleven minimum standards that all employees who are covered by the national workplace relations system are entitled to. Since the NES set the minimum standards of employment, these entitlements cannot be diminished by an award, registered agreement or employment contract. 
How long is community service leave?
There is no limit to the duration of community service leave. In the context of taking leave to complete jury service, the length of your employee's leave will likely depend on the duration of the trial.
Was this article helpful?
Thanks!
We appreciate your feedback – your submission has been successfully received.
About LegalVision: LegalVision is a commercial law firm that provides businesses with affordable and ongoing legal assistance through our industry-first membership.
By becoming a member, you'll have an experienced legal team ready to answer your questions, draft and review your contracts, and resolve your disputes. All the legal assistance your business needs, for a low monthly fee.
Need Legal Help? Submit an Enquiry
If you would like to get in touch with our team and learn more about how our membership can help your business, fill out the form below.
Read other articles by George
<!-/- Related Articles - Item -/->