Table of Contents
When setting up an online business, it is essential to have clear terms and conditions to protect you and your business. Unclear terms and conditions may result in unhappy clients and potential legal disputes. This article will discuss the key clauses you should consider including in your terms and conditions for an online business.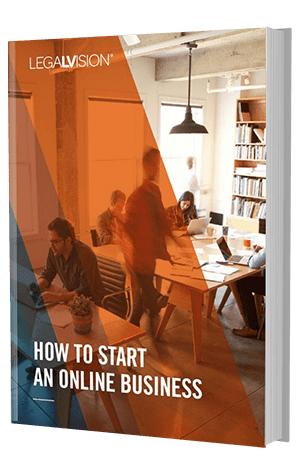 The Ultimate Guide to Starting an Online Business
It's now easier than ever to start a business online. But growing and sustaining an online business requires a great deal of attention and planning.
This How to Start an Online Business Manual covers all the essential topics you need to know about starting your online business.
The publication also includes eight case studies featuring leading Australian businesses and online influencers.
Download Now
Description of Products or Services
When drafting business terms and conditions, you should clearly outline what products or services you are providing. If you provide services, you want your clients to understand what your service involves and what is included and excluded. Likewise, you want to ensure their expectations match as closely as possible to the service you will provide.
Price and Payment
You should make all prices clear and state what payment methods you will accept. If your prices are listed throughout your website, then you should explicitly mention this in your terms and conditions. If you allow clients to pay through certain payment mechanisms, such as Afterpay or Paypal, you may also want to include a link to their terms and conditions on your website.
Continue reading this article below the form
Need legal advice?
Call 1300 544 755 for urgent assistance.
Otherwise, complete this form and we will contact you within one business day.
Cancellation
These terms should stipulate how you will handle clients' cancellations, including:
your client's obligations if they wish to cancel;

whether you will

charge fees for cancellation

; and

whether there will be a notice period within which clients can cancel to avoid such fees.
Notably, your business cannot charge an arbitrary cancellation fee. It needs to be a reasonable reflection of the actual loss your business suffers from the cancellation. Further, you may also wish to set out what will happen if there are delays on your end.
Delivery
As an online business with no physical store, your customers rely on shipping to receive your products. Accordingly, you should detail how delivery will operate, including both the customer's and your business' obligations.
You should set out in your terms and conditions:
whether the client will be required to collect the product;

the cost of the delivery;

the areas you deliver to;

what happens if there are changes to the delivery address;

who will bear the risk and responsibility if the delivery fails or something is not delivered.
Additionally, if you are providing services, you may want to include terms about:
access to any premises, whether they are yours or the clients';

any conditions of access; and

whether you require any information about your clients' premises.
You should also ensure there is a clause in your terms and conditions about delivery delays and try to limit liability around delays outside your reasonable control.
Dispute Resolution Process
Another provision to include in your terms and conditions relates to your dispute resolution process. For example, you might specify that your clients should address feedback or a written complaint to you if they are unhappy with your product or service.
Return, Refund and Exchange Policy
You must meet your obligations under the ACL when drafting your return, refund and exchange policy. You cannot avoid your ACL obligations by drafting different terms in your terms and conditions. If you provide warranties against defects, as set out in the ACL, you must adhere to specific wording requirements.
A warranty against defects is a promise that you will repair, replace or provide necessary compensation if your products or services are defective.
You may also wish to offer a return, refund or exchange policy that goes above your ACL obligations. Again, you should explicitly outline what steps your clients need to follow to initiate this process, including any timeframes or proof of purchase required.
Limitation of Liability
Limiting your liability means limiting your legal responsibility. You can do this by setting out in your terms and conditions that you will not be legally responsible for certain events. For example, you may choose to limit your responsibility if consumers ignore any instructions or use your products in an unsuitable manner.
Other Considerations
You should also consider having your website terms of use prepared. Your website terms of use will apply to everyone who visits your website, even though they may not purchase your products or services. It sets out how people can use your website and addresses any disclaimers relating to your website's content.
If you are collecting clients' personal information through your website or whilst providing your services, you should draft a website privacy policy. A privacy policy states how a business will respect the privacy of the users of its website. Likewise, it states what information your business will gather from your website visitors and how you will use and keep the information secure.
Key Takeaways
It is important to have your online business terms and conditions clearly drafted so that you can protect your business against unhappy customers or potential legal disputes. Key clauses include terms about the following:
product and service description;

price;

cancellation;

delivery;

dispute resolution process;

returns, refunds and exchanges policy; and

limitation of liability.
For assistance drafting terms and conditions for your online business, our experienced e-commerce lawyers can assist as part of our LegalVision membership. For a low monthly fee, you will have unlimited access to lawyers to answer your questions and draft and review your documents. Call us today on 1300 544 755 or visit our membership page.
Frequently Asked Questions
How are terms and conditions different from terms of use?
Terms of use for a website govern your relationship with any visitors to your website. It can include clauses relating to the appropriate use of your site, ownership of intellectual property, and limitations on liability. On the other hand, a terms and conditions is a contract between your business and your clients. It is usually more detailed than a website terms of use. It will contain clauses, including payment terms and cancellation rights.
How do clients sign an online business' terms and conditions?
You should ensure that clients get the chance to review terms and conditions before making any purchases. The easiest way to ensure that clients are reading your terms is to link them on your website and to have a checkbox they can click to accept. This will remove any ambiguity about whether or not they have actually accepted the terms.
Was this article helpful?
Thanks!
We appreciate your feedback – your submission has been successfully received.