How Do I Pay Employee Wages?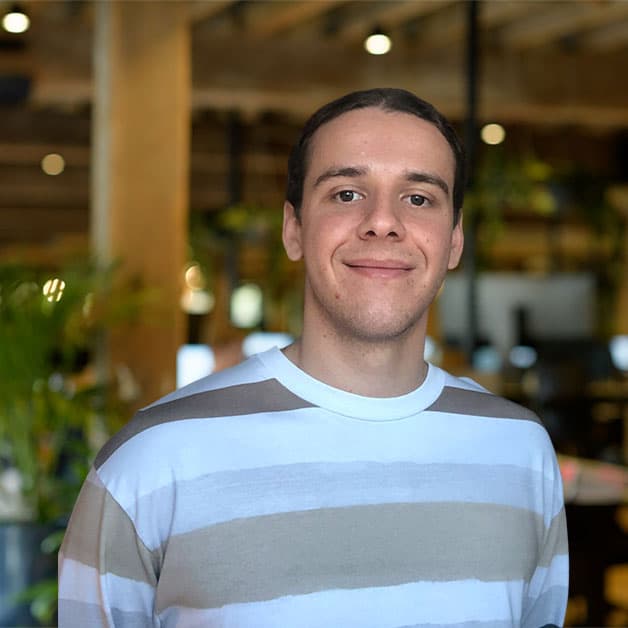 Updated on April 28, 2022
Reading time: 5 minutes
With the addition of payroll software in recent years, paying wages has become a more straightforward process for many business owners. However, there are still some important considerations to consider when it comes time to pay your employees' wages. This article will help clarify these considerations and outline:
how often you should pay your employees;
your obligations regarding payslips.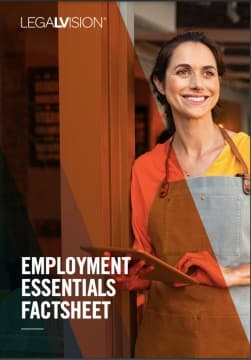 Employment Essentials Factsheet
As an employer, understand your essential employment obligations with this free LegalVision factsheet.
Download Now
Paying Wages
As an employer, you must pay your employees money for the work they complete. Moreover, you cannot substitute monetary pay for other benefits such as food.
Although, how often you pay your employees can depend on the applicable relevant award, registered agreement, or employment contract terms. This means paying employees' wages may occur weekly, fortnightly or monthly. However, if these legal instruments do not specify how often you should pay your workers, you must pay them at least once a month for the work they complete.
You can pay your employees:
by cheque; or
directly into the bank account by electronic funds transfer.
Additionally, you should note that there are only certain circumstances where you can:
make a deduction from your employee's pay, such as a salary sacrifice payment; or
require an employee to pay you money, such as an overpayment.
Under the Fair Work Act, you can only make a deduction to your employee's wage if:
you and your employee agree to the deduction in writing; and
the deduction is principally for your employee's benefit.
Ultimately, you cannot deduct an amount for your employee's wages without their written consent. Furthermore, even if you obtain written consent, you cannot make a deduction purely for your benefit.
Rates of Pay
As an employer, you must pay employee wages at the correct rate. Additionally, you should ensure that they receive the relevant employee entitlements, such as those in the National Employment Standards.
The National Employment Standards (NES) are eleven minimum entitlements for all adult workers covered by the Fair Work System. The entitlements range from annual leave to maximum weekly hours of work. Notably, modern awards and enterprise agreements cannot diminish the minimum standards set out in the NES.
Since your employees likely fall under a modern award or enterprise agreement, your employees' pay rate will largely depend on these documents. However, where this is not the case, you must ensure that you pay your workers under the national minimum wage.
Under the Fair Work Act, the national minimum wage applies to employees whose award or registered agreement does not cover. As of 1 July 2021, the national minimum wage is $20.33 per hour or $772.60 for a 38 hour week.
You should note that some employees might have different wages depending on whether they are juniors or apprentices and trainees. Additionally, employees who have a reduced capacity to work may receive a percentage of a full wage. You should consult the relevant award or enterprise agreement that covers your employees to ensure that you pay their wages correctly.
Payslips
One of your legal obligations as an employer is to issue your employees with a payslip. You should issue payslips:
within one day of your employees receiving their pay; and
in a confidential manner that is suitable for their employment.
For instance, if your employee cannot access their emails, it might be unsuitable to send their payslips electronically.
You can issue your employees a payslip either electronically or in printed form. If you issue payslips electronically via email, you must send them to your employee's personal account.
When issuing your employee's payslips, you should include:
the amount of pay, including both gross pay (before tax) and net pay (after tax);
the date they will receive the pay;
the dates of the pay period;
any loadings, bonuses or penalty rates;
deductions in limited circumstances;
your superannuation contributions, including the name of their super fund;
your name and ABN; and
the employee's name.
If you pay your employees at an hourly rate, their payslip should also contain this, and the number of hours they work at that rate. Alternatively, if you pay your employee an annual salary, their pay should reflect the amount for that pay period.
Additionally, you can include your employee's leave balances on your employee's payslips. Whilst this is not a legal requirement, most accounting software includes leave balances on payslips.
Key Takeaways
You should pay employee wages at least once a month for their work. However, the relevant award, registered agreement, or employment contract can alter the pay period to weekly or fortnightly instalments. You can pay your employees either by cash, cheque or electronic fund transfer.
If you need help paying your employees correctly, our experienced employment lawyers can assist as part of our LegalVision membership. For a low monthly fee, you will have unlimited access to lawyers to answer your questions and draft and review your documents. Call us today on 1300 544 755 or visit our membership page.
Frequently Asked Questions
What is an enterprise agreement? 
Enterprise agreements are a set of employment conditions that apply to one or more workplaces. The Fair Work Commission will approve an enterprise agreement if it passes the 'better off overall test' or the BOOT test. The BOOT test ensures that workers will be better off overall if the enterprise agreement applies instead of the relevant modern award. 
How often should I pay my employees? 
Generally, you should pay your workers at least monthly for their work. However, you should always check the terms of the relevant award, enterprise agreement or employment contract to confirm how frequently you need to pay your employees.
Was this article helpful?
Thanks!
We appreciate your feedback – your submission has been successfully received.
About LegalVision: LegalVision is a commercial law firm that provides businesses with affordable and ongoing legal assistance through our industry-first membership.
By becoming a member, you'll have an experienced legal team ready to answer your questions, draft and review your contracts, and resolve your disputes. All the legal assistance your business needs, for a low monthly fee.
Need Legal Help? Submit an Enquiry
If you would like to get in touch with our team and learn more about how our membership can help your business, fill out the form below.
Read other articles by George
<!-/- Related Articles - Item -/->