What Does an Employer Need to Know About the Fair Work Act 2009?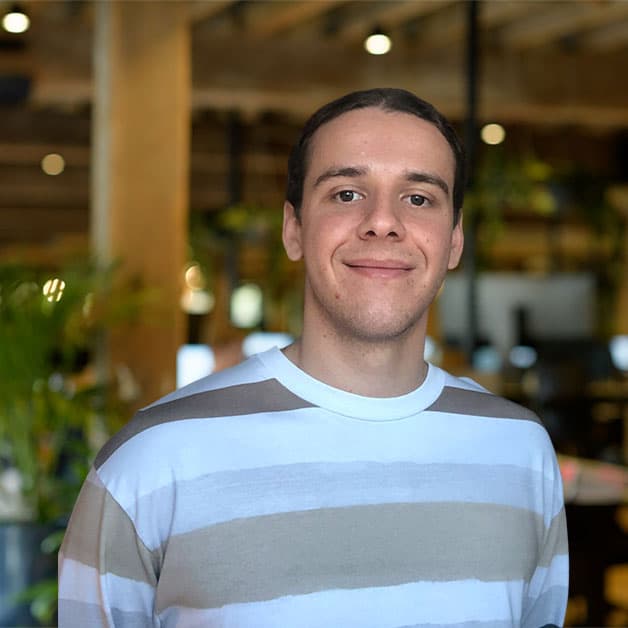 Updated on May 4, 2022
Reading time: 6 minutes
As an employer, you should familiarise yourself with some key provisions in the Fair Work Act (FWA). This is because the FWA provides the baseline standards and regulations for employment across Australia. More specifically, it details:
the general workplace protections and entitlements of your current and prospective employees;
the National Employment Standards (NES); and
national minimum wage orders.
This article explores key elements an employer needs to know about the FWA, and provides further information on the three areas outlined above to help clarify your obligations as an employer under the FWA.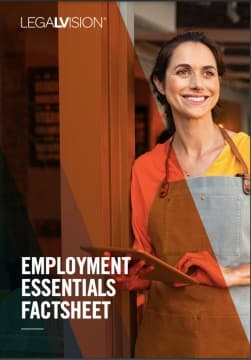 Employment Essentials Factsheet
As an employer, understand your essential employment obligations with this free LegalVision factsheet.
Download Now
General Workplace Protections
The FWA outlines some general workplace protections and entitlements for both you and your employees. These are as follows:
Rights
Explanation
Workplace Rights

The FWA broadly defines workplace rights. These rights include your employee's:

entitlements under a modern award or enterprise agreement, including leave loading;
ability to start proceedings against you for breaching a workplace law, modern award, or agreement; and
capacity to make a complaint to the Fair Work Ombudsman concerning their employment or a relevant dispute.

Industrial Action
Your employees can become members of a union and engage in industrial activities. These activities include participating in lawful union activities and freely representing their views.
Discrimination
It is unlawful for you to take adverse action against an employee because of their race, sex, age, sexual orientation, physical or mental ability, marital status, and religion
As a result of these general workplace protections, you cannot do any of the following.
1. You Cannot Take Adverse Action Against Your Employees
Adverse action includes a range of conduct including, but not limited to:
dismissing an employee;
demoting or altering your employee's position; and
refusing to employ a prospective employee.
Therefore, if you take any of the above actions for a discriminatory reason, you may risk legal action against you. For example, unlawful discrimination against an employee can include:
treating your employee less favourably than others based on their race, sex, age, etc; or
requiring them  to comply with rules that may be unreasonable due to their personal attributes.
2. You Cannot Coerce Your Employees
Moreover, you cannot coerce your employees. Examples of coercion include:
threatening to prevent your employees from participating in industrial action;
threatening not to employ them; and
assigning duties to their disadvantage.
3. You Cannot Unduly Influence or Pressure Your Employees
If you exert significant or inappropriate pressure on an employee to alter their conditions of employment, this can be considered unlawful undue influence or pressure. For example, unlawful undue influence or pressure includes forcing an employee to:
agree with a term in the relevant enterprise agreement or modern award;
agree to a deduction of wages for their work; and
terminate an individual arrangement under an enterprise agreement or modern award.
You should note that undue influence or pressure can be unlawful even if your employee refuses your request. For example, if you were to coerce an employee to agree to a deduction of wages, your conduct can still be considered unlawful regardless of whether or not they agreed to the deduction.
4. You Cannot Make a False or Misleading Representation
Additionally, as an employer, you must not knowingly or recklessly make a false or misleading representation about certain workplace conditions. For example, you cannot make a false or misleading representation of your employee's workplace rights or their freedom to take part in industrial activity.
National Employment Standards
The National Employment Standards (NES) set out eleven minimum employment standards for all workers covered by the national workplace relations system in Australia. In summary, the NES covers:
maximum weekly hours for full-time employees (38 hours per week);
requests for flexible working conditions;
your obligation to offer your casual employees a full-time or permanent part-time role if they meet certain conditions;
parental leave, which includes maternity, paternity, adoption and special maternity leave;
annual leave, which is four weeks of paid leave for full-time employees;
personal leave, which includes personal and carer's leave;
community service leave;
long service leave which, in NSW, is two months paid leave for employees who have worked in your business for 10 years;
public holiday entitlements;
notice periods regarding termination and redundancy; and
your obligation to provide Fair Work and Casual Employment Information statements to relevant employees.
Since the NES set out the baseline employment standards, modern awards and enterprise agreements cannot diminish these standards. Rather, modern awards and enterprise agreements can only build on what is outlined in the NES by sometimes providing additional benefits. For example, the General Retail Award outlines leave loading benefits for employees in addition to annual leave entitlements under the NES.
National Minimum Wage
Under the FWA, a Fair Work Commission Expert Panel can issue a national minimum wage order each year. These orders are vital since they provide the starting point to calculate your adult employees' wages.
The national minimum wage is a rate of minimum pay rate set out in the Fair Work Act. As of 1 July 2021, the national minimum wage is $20.33 per hour or $772.60 per week.
Although the national minimum wage applies to your adult employees, you can pay your employees less than the minimum wage if they are: 
under the age of 21;
under a registered training arrangement i.e. are an apprentice; or
on a supported wage as a result of impairment to their work.
You should note, however, that the national minimum wage is only a base rate entitlement. Your employee's wages are likely to differ depending on their relevant modern award, enterprise agreement or employment contract. Still, the national minimum wage is still important. This is because, regardless of which industrial instrument your employee is working under, these instruments cannot provide less than the national minimum pay rate.
Key Takeaways
The Fair Work Act provides the backbone of workplace relations in Australia. Therefore, you should be aware of some key provisions in the Fair Work Act, including:
general workplace protections;
the National Employment Standards; and
national minimum wage orders.
If you want to learn more about your obligations under the Fair Work Act, our experienced employment lawyers can assist as part of our LegalVision membership. For a low monthly fee, you will have unlimited access to lawyers to answer your questions and draft and review your documents. Call us today on 1300 544 755 or visit our membership page.
Was this article helpful?
Thanks!
We appreciate your feedback – your submission has been successfully received.
About LegalVision: LegalVision is a commercial law firm that provides businesses with affordable and ongoing legal assistance through our industry-first membership.
By becoming a member, you'll have an experienced legal team ready to answer your questions, draft and review your contracts, and resolve your disputes. All the legal assistance your business needs, for a low monthly fee.
Need Legal Help? Submit an Enquiry
If you would like to get in touch with our team and learn more about how our membership can help your business, fill out the form below.
Read other articles by George
<!-/- Related Articles - Item -/->