What are the National Employment Standards?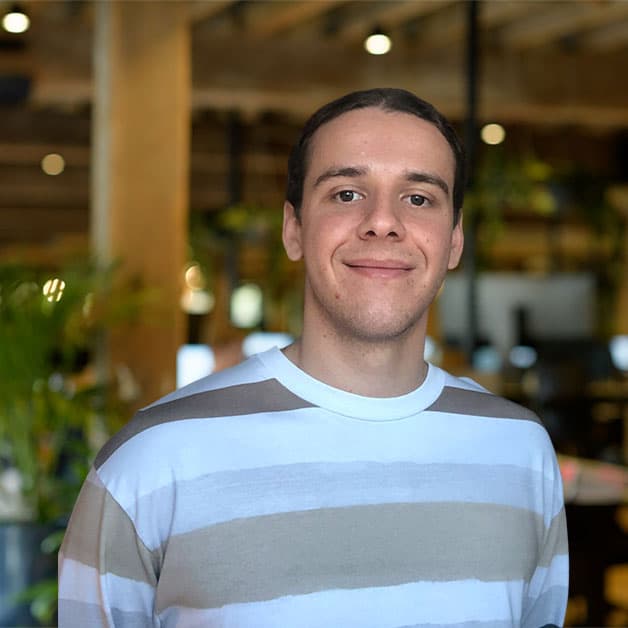 Updated on February 8, 2022
Reading time: 7 minutes
As an employer, there are legal obligations you must follow. The National Employment Standards (NES) set out the minimum standards of employment for all workers under the national workplace relations system in Australia. To help you better understand the NES, this article sets out the eleven minimum employment entitlements under the NES.
1. Maximum Weekly Hours
Under the NES, you cannot require your full-time employee to work more than 38 hours in a week unless these additional hours are reasonable. Whether additional hours are reasonable depends on a range of factors. For example, you may need to consider your employee's personal circumstances and the usual patterns of work in your industry.
For all non-full-time workers, you cannot require them to work less than a 38 hour week or their ordinary hours of work in a week. That is to say, if you have contracted staff to work 16 hour weeks, requiring them to work a total of 20 hours can still breach the NES if these additional hours are unreasonable. 
Importantly, you should note that your employee can refuse to work additional hours if they are unreasonable. 
2. Requests for Flexible Working
Some employees are entitled to request flexible working arrangements if they have worked in your business for at least 12 months. Additionally, this rule applies for casual employees where there is a reasonable expectation that they will continue working for you on a regular and systematic basis.
Flexible work arrangements can include changing work hours and locations or introducing a job-sharing arrangement. In any event, you should remain communicative with your workers and seek legal advice if you are unsure about the conditions of new workplace arrangements.
3. Casual Conversion
Under the Fair Work Act, you must offer your casual staff the option to convert to a full-time or permanent part-time role if they have:
been employed in your business for 12 months; and

worked a regular pattern of hours on an ongoing basis for at least six months of that period. Also, without significant adjustment, they could continue working these hours as a full-time or part-time employee.
Notably, the obligation to offer casual conversion does not apply to small business employers with less than 15 employees. However, your casual employees still have entitlements to request casual conversion.
Further, you might decide not to offer casual conversion. In that case, you must write to your employee within 21 days after their 12-month anniversary. Likewise, you must advise your employee that you are not offering them and include the reasons for not making an offer .
4. Parental Leave
Under the NES, parental leave includes:
maternity and paternity leave; 

adoption leave; 

special maternity leave if your employee suffers a pregnancy-related illness or has a miscarriage; and 

no safe job leave. 
Likewise, in Australia, all employees are entitled to parental leave if they:
have worked for their employer for at least 12 months before the leave date starts; or

have or will have responsibility for the care of a child.
5. Annual Leave
Except for casual employees, you must pay all employees annual leave under the NES. This means that industry awards and enterprise agreements cannot offer annual leave less than the NES. Typically, you should give full-time and part-time employees four weeks of annual leave based on their ordinary hours of work. 
To find out how much annual leave you must give your employees, you can use the leave calculator or get in touch with one of our employment lawyers.
6. Personal Leave
The NES also covers both paid personal and carer's leave and unpaid carer's leave. Your employees can use personal/carers leave if they are ill or injured. Conversely, they can take carers leave if an immediate family member or household member is sick or injured.
Additionally, your full-time and part-time employees can take two days of paid compassionate leave if:
an immediate family member dies or develops a life-threatening illness; or

they or their spouse has a miscarriage.
Moreover, all employees, including casual workers, can legally receive five days of unpaid family and domestic violence leave each year. 
7. Community Service Leave
Under the NES, an employee can legally take community service leave while engaging in voluntary emergency management with the SES or jury duty. As an employer, you should note that:
there is no limit on the amount of community service leave an employee can take; and

with the exception of jury duty, community service leave is unpaid leave.
However, if your employee requests community service leave, they must give you notice of their absence as soon as the service begins. Further, they must also provide the expected period of absence from work.
8. Long Service Leave
Further, some of your employees may be entitled to long service leave. Your employee's eligibility for long service leave depends on the laws in your state or territory. For example, an employee in NSW who has worked in your business for ten years is entitled to two months of paid leave. This differs from Victoria's long service leave laws, which entitle employees to paid leave after working a minimum of seven years with one employer.
9. Public Holidays
Your employees are entitled to take a day off on public holidays. Under the NES, you must pay your full-time and part-time employees their base pay rate for their day off. If your employees work on a public holiday, they may be entitled to penalty rates following their industry award. 
10. Termination and Redundancy
If you are terminating an employee's employment, you must give them notice under the minimum notice period. Whilst an employment contract can set a higher notice period, it cannot provide less than the following minimum notice periods:
| | |
| --- | --- |
| Period of Continuous Service | Minimum Notice Period |
| 1 year or less  | 1 week  |
| More than 1 year but less than 3 years | 2 weeks |
| More than 3 years but less than 5 years | 3 weeks |
| More than 5 years | 4 weeks |
If your employee is 45 years old and has completed at least two years of continuous service for your business, you must add an additional week to the notice period.
Additionally, if you decide that the job role is no longer needed, you may need to make redundancy payments of a maximum of sixteen weeks pay. You can calculate redundancy payments and notice periods using this calculator.
11. Fair Work and Casual Employment Information Statements 
Lastly, you must give every new employee a copy of the Fair Work Information Statement before or soon after their employment begins. The Statement provides information about an employee's conditions of employment, ranging from a copy of the NES to their right to request flexible working arrangements. Additionally, you must also give every new casual employee a copy of the Casual Employment Information Statement.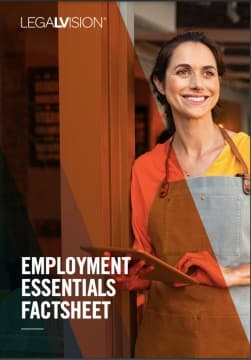 Employment Essentials Factsheet
As an employer, understand your essential employment obligations with this free LegalVision factsheet.
Download Now
Key Takeaways
The National Employment Standards sets out the minimum standards of employment for all workers under the national workplace relations system in Australia. If you need help implementing the NES in your workplace, our experienced employment lawyers can assist as part of our LegalVision membership. For a low monthly fee, you will have unlimited access to lawyers to answer your questions and draft and review your documents. Call us today on 1300 544 755 or visit our membership page.
Frequently Asked Questions
Can an award alter the conditions of the NES?
Whilst awards can alter the conditions of the NES, awards cannot take away some minimum standards set out in the NES. For example, an award cannot offer less annual leave than what the NES specifies. 
Does the NES cover casual employees?
Under the NES, casual employees receive some benefits, including offers for casual conversion and some unpaid leave. 
Was this article helpful?
Thanks!
We appreciate your feedback – your submission has been successfully received.
About LegalVision: LegalVision is a commercial law firm that provides businesses with affordable and ongoing legal assistance through our industry-first membership.
By becoming a member, you'll have an experienced legal team ready to answer your questions, draft and review your contracts, and resolve your disputes. All the legal assistance your business needs, for a low monthly fee.
Need Legal Help? Submit an Enquiry
If you would like to get in touch with our team and learn more about how our membership can help your business, fill out the form below.
Read other articles by George
<!-/- Related Articles - Item -/->