What to Do if an Employee Steals Your Intellectual Property
Updated on April 13, 2022
Reading time: 6 minutes
Operating a business can present many challenges, including managing and protecting your intellectual property (IP). If a current or former employee steals your IP or seeks to use it for their own benefit, this can present some difficulties. However, there are several preventive measures you can take before someone attempts to steal it. This article will take you through these measures and outline what to do if you discover an employee is stealing your IP.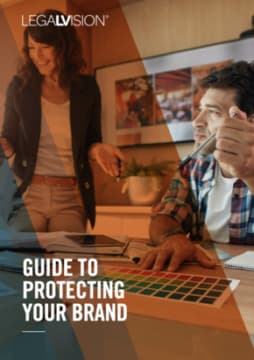 Guide to Protecting Your Brand
Your business' brand represents your values, identity and reputation. Learn how to create a successful brand and protect it.
Download Now
Protecting Your IP
There are many forms of IP that a business may wish to protect. The first and most robust method of protecting your business' IP is through registration. However, you can only register limited forms of IP, such as:
trade marks;
plant breeder's rights;
designs; and
patents.
If you choose to protect these forms of IP, you can do so through IP Australia. IP Australia is responsible for overseeing the administration of IP rights and legislation in Australia. With registered IP, you are publicly recognised as having the exclusive rights to use and commercialise your IP. This gives you a distinct commercial advantage over your competitors.
However, the threshold for IP registration is quite high, and you might not consider the process suitable for your business. In that case, you will need to consider more internal methods to protect your IP.
Employment Agreements
The first step in protecting your business' IP is to ensure you have clear employment agreements in place. Your employment agreements should include two specific clauses to inform your employees that you are already protecting your IP:
1. Intellectual Property Clause
An intellectual property clause should state that you automatically own any IP the employee creates during the course of their employment.
2. Confidentiality Clause
A confidentiality clause should outline that:
employees may have access to confidential information during their employment;
they must not disclose such information to third parties; and
your employees must not steal your intellectual property for their own benefit.
This clause should also confirm your expectations for employees to:
ensure confidential information is secure;
refrain from publishing or reproducing confidential information unless they are specifically told to; and
return or delete any confidential information they have access to when they leave the business.
In conjunction, these two clauses seek to ensure that any IP created by your employees is actually owned by you and your employee cannot claim ownership of this IP. They also ensure that employees do not disclose confidential, either during employment or after they leave your business unless you specifically request this.
Protecting Your IP During Termination
If you terminate an employee or they resign, you may seek to issue the employee with a letter of termination. This letter can outline, among other things:
the employee's ongoing obligations of confidentiality and restraints from using your IP; and
their need to return any protected information.
This letter reminds employees of their obligations under the employment agreement. It should remind them that some of their obligations will continue after they leave the business, and what will happen if your employee steals your intellectual property.
What If An Employee Steals My Intellectual Property?
Discovering your IP has been stolen can be distressing. However, there are steps you can take to ensure damage is minimised.
If Your IP is Stolen By A Current Employee
If a current employee steals your intellectual property or has breached the terms of their employment agreement by disclosing confidential information to a competitor, you may wish to take disciplinary action. Depending on the nature of the breach, this may be:
a warning letter; or
in the case of more serious breaches, termination of employment.
Depending on the nature of the breach, you may also be able to sue the employee for breach of contract. This will enable you to recover any losses that you suffered as a result of the employee breaching their employment agreement. This will be particularly relevant if an employee has passed on your IP to a competitor business, such that you have suffered commercially.
However, you should not take the decision to sue for breach of contract lightly. This process is long and potentially expensive, making it important that you carefully consider if it is necessary for you.
If Your IP is Stolen By A Former Employee
If a former employee steals your IP or provides confidential information to a third party, your options are slightly different. Your first step should be to send the former employee a letter reminding them of their obligations. Here, you should request them to return any confidential information or cease using your IP. This is often the only step you will need to take, as it alerts the employee to their ongoing obligations and that you are aware of potential breaches. If the breaches continue, however, a letter from a lawyer is often a sufficient deterrent.
If the breach is more serious, and your business has experienced significant loss, it may be necessary to seek a court order to ensure that the former employee immediately ceases using the confidential information or IP.
You may then choose to pursue the employee for compensation for any loss your business incurs as a result of their breach. While this seems like a practical solution, court proceedings can be costly, and you may not be able to recover these costs from the employee. So, you should consider whether it is in your commercial interests to pursue such a matter.
Key Takeaways
If you wish to protect your IP from employee misuse, there are a number of steps you can take. To deter your employees from misusing your IP, you should:
outline IP rights in employment agreements;
take urgent action to notify employees or former employees of breaches; or
where you suffer significant losses, consider taking the matter to court.
If you need assistance protecting your IP from employee misuse, LegalVision's experienced employment lawyers can assist as part of our membership. For a low monthly fee, you will have unlimited access to lawyers to answer your questions and draft and review your documents. Call us today on 1300 544 755 or visit our membership page.
Frequently Asked Questions
What do I do if an employee steals my intellectual property?
If a current employee steals your IP, you should notify them of the breach immediately and outline measures they should take to stop this behaviour. You might also need to terminate the employee's contract in serious instances. If a former employee steals your IP, you should send a cease and desist letter or consider legal action.
How can I prevent an employee from stealing my intellectual property?
To protect your business' IP from your employees, you should ensure that your employment agreements provide specific clauses to protect your IP, such as an IP clause and a confidentiality clause. You may also want to consider protecting your IP with registration.
Day in Court: What Happens When Your Business Goes to Court
Thursday 2 June | 11:00 - 11:45am
Online
If your business is going to court, then you need to understand the process. Our free webinar will explain.
Register Now
How to Manage a Construction Dispute
Thursday 9 June | 11:00 - 11:45am
Online
Protect your construction firm from disputes. To understand how, join our free webinar.
Register Now
Startup Financing: Venture Debt 101
Thursday 23 June | 11:00 - 11:45am
Online
Learn how venture debt can help take your startup to the next level. Register for our free webinar today.
Register Now
Was this article helpful?
Thanks!
We appreciate your feedback – your submission has been successfully received.
About LegalVision: LegalVision is a commercial law firm that provides businesses with affordable and ongoing legal assistance through our industry-first membership.
By becoming a member, you'll have an experienced legal team ready to answer your questions, draft and review your contracts, and resolve your disputes. All the legal assistance your business needs, for a low monthly fee.
Need Legal Help? Submit an Enquiry
If you would like to get in touch with our team and learn more about how our membership can help your business, fill out the form below.
Read other articles by Emily
<!-/- Related Articles - Item -/->