My Employee Has COVID-19. What Are My Obligations?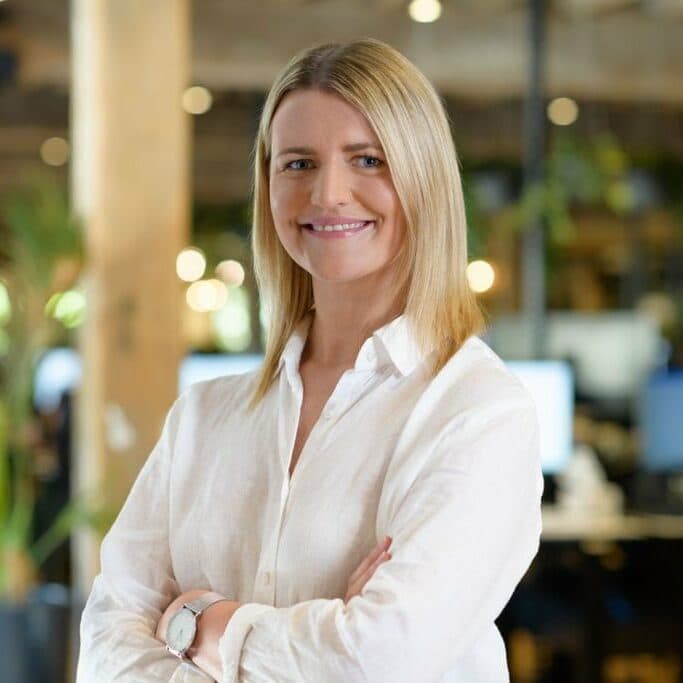 Updated on July 31, 2020
Reading time: 5 minutes
Due to the coronavirus (COVID-19) pandemic, many employers are making tough decisions relating to the health and safety of their employees. As an employer, it is important that you understand your obligations if your employee has COVID-19. It is also vital to keep up to date with the latest health advice from state and federal health departments. This article sets out your obligations to employees diagnosed with coronavirus during this unprecedented period.
What Are My Health And Safety Obligations?
Australian workplace health and safety laws are the same in all States and Territories other than Western Australia and Victoria. As an employer, you are required to keep all people in your workplace safe and healthy, as much as reasonably possible. In the current COVID-19 environment, this means that employers must:
identify any risks of an employee contracting coronavirus through their work; and

do what is reasonably practicable to remove or minimise those risks.
Examples of control measures which you could implement include:
consulting with your employees and providing them with regular updates on the impact of COVID-19 on the workplace;

maintaining effective workplace policies relating to workplace hygiene practices, infection control and working from home;

providing adequate personal hygiene products (such as hand sanitiser) to allow employees to maintain good hygiene practices;

directing employees to self-isolate if they are feeling unwell, have travelled recently, or have otherwise been exposed to a confirmed case of COVID-19; and

having contingency plans in place for when an employee tests positive for COVID-19, to reduce the health risks to other employees.
Failure to provide a safe work environment can expose you to the risk of criminal prosecution and/or penalties under workplace health and safety laws.
Are
Employees

Obliged to Tell Me if They Are Infected?

Given the pandemic, it is reasonable to ask employees to inform you if they have been exposed to COVID-19. Make sure that you have policies and procedures in place that require your employees to notify you immediately if:
they begin to display symptoms of COVID-19; or

they have been in contact with someone who has a confirmed and/or suspected case of COVID-19.
Can I Direct My Employee To Stay Home?
As an employer, you have the right to provide your employees with lawful and reasonable directions in order to manage health and safety risks. As such, you may be able to direct your employees to stay away from the workplace in the following circumstances, to:
assess the infection risk;

clean the workplace to reduce further infection risk;

self-isolate because your employee is at risk of having COVID‑19, following recent exposure risk, or because they are otherwise unwell; and

ensure you comply with recommendations/directions from the government, federal health departments and the World Health Organization (WHO).
What If My Employee Was In The Workplace Whilst Infected?
If your employee is a confirmed case of COVID-19, you must make sure the employee does not return to the workplace until they no longer pose any risk to other employees.
You also need to identify anyone who may have had contact with the employee. If your employee had limited contact with other employees, you may be able to:
evacuate the area in which they were working;

ensure it is deep cleaned; and

send home employees who had contact with the infected employee.
However, in situations where your employee had close contact with others whilst infectious, you may also need to direct all employees to self-isolate for 14 days.
The correct approach for dealing with this situation will be very fact dependent. It is important to seek advice from one of the national COVID-19 helplines, via your state or territory Work Health & Safety regulator or from a medical professional.
What Leave Can My Employee Take?
Treat employees who are sick with COVID-19 the same as any other sick employee. Permanent full-time and part-time employees accrue 10 days of personal/carer's leave (sick leave) for each year of employment. Employees may use this leave entitlement if:
they are unfit for work; or

they need to look after a family member or a member of their household who is sick with coronavirus, or suffering an unexpected emergency.
You may request that your employees provide evidence of their illness before they are paid for any time off work on sick leave. Reasonable evidence may include:
a medical certificate; or

a statutory declaration.
If your employee uses up all of their sick leave and remains unfit for work, they may remain on unpaid leave or request to use other accrued paid leave entitlements, such as annual leave.
Casual employees do not have paid personal/carer's leave entitlements. They are not entitled to be paid when they are unfit for work due to COVID-19.
Key Takeaways
As an employer, it is important that you understand your obligations should your employee contract COVID-19. You need to proactively take steps to contain the threat of coronavirus in your workplace and prepare for ongoing disruptions to your workforce. This includes:
ensuring you put in place policies and procedures to protect employee health;

staying on top of rapidly evolving developments;

and understanding what they mean to your employees and to your legal obligations.
If you are concerned about your obligations to your employees who are diagnosed with coronavirus, get in touch with our employment team today. Fill in the form on this page or call 1300 544 755.
Was this article helpful?
Thanks!
We appreciate your feedback – your submission has been successfully received.
About LegalVision: LegalVision is a commercial law firm that provides businesses with affordable and ongoing legal assistance through our industry-first membership.
By becoming a member, you'll have an experienced legal team ready to answer your questions, draft and review your contracts, and resolve your disputes. All the legal assistance your business needs, for a low monthly fee.
Need Legal Help? Submit an Enquiry
If you would like to get in touch with our team and learn more about how our membership can help your business, fill out the form below.
Read other articles by Sophie
<!-/- Related Articles - Item -/->