Can My Employee Work on Weekends?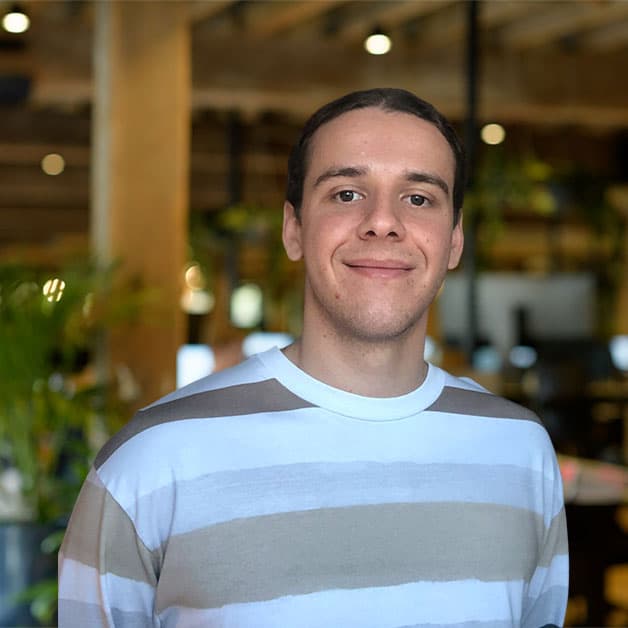 By George Raptis
Legal Content Editor
Updated on July 19, 2022
Reading time: 5 minutes
Nowadays, it has become common practice for many businesses to operate on the weekends. As in the hospitality and retail industry, consumer demand for weekend opening hours has meant businesses need to roster staff during these times. Whilst your employees can work on weekends, there are some important considerations you should make before agreeing to let your employees work on these days.
Maximum Weekly Hours
Before you roster your staff to work a weekend shift, you should consider their maximum weekly hours. As an employer, you cannot request your employees to work more than their ordinary hours unless it is reasonable to do so.
More specifically, you cannot require your:
full-time employees to work more than 38 hours in a week; and
your non-full-time employees to work the lesser of a 38 hours week or their ordinary hours of work in a week.
For example, if you have contracted your casual staff to work 16-hour weeks but require them to work an additional 4 hours, this can still breach the National Employment Standards (NES) if these additional hours are unreasonable. Ultimately, the only way your employees can work beyond their maximum weekly hours is if the additional times are reasonable.
Whether additional hours are reasonable depends on various factors specific to your work environment, including:
your employee's personal circumstances;
the needs of your workplace;
overtime payments or penalty rates as compensation for working additional hours;
any notice you give to your employee to work on a Saturday or Sunday;
whether the additional hours align with the averaging provisions in the modern award or enterprise agreement applicable to your employee; and
the usual patterns of work in your industry.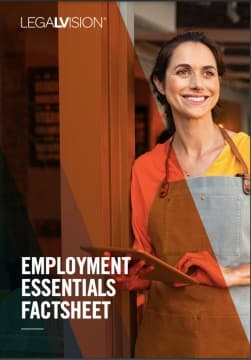 Employment Essentials Factsheet
As an employer, understand your essential employment obligations with this free LegalVision factsheet.
Download Now
Averaging Provisions
Averaging provisions allow your employees to work a set amount of hours over a period greater than a working week. For example, your employee might agree to work an average of 15 hours each week over four weeks. In reality, they work:
10 hours in the first week;
15 hours in the second week;
25 hours in the third week; and
10 hours in the fourth week.
In any event, you should consult the modern award, enterprise agreement or employment contract that sets out your employee's ordinary work hours. If requiring your employees to do weekend work exceeds their ordinary hours, you should only request them to do these hours if it is reasonable in the circumstances.
Penalty Rates
If a modern award or enterprise agreement covers your employees, they may receive a higher pay rate when working on the weekends. These higher rates of pay are penalty rates.
Although the exact rate will vary depending on which legal instrument covers your employees, some modern awards will require you to:
pay time and a half of your employee's normal base wage for work performed on a Saturday; and
double time for employees who work on a Sunday.
In addition to penalty rates, your employees may be entitled to additional allowances on the weekends. For example, if working weekends means that overtime allowances cover your employee, they may be entitled to a meal allowance or compensation for the cost of travel.
Again, you should consult the modern award, enterprise agreement or employment contract that sets out your employee's entitlements when working on the weekend. If you are unsure which provisions apply to your employee, it is advisable to speak to an employment lawyer. Otherwise, you run the risk of underpaying your staff, which carries severe penalties.
Flexible Working Arrangements
If your employees are working weekends, it is important to consider their work-life balance. After all, overworking your employees can lead to great job dissatisfaction and higher stress levels in the workplace. To avoid this, you should consider implementing flexible working arrangements.
Flexible working arrangements come in many forms, largely because the arrangement should suit your specific employee. Some examples of flexible working arrangements include:
flexible start and finish times;
compressed working hours;
job sharing; and
working from home.
You should note that some employees are legally entitled to request flexible working arrangements under the Fair Work Act. These employees consist of:
permanent employees who have worked with you for at least 12 months; and
regular casual employees who have worked with you for at least 12 months and have a reasonable expectation of continuing employment on a systematic basis.
Ultimately, every workplace can benefit from implementing flexible working arrangements. Not only can this lead to greater job satisfaction and a healthier work-life balance for your employees, but also lower absenteeism and increase productivity amongst your workers.
Key Takeaways
It is common practice for people to work on weekends in several industries. However, before you request your employee to work on weekends, you should consider the following:
whether it is reasonable considering their ordinary working hours;
any penalty rates and allowances you might have to make; and
flexible working arrangements to promote a healthier work-life balance.
If you want to find out more about requesting your employees to perform weekend work, our experienced employment lawyers can assist as part of our LegalVision membership. For a low monthly fee, you will have unlimited access to lawyers to answer your questions and draft and review your documents. Call us today on 1300 544 755 or visit our membership page.
Frequently Asked Questions
What is overtime work?
Overtime is when your employee works beyond their ordinary hours of work. Depending on the award or enterprise agreement that covers your employees, overtime work can attract penalty rates.
I have received a written request for a flexible working arrangement. What should I do?
You should first discuss the request with your employee to try to reach an agreement about changes to their working conditions. Therefore, you must provide a written response within 21 days of receiving the request, which outlines whether you approve or refuse the request. You can only refuse the request on reasonable business grounds, such as the requested arrangement is too costly or it would be impractical to change their working arrangements. 
Was this article helpful?
Thanks!
We appreciate your feedback – your submission has been successfully received.
About LegalVision: LegalVision is a commercial law firm that provides businesses with affordable and ongoing legal assistance through our industry-first membership.
By becoming a member, you'll have an experienced legal team ready to answer your questions, draft and review your contracts, and resolve your disputes. All the legal assistance your business needs, for a low monthly fee.
Need Legal Help? Submit an Enquiry
If you would like to get in touch with our team and learn more about how our membership can help your business, fill out the form below.
Read other articles by George
<!-/- Related Articles - Item -/->