Table of Contents
When someone takes a photograph, the image is immediately protected by copyright law in Australia. The photographer has the exclusive right to use and sell the image. Further, they alone can enforce their copyright against anyone infringing upon their rights. However, users of the popular social media platform Instagram are in a slightly different position than conventional photographers. This article explains who owns the copyright to photos uploaded to Instagram and how users can enforce their rights.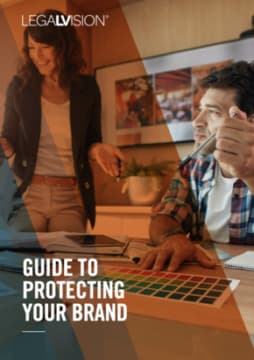 Guide to Protecting Your Brand
Your business' brand represents your values, identity and reputation. Learn how to create a successful brand and protect it.
Download Now
How Does Copyright Ownership Work With Instagram's Terms of Use?
Strictly speaking, users do not forfeit their copyright when uploading an image to Instagram. Instead, Instagram's Terms of Use operate to give the social media platform a non-exclusive, fully paid and royalty-free transferable sub-licence. Through this licence, they can:
use;
host;
distribute;
modify;
run;
copy;
publicly perform or display;
translate; and
create derivative works of your content.
This means that Instagram can license images from the site to others. This includes other Instagram users who can 'regram' images (repost photos) from accounts that they follow without infringing copyright.
The licence ceases when you delete your image from Instagram's systems. You can do this by deleting the image individually or through your account.
Are There Fair Dealing Exceptions For Instagram Images?
On the other hand, Instagram's terms of service provide a separate set of rules and permissions regarding the use of content on their platform. However, these permissions do not extend beyond use within the platform.
Instagram users need to know that if a third party uses an image from their feed, they may be infringing copyright unless a fair dealing exception applies to that use. The Copyright Act in Australia provides several exceptions against using copyrighted material without securing the owner's permission, namely:
research or study;
criticism or review;
parody or satire;
reporting news; or
professional legal advice.
In Australia, personal use alone does not constitute fair dealing. However, if you are the one reposting content you did not create, you should be cautious as the applications and exemptions to copyright can differ from country to country. With the rise of viral trends and videos on Instagram, you must be aware of other users' intellectual property rights.
Continue reading this article below the form
Need legal advice?
Call 1300 544 755 for urgent assistance.
Otherwise, complete this form and we will contact you within one business day.
Infringement
In all other situations where an individual or business uses an image from Instagram – and neither Instagram nor the user who posted the image has permitted that use– copyright infringement will have taken place. Social media users will be well within their rights to send a cease and desist letter demanding that they stop using the image and ask for appropriate compensation. Intellectual property rights can also be enforced through the commencement of court against an unauthorised user.
Tourism Tasmania and the photographers likely reached an agreement and settled the dispute outside of the courts. However, this scenario acts as a cautionary tale for government bodies, businesses and corporations looking to source images from social media. It also acts as a model for social media users to enforce their rights best.
Key Takeaways
When someone uploads a photograph to Instagram, they retain the copyright to the image. However, Instagram gains a non-exclusive, fully paid and royalty-free transferable sub-licence to use the content uploaded to its platform. Instagram users should consider the intellectual property rights of other users and understand that laws regarding the use of copyright and possible exceptions to copyright infringement differ between jurisdictions.
If you have any further questions about copyright, our experienced intellectual property lawyers can assist as part of our LegalVision membership. For a low monthly fee, you will have unlimited access to lawyers to answer your questions and draft and review your documents. Call us today on 1300 544 755 or visit our membership page.
Was this article helpful?
Thanks!
We appreciate your feedback – your submission has been successfully received.