What Should Startups Consider When Looking for an Office?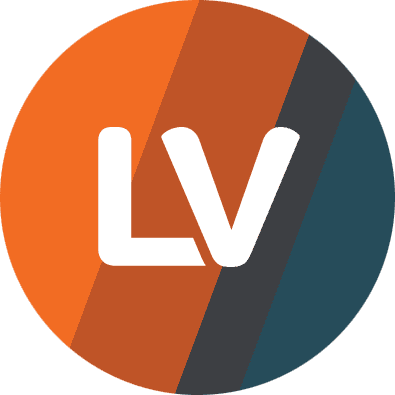 Updated on December 20, 2019
Reading time: 5 minutes
Your startup is gaining traction. You have created a minimum viable product and raised your first round of capital. As you look to grow your team, you decide it's a good time to move from your home-office into a converted warehouse with beer on tap and some wall plants.
Before relocating your operations, however, it's important to decide what type of office space would best suit your business.
How Do I Choose an Office Space?
How many employees do you have?
Do you plan to expand the number of employees quickly?
How will your employees work (e.g. in your office or remotely)?
What is your budget?
Can you afford a fixed premises?
What location would best suit your business (CBD, suburbs, regional, etc.)?
What kind of office spaces are available in the location you have chosen?
Regardless of whether your startup requires a co-working space or traditional office space, you should understand what leasing issues that you will first need to consider.
Traditional Office Space
Entering into a commercial leasing agreement for a 'traditional' office space provides a tenant with more rights and a greater level of security than the licence agreement co-working spaces typically use. For example, it's much harder for a landlord to evict a tenant than it is for them to revoke a licensee's right of access to a particular premises. However, if a startup is growing and will need to expand their workspace, such a lease can be unnecessarily restrictive.
Signing a Commercial Lease Agreement
If you decide that a traditional commercial lease agreement is the best option for your business, you first should consider the following:
The permitted use of the land and any relevant council zoning laws. For example, can you sublet or licence the premises to capitalise on the space, or does your lease agreement prevent you from doing so?
What is the cost of your rent and will you also need to pay outgoings and services?
What is the rent review regime and is it reasonable?
Will the lease term match the business needs?
Does the lease contain an option to renew?
What is the bank guarantee/security deposit?
Do the directors need to give personal guarantees?
What is an Option to Renew?
An option to renew is a clause in the lease agreement that gives tenants the 'option' to extend their tenancy for an additional term.
Typically, a tenant can exercise an option to renew after they provide their landlord with written notice at least 3-6 months before their lease expires. For example, a startup may decide to enter into a two-year lease with 5 X 2-year options to reassess when it's time to expand the premises.
Co-Working Spaces
Modern workplaces no longer require staff to be physically present, relying more on remote team members. Australia has developed a 'coworking culture' to accommodate this trend with the number of co-working spaces growing rapidly. Startups with smaller teams and budgetary constraints may benefit from the collaborative environment and reduced costs.
How Do Co-Working Spaces Work?
There are a number of different models for co-working spaces, including:
hot-desking;
shared executive spaces; and
temporary exclusively used office spaces.
Most co-working spaces usually operate using an occupation licence agreements that allows members to use the space for a particular purpose (or set of purposes). If you think a co-working space best suits your business' needs, ensure you ask the following questions.
Co-working Space Checklist
Does the Head Lease of the shared office space permit sub-leasing or hot-desking?
What are the terms and conditions of your licence agreement? In this regard, look for restrictions on web usage, printing facilities, usage of common areas, hours of access etc.
Does the licence agreement provide an indemnity clause for any lost property/ theft etc? Alternatively, you may need to extend your own home or contents insurance to cover these items.
What are the membership fees and associated requirements? In this regard, look at the frequency of payment and method of payment.
What amenities do you have access to under the agreement and is there an opportunity for you to access more amenities in the space for a one-off fee when you need to do so? For example, may want to make use of spaces like meeting rooms, storage spaces, car parks and these should be available to you if required.
Key Takeaways
For founders looking to establish their startups in an office space, there are a number of leasing issues to consider. Traditional commercial leasing agreements are ideal for businesses that are looking for security and space for the long-term. On the other hand, businesses looking to optimise their flexibility and minimise overhead costs might be better off making use of occupational licence agreements and co-working spaces. Regardless of which option is suitable for your business, it is essential that you pay attention to the terms of your agreement and your obligations under the lease.
If you have any questions, get in touch with our specialist property and leasing lawyers on 1300 544 755.
Was this article helpful?
Thanks!
We appreciate your feedback – your submission has been successfully received.
About LegalVision: LegalVision is a commercial law firm that provides businesses with affordable and ongoing legal assistance through our industry-first membership.
By becoming a member, you'll have an experienced legal team ready to answer your questions, draft and review your contracts, and resolve your disputes. All the legal assistance your business needs, for a low monthly fee.
Need Legal Help? Submit an Enquiry
If you would like to get in touch with our team and learn more about how our membership can help your business, fill out the form below.
Read other articles by Vee
<!-/- Related Articles - Item -/->