Need a commercial leasing lawyer?
Looking for a cost effective commercial leasing lawyer? Look no further than LegalVision! We offer fixed-fee quotes for all jobs.
Every day, thousands of Australian businesspeople enter into commercial leases. Entering into a commercial lease is a big commitment. It's important that you ensure a high quality lawyer, with extensive experience in the commercial leasing space, reviews your lease for you. The LegalVision network contains a number of lawyers with expertise in commercial leasing.
LegalVision's lawyers are based in Sydney and Melbourne, but as an organisation we work online. This means our commercial leasing lawyers can start reviewing your lease agreement as soon as you email it through to us. Our lawyers can complete their review, provide you with all necessary advise and comments and arrange a call to discuss these issues with you, all within 48 hours.
Because our commercial leasing lawyers are experienced they are able to review your lease agreement for an extremely competitive price. At LegalVision we pride ourselves on our quality, speed and service. Work with one of our commercial leasing lawyers now! Just leave your details in the form or give us a call to get in touch! 


What does a Commercial Leasing Lawyer Do?
Commercial leasing lawyers assist businesses with all aspects of the law relating to commercial leasing. The two main tasks business owners ask commercial leasing lawyers to assist with are drafting and reviewing commercial leases.
There are various types of commercial leases, depending on both the type of business that will be run from the premises, and state in which the premises are located. Each state has a different approach to commercial leasing, enshrined in legislation, so it's important that the commercial leasing lawyer you're working with has experience of reviewing or drafting leases in your state.
If you're opening a cafe or shop your commercial lease will generally be governed by the retail lease act relevant to your state. Most retail leasing acts require the lessor to provide the lessee with a disclosure document. This is a task that your commercial leasing lawyer will be able to assist with.
It's important that your commercial leasing lawyer work in a pragmatic manner. Make sure you work with a lawyer who only focuses on business law, not a generalist. Commercial leasing is a technical area.
Read more...
Some of our specialist lawyers
Ursula Hogben
Key Focus:
Commercial Law, Contract Law, Information Technology And Online Law, Intellectual Property, Capital Raising Law
Experience:
Bank of America Merrill Lynch, Baker & McKenzie, Hogben Group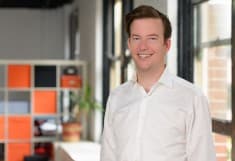 James Douglas
Key Focus:
Business And Commercial, Contracts, Dispute Resolution And Litigation
Experience:
Norton Rose, Australian Business Lawyers & Advisors, LOGOS Legal Services (London), DibbsBarker