I Am an Employer. What Is Annual Leave Loading?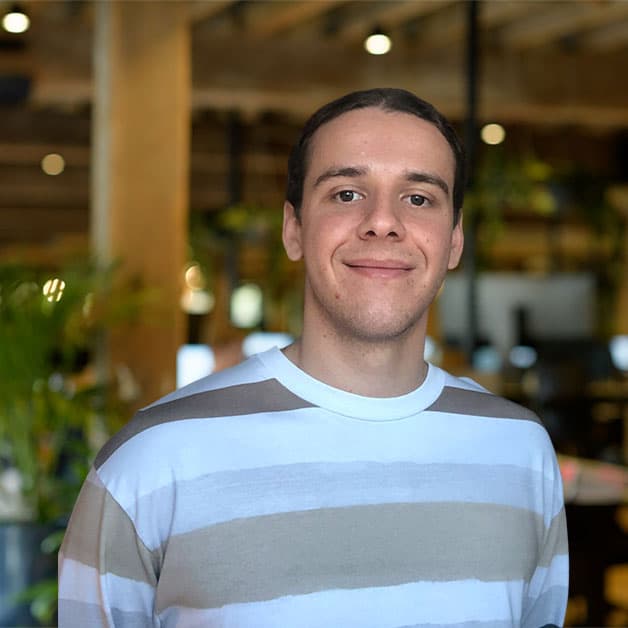 Updated on December 22, 2021
Reading time: 4 minutes
As an employer, you have various obligations regarding your employees' leave entitlements. For example, the National Employment Standards entitle your employees to four weeks annual leave for each year they work. Leave loading is an extra payment that your employees may have the right to under a relevant industrial instrument. For example, under a modern award or enterprise agreement. Accordingly, not all of your employees may receive leave loading. This article provides further detail on leave loading to help clarify your obligations as an employer.
Annual Leave Loading
The National Employment Standards (NES) sets out the minimum standard of employment for all workers covered by the national workplace relations system in Australia. Under the NES, all employees other than casuals have the right to four weeks of paid annual leave. Your full-time employees have the right to four weeks of paid annual leave per year based on their ordinary work hours. In addition, your part-time employees have the right to pro-rata paid leave based on the number of hours they work.
Your employees accrue 2.923 hours of annual leave for each week of work they complete, based on a full-time 38 hour work week.
A modern award, registered agreement or employment contract cannot diminish a right to a minimum of four weeks annual leave. However, they can set out additional entitlements. These additional entitlements may include leave loading.
Leave loading is an extra payment you make on top of your employee's base pay rate during a period of annual leave. That is to say, your employee may be entitled to foue weeks of paid annual leave, and leave loading during the same period.
You will typically calculate leave loading at 17.5% of an employee's usual wages. However, this will depend on what the relevant award or agreement sets out. To determine whether your employees have a right to this, you should consult the relevant award, enterprise agreement or employment contract.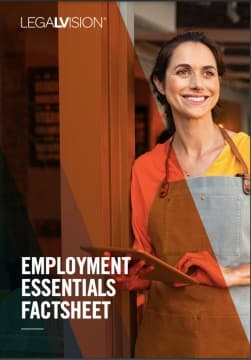 Employment Essentials Factsheet
As an employer, understand your essential employment obligations with this free LegalVision factsheet.
Download Now
What Happens To Annual Leave Loading on Termination?
If you terminate your employee's employment, you must pay out their annual leave and leave loading under the Fair Work Act. You must pay these entitlements at the same rate as if your employee had taken that period of annual leave.
For example, your employee's award specifies that they have the right to leave loading of 17.5% of any annual leave they take. Say your employee has 50 hours of annual leave but you terminated their employment. In this case, you must pay them out for their 50 hours of annual leave with their leave loading of 17.5%.
However, there may be instances where you pay your employees an annual salary that includes loading. In this instance, you may not need to pay loading separately. In any event, it is prudent to clarify offsetting arrangements of this nature with a lawyer.
Key Takeaways
Leave loading is an extra payment that your employees may have the right to in addition to their paid annual leave entitlements. All employees except casuals have the right to paid annual leave under the NES. However, these entitlements will depend on the award, enterprise agreement, or employment contract covering your employees.
If you need help calculating annual leave loading, our experienced employment lawyers can assist as part of our LegalVision membership. For a low monthly fee, you will have unlimited access to lawyers to answer your questions and draft and review your documents. Call us today on 1300 544 755 or visit our membership page.
Frequently Asked Questions
What is leave loading?
It is extra annual leave pay that employees may have the right to. You calculate this as a percentage of your employee's normal base rate of annual leave pay.
What is annual leave? 
It is paid leave that an employee receives while having time off work. Your employee accrues annual leave which is generally a minimum of four weeks per year.
What happens to leave if an employee is terminated?
If your employee's employment is terminated, they are still entitled to both their accrued annual leave and the appropriate leave loading amount. Essentially, you must pay this employee how they would have been paid had they taken their leave.
Was this article helpful?
Thanks!
We appreciate your feedback – your submission has been successfully received.
About LegalVision: LegalVision is a commercial law firm that provides businesses with affordable and ongoing legal assistance through our industry-first membership.
By becoming a member, you'll have an experienced legal team ready to answer your questions, draft and review your contracts, and resolve your disputes. All the legal assistance your business needs, for a low monthly fee.
Need Legal Help? Submit an Enquiry
If you would like to get in touch with our team and learn more about how our membership can help your business, fill out the form below.
Read other articles by George
<!-/- Related Articles - Item -/->