Table of Contents
As a business owner, you may be considering filing applications to protect your trade mark in China. IP protection in China has developed significantly in recent years, although there are still a few differences between the Chinese IP system and other countries. When registering a trade mark in China, an important aspect is the legal protections afforded in each territory. As you are likely aware, mainland China, Hong Kong, and Macau have separate legal systems and require separate trade mark registrations. Hence, we will outline what you need to know about filing a trade mark application in China.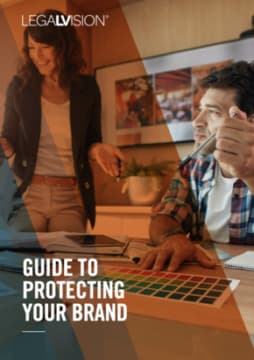 Guide to Protecting Your Brand
Your business' brand represents your values, identity and reputation. Learn how to create a successful brand and protect it.
Download Now
How To Register Your Trade Mark
There are two ways to register a trade mark in China. You can:
Direct Application
The first-to-file system is often unknown to some business owners. Hence, some traders may use exploit it for financial gain by registering a trade mark in China, and then selling the trade mark back to the original owner. This is what is known as 'bad faith' trade mark application. It is primarily for this reason that it is essential to register a trade mark in China as soon as possible if you want to operate your business internationally.
Infringing a registered trade mark in China can incur serious penalties. For example, the trade mark owner may have the infringing listings:
removed from all Chinese e-commerce platforms;
taken off the market; or
prevent the product from entering or leaving China.
This may result in total exclusion of the business operations. In addition, if another party registers your trade mark before you in China, it can have serious consequences.
Some options are available if another entity has registered your trade mark in China in bad faith. There are various grounds on which to challenge the registration of a trade mark, such as:
opposing the registration or filing to invalidate the trade mark based on bad faith;
negotiating to buy it from a third party; or
rebranding for the Chinese market.
Madrid Protocol
Alternatively, you can gain trade mark registration in mainland China via the Madrid Protocol system. Australia and China are both members of the Paris Convention. This allows applicants who have filed in another country within the past six months to claim the earlier priority date from their first-filed application. However, the trade mark must:
be the same in both countries; and
only the goods and services in the original application can claim the earlier priority date.
Suppose you want to claim priority from a domestic application filed earlier in Australia. In that case, this can provide some benefit in navigating the complexities of the first-to-file system in China if you apply through the Madrid Protocol system.
Goods and Services Classification
In Australia and internationally, a registered trade mark gives the holder exclusive rights for goods and services. Like Australia, China divides trade marks goods and services into 45 classes. However, trade mark registration in one subclass may not prevent a third party from registering the same trade mark in a different subclass. Hence, for direct and Madrid applications, it is essential to consider all the relevant goods and services to list in your application.
Continue reading this article below the form
Need legal advice?
Call 1300 544 755 for urgent assistance.
Otherwise, complete this form and we will contact you within one business day.
Maintaining Trade Mark Registration in China
Similar to Australia, a Certificate of Registration in China is crucial evidence of your trade mark rights. If you have registered your trade mark through a direct application, you will automatically receive a Certificate of Registration.
However, if you have registered your trade mark through the Madrid system, you will not automatically receive the Certificate. Instead, you can request the Certificate for a fee. Therefore, it is generally recommended that applicants hold a copy of the Certificate when conducting business in China. This can enable you to take swift action against infringers if required.
Key Takeaways
Protecting a trade mark in China is often a relevant consideration for many Australian businesses. For example, suppose you are considering expanding your business internationally. In that case, trade mark protection in China should be at the forefront of your plans, given the first-to-file system of trade mark protection.
Given the complexities of the legal system in China, you should speak to a lawyer to gain further advice on filing in China or approaching an infringing third party located in China. Our experienced intellectual property lawyers can assist as part of our LegalVision membership. For a low monthly fee, you will have unlimited access to lawyers to answer questions and review documents. So call us on 1300 544 755 or visit our membership page.
Frequently Asked Questions
How can I file a trade mark in China?
You can file a direct application with the Chinese National Intellectual Property Administration (CNIPA). Alternatively, you can apply using the Madrid Protocol system. However, you should note that the Madrid Protocol only applies to mainland China, not Hong Kong or Macau.
What is the 'first to file' rule?
China has a 'first to file' trade mark registration system. This means that whoever was the first to apply to register a particular trade mark will be granted the right to own the trade mark.
Was this article helpful?
Thanks!
We appreciate your feedback – your submission has been successfully received.