What You Need to Know About the Madrid Protocol

Updated on March 30, 2022
Reading time: 5 minutes
The Madrid Protocol is an international treaty that provides the basis for an international registration system for intellectual property. Therefore, if you are operating, or intend to operate, a business outside of Australia, you may engage with the Madrid Protocol to register your trade marks. This article will shed light on the process and steps for international trade mark applications through the Madrid Protocol system.
What is the Madrid Protocol?
The Madrid Protocol allows trade mark applicants to register international trade marks. The World Intellectual Property Organisation manages these applications (WIPO). The Madrid Protocol filing system is a convenient and cost-effective solution for registering and managing trade marks worldwide. Applicants can file a single application and apply for protection in up to 126 countries (as of 2022). They can then renew and expand the reach of their trade mark protection through a centralised system.
The Madrid Protocol, although administered by WIPO, allows applicants to commence their application through IP Australia. Not all countries are signatories to the Madrid Protocol, so you cannot use this system anywhere in the world. However, if you wish to file a trade mark application in a non-member country, you can file directly with that country's intellectual property office.
In addition to adding specific countries to your Madrid Protocol application, there are also regional organisations which you can designate:
| | | |
| --- | --- | --- |
| Region | Countries Included | Designation |
| Benelux | Belgium, The Netherlands, and Luxembourg | These countries are treated as one country under the Madrid Protocol. |
| European Union | All member states of the European Union (including Benelux countries) | The countries belonging to the EU can be designated separately. You can also choose the European Union selection for protection in all countries. |
| African Intellectual Property Organisation (OAPI) | Benin, Burkina Faso, Cameroon, Central African Republic, Chad, Comoros, Republic of the Congo, Côte d'Ivoire, Gabon, Guinea, Equatorial Guinea, Mali, Mauritania, Niger, Guinea Bissau, Senegal and Togo. | It is not possible to designate the member countries of OAPI separately, nor can you file a direct national application to these member countries. Any protection to any one of the members of the OAPI must be made under the OAPI as a collective. |
What Are the Benefits of Registering Through the Madrid Protocol?
The Madrid Protocol allows applicants to register in multiple countries or regional organisations through one application. For example, this means you do not have to coordinate between separate country applications that may end up being costly and burdensome to manage.
The Madrid Protocol allows you to simplify the management of your international trade marks. Once your trade mark application is successful, you may request at a later stage an extend your protection to additional member countries. Additionally, you can make changes or renewals through one application.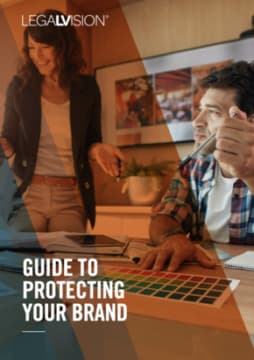 Guide to Protecting Your Brand
Your business' brand represents your values, identity and reputation. Learn how to create a successful brand and protect it.
Download Now
How Can I Register Through the Madrid Protocol?
To be eligible to register through the Madrid Protocol, you must have an existing trade mark or a pending application for your desired trade mark in at least one domestic jurisdiction. Therefore, Australian applicants cannot register a Madrid Protocol trade mark without first lodging an application in Australia.
Once you lodge your application through the Madrid Protocol, WIPO assesses it for formality requirements. Then, upon review, WIPO sends your international application to each designated country application for formal examination. The member country then examines the application according to their domestic trade mark laws.
While Madrid Protocol allows you to apply in many countries, it does not guarantee a successful trade mark registration in each country. The examination procedure and the overall timeline to achieve registration may vary across different jurisdictions.
How Do My International Trade Marks Relate to My Australian Trade Mark?
It is important to note that international trade mark registration depends on your Australian trade mark (the 'basic trade mark'). Additionally, this dependency remains for five years. For example, this means that if your basic trade mark application has not been approved, has received opposition or has been cancelled, your international trade marks will be affected.
It is also relevant to consider renewal deadlines for your basic and international trade marks. In Australia, IP Australia manages your basic trade mark renewals. However, WIPO manages your  international trade mark renewals. By failing to renew your international registration in time, you may risk losing protection in all the designated countries under the Madrid Protocol application.
Please note that should speak to a lawyer if you believe your international trade mark may be at risk of invalidation or if your corresponding domestic trade mark has not been accepted or proceeded to registration
Key Takeaways
The trade mark application process can be complex, especially if you are interested in registering in other countries. The Madrid Protocol aims to simplify the process. However, if your Australian trade mark faces issues, your international trade mark will as well. As a result, it is important to understand your obligations to maintain your domestic trade mark. Likewise, it is important to decide if the Madrid Protocol is the right option for your overseas trade mark application.
Our specialist team of trade mark lawyers at LegalVision can guide you through lodging your international trade mark application as part of our LegalVision membership. For a low monthly fee, you will have unlimited access to lawyers to answer your questions and draft and review your documents. Call us today on 1300 544 755 or visit our membership page.
Frequently Asked Questions
Should I use the Madrid Protocol?
The Madrid Protocol simplifies the international trade mark application process, making it a good option for many applicants. However, suppose you want to apply only in one overseas country or the country you want is not part of the Madrid Protocol. In that case, you may choose to apply directly to that country's intellectual property office.
Am I eligible to use the Madrid Protocol?
To apply under the Madrid Protocol, you need either a domestic trade mark, or a domestic trade mark application. Therefore, if you are a current Australian trade mark owner, you can use the Madrid Protocol.
Was this article helpful?
Thanks!
We appreciate your feedback – your submission has been successfully received.
About LegalVision: LegalVision is a commercial law firm that provides businesses with affordable and ongoing legal assistance through our industry-first membership.
By becoming a member, you'll have an experienced legal team ready to answer your questions, draft and review your contracts, and resolve your disputes. All the legal assistance your business needs, for a low monthly fee.
Need Legal Help? Submit an Enquiry
If you would like to get in touch with our team and learn more about how our membership can help your business, fill out the form below.
Read other articles by Akshaya
<!-/- Related Articles - Item -/->