I'm Sub-letting a Property. What Do I Need to Know?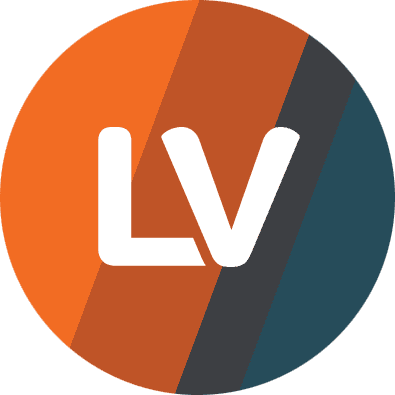 Updated on April 30, 2017
Reading time: 4 minutes
Sub-letting a property takes place when an existing tenant leases all or part of their premises to a new tenant. The original tenant (head tenant) is still responsible under the original lease, continues to pay rent and engage in direct communication with the landlord. The new tenant (sub-tenant) treats the head tenant as the landlord. Franchisors, for instance, have traditionally sub-let premises to their franchisees to retain greater control over the premises. The franchisor holds the lease in their name, and the franchisee sub-lets the property. This article unpacks what a lessor (the head tenant) should turn their mind to before subleasing the premises.
Do You Have Your Landlord's Permission?
Tenants can only sub-let their premises with their landlord's permission. It's important to then first speak with the landlord before entering into an agreement with a sub-tenant.
If you are signing a lease with the intention of sub-letting the premises, then ensure your lease includes a clause stating that your landlord cannot unreasonably withhold consent in relation to subleasing agreements. For example, if you are a franchisor who intends to sub-let the premises to a franchisee. This will help limit any disputes arising that prevent you from making use of the property as planned.
Is Your Sub-tenant Suitable?
A landlord can still reasonably withhold consent to a subleasing arrangement. Reasonable grounds for withholding consent include your proposed sub-tenant either:
having a poor credit rating;
being unlikely to successfully run the business, or
intending to use the premises for a purpose other than the lease permits.
It's necessary that your proposed sub-tenant is a suitable candidate to take over your tenancy. As the head tenant, this is also in your best interests. Under the original lease, you remain liable for outgoing rent, and the existing personal and bank guarantees remain in force even if you are sub-letting the premises. 
What are Your Rights and Obligations as Head Tenant?
When you enter into a subleasing arrangement, any existing personal guarantees or bank guarantees under the original lease remain in force. You also remain, ultimately, liable for paying rent to the landlord each month. As such, head tenants accept a significant amount of risk associated with such arrangements. To mitigate this risk, head tenants can require their sub-tenants to give them personal guarantees or bank guarantees similar to the ones the head tenant has provided to the landlord.
Head tenants can also reduce their potential liability by including a clause in their sublease arrangement prohibiting the sub-tenant from doing anything which would cause them to be in breach of the original lease. You should strive to ensure that the obligations of the sub-tenant under your agreement match those that you have to your landlord as closely as possible.
Head tenants act as a landlord in relation to sub-tenants. In many states, if the sublease agreement falls under retail leasing legislation, you will have an obligation to provide your sub-tenant with a disclosure statement when you provide them with a draft of the sublease.
Key Takeaways
If you intend to sub-let your premises, remember that you will need your landlord's permission. Unless your lease states otherwise, the landlord has discretion whether to grant your request. A landlord can reject sub-tenants on a number of reasonable grounds including poor credit history.
Even if a subleasing arrangement exists, you remain liable for any bank guarantees or personal guarantees that existed under the original lease as the head tenant. You can limit your liability by drafting a sublease arrangement that replicates the guarantees you have provided to your landlord and creates similar obligations for your sub-tenant.
If you have any questions or need assistance subleasing your premises, get in touch with our commercial leasing lawyers on 1300 544 755.
Was this article helpful?
Thanks!
We appreciate your feedback – your submission has been successfully received.
About LegalVision: LegalVision is a commercial law firm that provides businesses with affordable and ongoing legal assistance through our industry-first membership.
By becoming a member, you'll have an experienced legal team ready to answer your questions, draft and review your contracts, and resolve your disputes. All the legal assistance your business needs, for a low monthly fee.
Need Legal Help? Submit an Enquiry
If you would like to get in touch with our team and learn more about how our membership can help your business, fill out the form below.
Read other articles by Vee
<!-/- Related Articles - Item -/->