Table of Contents
In this new age of cloud computing and increasing globalisation, a SaaS product is your business's opportunity to cater to a new market in a new way. Traditionally, businesses would supply software as a "good". It was a physical item they could sell to customers, who could then install the software on their local devices and run it on-premises. SaaS is totally different. Instead of offering the service as a good, it is offered as a service, hence the name "Software-as-a-Service" or "SaaS".
Once customers purchase the software, they can access your service via the cloud. Customers now receive a right to use the software, a licence to access it and all the benefits it promises. Effectively, the software is now a virtual, exclusive club where customers can pay a membership fee to gain access to all the benefits and services you provide.
Goods vs Service: What Are Customer's Rights?
Since your software now functions as a service, customers have different legal rights, in particular, those under the Australian Consumer Law.
When software was sold as a good, legal rights conferred on the purchaser, including that goods must:
be of acceptable quality;

match their description;

be fit for purpose; and

come with undisturbed possession.
The concept of "undisturbed possession" is a natural consequence of selling goods. For example, if you buy a car, you expect that you will have an exclusive right to use that car for a set period of time. The same applies to software when selling it as good.
This proves difficult where suppliers cease supply for any reason during the term or where other licensees infringe on the rights or affect the experience of other users. When such claims arise from these issues, suppliers are liable. If your software is a service, it does not need to come with undisturbed possession. Accordingly, you can avoid these issues.
However, new standards apply to services. There are a series of consumer guarantees relating to services that you must meet. Services must be:
provided with due care and skill;

fit for purpose; and

provided within a reasonable time (where a timeframe is not specified).
If you do not meet these guarantees, the consumer may be entitled to:
reperformance of the services;

a refund; or

monetary compensation.
Whether the failure to meet a guarantee is a "minor" or "major" failure will impact whether it is the consumer or the supplier who chooses the remedy. It is essential to consider the rights of the consumers in regard to your service. You must ensure that whatever you provide, good or service, is sufficient to meet customers' expectations and meet the legal requirements under the ACL.
Data Access and Privacy
The differences between software as a good and software as a service continue with privacy considerations.
However, a SaaS provides you with significant access and oversight of the data passing through your system. Since you are the host of the system and grant users a right to enter, the data they upload to the platform remains in your control. This level of control can be very beneficial.
It may allow you to:
better understand your client's needs;

make improvements to the platform or add new features

based off how users are interacting with it; and
ensure customers are appropriately using the platform

.
However, these benefits also come with important caveats. Access to user data is a powerful tool, but has some key privacy considerations you must address. For now, it is best to remember that data is a tool and an asset. You must treat it accordingly in order to gain the benefits it can yield.
Continue reading this article below the form
Need legal advice?
Call 1300 544 755 for urgent assistance.
Otherwise, complete this form and we will contact you within one business day.
Support, Updates and Defects
SaaS gives you better control over use and access to your software. This also puts you in a better position to help your clients if they run into any issues using your software.
In the past, software as a good presented major issues when users ran into defects or required updates to their software. SaaS provides an integrated solution, where you can instantaneously manage issues. You can provide an exceptional customer experience and also capitalise on a unique revenue opportunity in the form of support services.
You may choose to offer these support services free of charge or at differing levels and prices depending on:
the kind of support required;

the agreed response times; and

the level of difficult of the work.
SaaS provides you with the unique opportunity to service your clients in a new way. Using your data to benefit the client ensures they are enjoying your product and are able to get the most out of it. Accordingly, this provides you with reassurance that they are more likely to stick with you long term.
Payment Structures and Access
As discussed above, unlike a one-off purchase of a car, your software is an asset that you can licence through any number of payment arrangements. Payment for and delivery of your SaaS will be entirely dependent on the content of your platform. You may ask customers to pay a monthly subscription fee for access, additional fees for support and an onboarding fee to introduce them to your platform.
One way to approach payment and delivery of your SaaS is the subscription model. Rather than having a fixed term and fee, these agreements operate on a membership basis that automatically renews until the customer cancels it, allowing you to generate ongoing revenue. This involves your clients agreeing to pay a fee at regular intervals.
For example, you might sell a subscription package to your software for the price of $80 per month. Your clients will pay this fee every month and retain access to your software until they cancel their membership.
SaaS lends itself well to this model because there is limited installation and initial outlay involved. It is also easy for you to monitor and restrict the access and use of your clients and their users.
The model is popular for its simplicity. However, you should exercise caution because you may face legal troubles if the terms of this arrangement are unfair or unclear. For instance, if your subscription automatically renews, customers must have a right to cancel. Additionally, you cannot impose a cancellation fee on them that is in excess of the actual loss you would suffer as a result of their termination.
It is important to consider what may happen if your customers suddenly stop paying. When a customer purchases a car and then fails to make a repayment for their car loan, it is very easy to repossess the singular, tangible good as a consequence of their non-payment. In the case of SaaS, this can be more challenging.
Third-Party Inputs
Since the SaaS model is unique, it presents unique opportunities and challenges.
Third-party inputs may include:
source code;

plug-ins;

CRM;

servers; and

data hosting platforms.
It is important to consider how your SaaS will interact with these third parties, what licences you will need in place and how you will manage the role of the customer. Furthermore, t is best to incorporate these considerations into a formal contract.
Uptime and Availability
Another new consideration that SaaS brings to the table is the need to guarantee uptime and availability. Theoretically, you can access the software anywhere and anytime, unlike the previous, locally bound software goods. Accordingly, you must ensure a certain level of availability to your customers and have a plan if you cannot meet those expectations.
This is what is known as a service-level agreement. You and your customers agree on when the software is to be available and what will happen if it is ever unavailable. This needs to be clearly communicated and detailed to avoid confusion and disputes.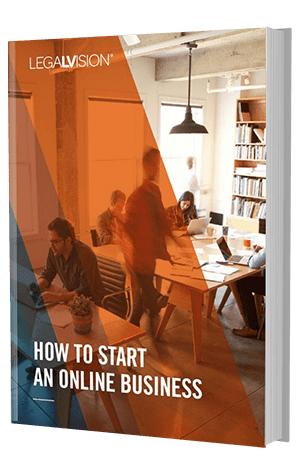 The Ultimate Guide to Starting an Online Business
It's now easier than ever to start a business online. But growing and sustaining an online business requires a great deal of attention and planning.
This How to Start an Online Business Manual covers all the essential topics you need to know about starting your online business.
The publication also includes eight case studies featuring leading Australian businesses and online influencers.
Download Now
Key Takeaway
On the whole, the SaaS model differs immensely from the traditional software product sold as a good. It has different features, different legal implications, different ways of being sold and different opportunities for your business. The best way to engage with the SaaS model once you have an idea in mind is to create a contract that best describes your unique SaaS offering and all of the specifics you need your customers to know.
If you need help with providing SaaS, our experienced IT lawyers can assist as part of our LegalVision membership. For a low monthly fee, you will have unlimited access to lawyers to answer your questions and draft and review your documents. Call us today on 1300 544 755 or visit our membership page.
Frequently Asked Questions
How do consumer rights differ in the shift from software as a good to software as a service?
Under the Australian Consumer Law, consumers have rights about all goods (including software). With software being offered as a service, these rights amend accordingly to consumer service guarantees.
What is a third-party input?
A third-party input is any input you integrate, connect or use to assist with the provision of your software. These may include source codes, plug-ins, CRM, servers and data hosting platforms.
Was this article helpful?
Thanks!
We appreciate your feedback – your submission has been successfully received.