MONDELEZ: High Court Delivers Key Decision on Personal Leave Entitlements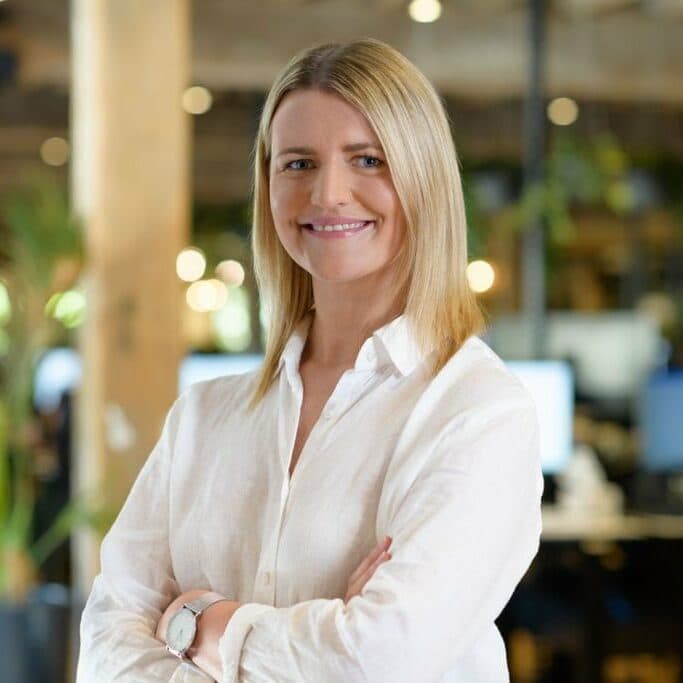 Updated on August 18, 2020
Reading time: 5 minutes
A recent High Court decision has finally brought certainty to employers on how personal leave entitlements are calculated. The decision overturns a Federal Court ruling from a year ago that, left as is, would have significantly increased costs for businesses. 
The High Court decision confirms that personal and carers leave for part-time employees is calculated on the basis of ordinary hours worked, proportionate to that of a full time employee. This article explains the reasons for the High Court's decision and the implications on your business' obligation to pay personal leave.
What Was the Issue?
The FW Act establishes that for each year of service your employees dedicate to your business, they are entitled to 10 days of paid personal leave. It is typically understood that part-time employees accrue their entitlement on a pro-rated basis against full-time hours.
However, this concept was challenged when two Cadbury workers questioned the adequacy of their leave entitlements in 2017. These employees worked an average of three 12-hour shifts every week, accruing 96 hours of personal leave per year under their enterprise agreement (EA).
The workers disputed whether these entitlements met the minimum '10 day' requirement under the FW Act, as it only equated to leave for eight 12-hour shifts. They argued that they were entitled to 10 working days of leave, reflecting the number of hours they worked within a 24-hour period.
Mondelez International, the owners of Cadbury, argued that their employees were only entitled to 10 nominal days of leave. A 'nominal day' refers to the average hours worked per day.
As a result, Mondelez commenced proceedings in the Federal Court seeking to clarify the personal leave entitlements of its employees.
The Federal Court's Decision
The Federal Court agreed with the Cadbury workers that personal leave should be calculated on the basis of working days. A 'working day' for the purposes of the FW Act means the relevant portion of a 24 hour period that an employee is performing their job.
For example, in this case, the Cadbury employees worked three 12-hour shifts per week. This meant that their 'working day' was 12 hours. Consequently, their right to 10 days of personal leave per year under the FW required Mondelez to pay 120 hours of leave.
However, this decision received significant attention from employer groups and the media, because it was considered unfair to employers.
For instance, under the Federal Court's interpretation, a part-time employee who worked one day per week is entitled to the same amount of personal leave per year as an employee who works five days per week. This results in a large increase in costs to employers.
This disagreement led Mondelez and the Federal Government to appeal the Federal Court's contentious decision to the High Court.
The High Court's Decision
The High Court overturned the Federal Court's definition of a 'working day' and confirmed that employees are entitled to 10 'notional days' of personal leave a year, based on their ordinary working hours. Therefore, the key outcome of this decision is that an employee's 10 days of personal leave under the FW Act will accrue for every year of service, equivalent to an employee's ordinary hours of work in a week over a two-week period.
Part-time employees are still entitled to 10 days' personal leave. However, these are 'notional days'. This means that leave must be calculated on a pro-rata basis, depending on how many hours the part-time employee works in a fortnight.
The High Court held that the definition of a 'working day', as adopted by the Federal Court, was:
inconsistent with the stated objectives of the FW Act, being 'fairness, flexibility, certainty and stability'; and

that it would create unfairness and uncertainty giving rise to absurd results, contrary to the purposes of the FW Act.
How Does this Apply to Your Business in Practice?
The High Court's decision provides clarity as to how you must calculate your employees' personal leave entitlements.
The result is that your part-time employees will accrue personal leave on a pro rata basis against the full-time 10 days; under the FW Act, those 10 days are considered to be two standard five-day working weeks.
On that basis, a full-time employee working five days a week accrues 76 hours of personal leave a year (10 x 7.6 hour days). So, a part-time employee working, for example, two days a week will accrue 30.4 hours of personal leave a year (4 x 7.6 hour days). This is because the part-time employee's entitlement to "10 days" is calculated as 1/26th of their ordinary working hours in a year (15.2 hours per week x 52 weeks equals the ordinary working hours in the year, being 790.4 hours. If you then divide this by 26, it equals 30.4 hours of personal leave).
Key Takeaways
This decision is a welcomed outcome for many employers who would otherwise be required to recalculate personal leave accruals and usage for at least the past six years. In short:
a full-time employee is entitled to 10 days leave per year; and

leave for your part-time employees will be pro-rated based on the hours worked.
Thankfully, most payroll systems utilised in Australia already accrue and deduct leave according to the approach identified in the High Court decision. If you already changed your payroll and leave calculator systems to align with the Federal Court's decision, you will now need to recalculate leave balances following the High Court decision. If you have any questions about the implications of this decision, contact LegalVisions's employment lawyers on 1300 544 755 or fill out the form on this page.
Day in Court: What Happens When Your Business Goes to Court
Thursday 2 June | 11:00 - 11:45am
Online
If your business is going to court, then you need to understand the process. Our free webinar will explain.
Register Now
How to Manage a Construction Dispute
Thursday 9 June | 11:00 - 11:45am
Online
Protect your construction firm from disputes. To understand how, join our free webinar.
Register Now
Startup Financing: Venture Debt 101
Thursday 23 June | 11:00 - 11:45am
Online
Learn how venture debt can help take your startup to the next level. Register for our free webinar today.
Register Now
Was this article helpful?
Thanks!
We appreciate your feedback – your submission has been successfully received.
About LegalVision: LegalVision is a commercial law firm that provides businesses with affordable and ongoing legal assistance through our industry-first membership.
By becoming a member, you'll have an experienced legal team ready to answer your questions, draft and review your contracts, and resolve your disputes. All the legal assistance your business needs, for a low monthly fee.
Need Legal Help? Submit an Enquiry
If you would like to get in touch with our team and learn more about how our membership can help your business, fill out the form below.
Read other articles by Sophie
<!-/- Related Articles - Item -/->