What You Should Know About Finding Premises at a Pop-Up Shop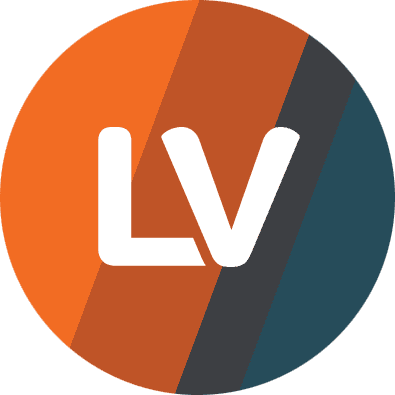 Updated on November 8, 2018
Reading time: 4 minutes
In response to rapidly changing markets, retailers have had to adopt new business models. Pop-up shops have emerged as a popular trend, allowing online businesses to connect  with their customers offline and host temporary retail events. By occupying unused spaces in shopping centres or warehouses for short periods of time, retailers can expand their customer base without taking on the risks associated with establishing a traditional storefront.
However, a standard retail lease still favours longer terms – in many states, the minimum term is five years or more – and retailers can face resistance when looking to open up a pop-up shop. Below, we unpack two options business owners may consider when looking to operate a pop-up shop – licences and short term leases.
What is the Difference Between a Licence and a Short Term Lease?
It's important that you understand the difference between a lease or licence, including the rights and protections each provides along with the exclusivity arrangements.
Exclusivity
Although licenses can be offered on an exclusive basis, this often is not the case. Occupation licenses tend to grant licensees the right to enter and use the land for a particular purpose or set of purposes on a non-exclusive basis. Cleaners, freelancers and entrepreneurs who use co-working spaces are usually licensees. On the other hand, tenants under a lease would be granted the right to exclusive possession of the land.
Rights and Protections
Licensees and tenants also have different rights and protections. If you occupy your premises as a tenant, you can enjoy your right to exclusive occupation until the lease's expiration date. You can also enforce your rights against third parties and the lessor. Depending on the terms of your lease, you may even be able to profit from the space by subletting the premises to others or allowing others to use the land under licence agreements.
Which Arrangement is Best For You?
Although we have set out the advantages of short-term retail leases, with greater protection comes greater responsibility. For many businesses, especially those using a pop-up shop strategy, flexibility is more important than security. For example, it can be more difficult to break a short-term lease rather than an occupation licence agreement because of the minimum term requirements.
Short-Term Retail Lease Terms
Importantly, in all jurisdictions except for Queensland, retail tenants have the right to a five-year lease term. Although parties can shorten this term by agreement and signing the relevant retail lease certificates in various states, this is not always suitable for tenants looking to set up pop-up shops. The premises may also require an extensive fit-out which again, is unlikely appropriate for a pop-up.
In many states, leases still need to meet a minimum term requirement for tenants. We have set this out below.
| State | Minimum Terms Required |
| --- | --- |
| VIC | No minimum term. The Retail Leases Act 2003 (Vic) applies to all leases of 'retail premises' entered into on or after 1 May 2003 |
| QLD | The Retail Shop Leases Act 1994 (QLD) does not apply to leases if the term and any right to extend is six months or less |
| TAS | There is no minimum term under the Code of Practice for Retail Tenancies 1998 (Tas) |
| SA | The Retail and Commercial Leases 1995 (SA) does not apply to leases where the term is one month or less. |
| WA | There is no minimum term under the Retail Shops Agreements Amendment Act 2011 (WA) |
| NSW | The Retail Leases Act 1994 (NSW) does not apply to leases where the term is less than six months, including options for renewal |
| ACT | The Leases (Commercial and Retail) Act 2001 (ACT) does not specify a minimum term |
| NT | The Business Tenancies (Fair Dealings) Act 2003 (NT) does not specify a minimum term |
Key Takeaways
If you are planning to run a pop-up shop, you need either a short-term lease or an occupation licence agreement. Short-term leases provide greater security and will grant tenants exclusive rights to use and possess the land. Occupation licence agreements provide licensees with a higher degree of flexibility, and sharing spaces with other retail trading operations often allows pop-up shops to capitalise on existing customer traffic flows.
If you have questions about short-term leases or licences or need assistance drafting your agreement, get in touch with our specialist commercial leasing lawyers on 1300 544 755.
Day in Court: What Happens When Your Business Goes to Court
Thursday 2 June | 11:00 - 11:45am
Online
If your business is going to court, then you need to understand the process. Our free webinar will explain.
Register Now
How to Manage a Construction Dispute
Thursday 9 June | 11:00 - 11:45am
Online
Protect your construction firm from disputes. To understand how, join our free webinar.
Register Now
Startup Financing: Venture Debt 101
Thursday 23 June | 11:00 - 11:45am
Online
Learn how venture debt can help take your startup to the next level. Register for our free webinar today.
Register Now
Was this article helpful?
Thanks!
We appreciate your feedback – your submission has been successfully received.
About LegalVision: LegalVision is a commercial law firm that provides businesses with affordable and ongoing legal assistance through our industry-first membership.
By becoming a member, you'll have an experienced legal team ready to answer your questions, draft and review your contracts, and resolve your disputes. All the legal assistance your business needs, for a low monthly fee.
Need Legal Help? Submit an Enquiry
If you would like to get in touch with our team and learn more about how our membership can help your business, fill out the form below.
Read other articles by Vee
<!-/- Related Articles - Item -/->