As an Employer, How Do I Manage Smoke Breaks In The Workplace?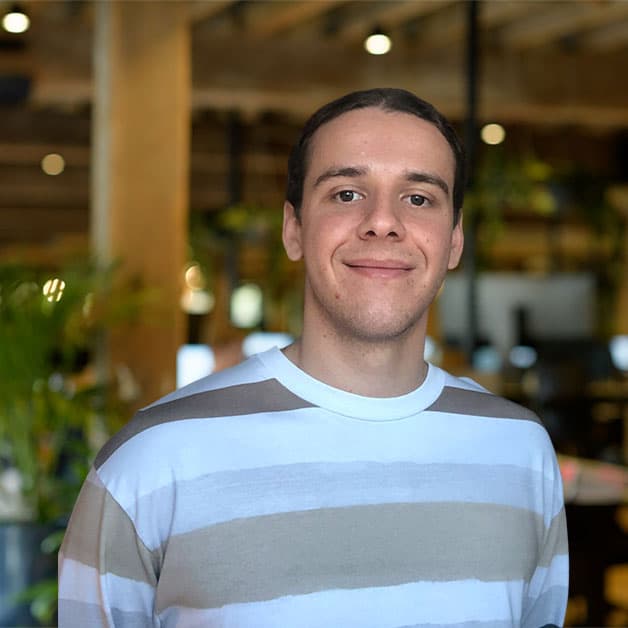 Updated on April 20, 2022
Reading time: 4 minutes
Smoking can be a highly contentious issue in the workplace, even providing grounds for dismissal in some circumstances. As an employer, you are under no obligation to provide your workers with smoke breaks. However, your employees are entitled to meal breaks and rest breaks. It is during these times that your employees might choose to smoke. To help clarify your obligations regarding smoke breaks in the workplace, this article considers:
your general obligations to provide breaks under modern awards or enterprise agreements;
your workplace health and safety obligations; and
issues surrounding dismissal for employees who choose to smoke.
Your Obligation to Provide Smoke Breaks
Employers are under no specific obligation to provide employees with smoke breaks under the Fair Work Act. However, your obligation to provide breaks is generally contained in the modern award or enterprise agreement covering your employees. In some modern awards, you may owe your employees a smoke break that is separate from their ordinary rest breaks. In any event, you should clarify your obligations by checking the relevant award or enterprise agreement that covers your employees.
Once you understand your obligations to provide breaks, you can set reasonable boundaries regarding when your employees can take smoke breaks. In most workplaces, employers manage smoking breaks under workplace policies. Your workplace policy might outline:
whether an employee can or cannot take smoke breaks at work;
where the designated smoking areas are; and
workplace health and safety standards, such as banning smoking near hazardous substances.
You should note that where workplaces accommodate smoke breaks, this can leave employees who are non-smokers at a disadvantage. That is because non-smokers enjoy less break time than smokers. Therefore, you should be wary of this when implementing your workplace policy, as differences in break time can cause animosity between workers and management.
Ultimately, your workplace policy cannot diminish your employees' rights under an award or agreement. So, if the relevant award allows your employees to take a rest break, you must give these breaks accordingly.
Workplace Health and Safety
Over time, there has been an increasing awareness of the effects of smoking not only on smokers but those around them. The Department of Health recognises that second-hand smoke or passive smoking can still pose risks to non-smokers.
According to the Department of Health, one non-smoker dies from second-hand smoke exposure for every eight smokers that die from smoking-related diseases.
This is relevant considering you have a duty towards your employees to provide a safe work environment.
Additionally, work health and safety legislation obliges you to address drug and alcohol issues in the workplace. By law, you must take reasonable or practicable steps to ensure the health and safety of all workers, contractors and clients. What counts as reasonable or practical will depend on factors, including the:
nature of your business;
size of your business; and
amount of resources available, amongst others.
Although a tobacco addiction might not amount to alcohol and drug-related issues, you must balance your individual employee's needs with the health and safety of all people within the workplace.
Dismissal for Smoking
You may be able to lawfully dismiss an employee on the basis that they breached your workplace's smoking policy. However, the lawfulness of the dismissal will depend on the circumstances of your particular case.
In the case of Bajada v Trend Windows and Doors Pty Ltd, the Fair Work Commission dismissed Mr Bajada's claim for unfair dismissal. Even though Mr Bajada was aware of his workplace policy which prohibited smoking, he willfully breached this policy on numerous occasions.
If your employee's smoking habit can be classified as 'substance addiction', courts may consider this a disability. Consequently, the dismissed employee may have grounds for a claim of unfair dismissal based on disability. Dismissing an employee solely because they are a smoker could also result in an unfair dismissal claim. In this sense, you should consider whether your employee has wilfully breached your workplace smoke policy before you dismiss them for smoking. In any event, you should seek the advice of an employment lawyer before you decide to dismiss an employee who smokes.
Key Takeaways
Under the Fair Work Act, you are under no obligation to provide smoke breaks for your employees. However, the modern award or enterprise agreement that covers your employees will likely entitle them to meal and rest breaks. During these breaks, your employees may choose to smoke. If you are thinking of implementing a smoking policy in your workplace but are unsure about your legal obligations, our experienced employment lawyers can assist as part of our LegalVision membership. For a low monthly fee, you will have unlimited access to lawyers to answer your questions and draft and review your documents. Call us today on 1300 544 755 or visit our membership page.
Frequently Asked Questions
Can I fire my employee because they smoke?
Firing an employee on the sole basis that they smoke would likely be considered unfair dismissal. You should always seek advice from a lawyer regarding the specific circumstances of each case.
What is unfair dismissal?
If you terminate employment in a harsh, unjust or unreasonable manner, this can be considered unfair dismissal. Employees who believe that they have been unfairly dismissed can file a complaint with the Fair Work Commission.
Was this article helpful?
Thanks!
We appreciate your feedback – your submission has been successfully received.
About LegalVision: LegalVision is a commercial law firm that provides businesses with affordable and ongoing legal assistance through our industry-first membership.
By becoming a member, you'll have an experienced legal team ready to answer your questions, draft and review your contracts, and resolve your disputes. All the legal assistance your business needs, for a low monthly fee.
Need Legal Help? Submit an Enquiry
If you would like to get in touch with our team and learn more about how our membership can help your business, fill out the form below.
Read other articles by George
<!-/- Related Articles - Item -/->