What Should I Include in My Sponsorship Agreement?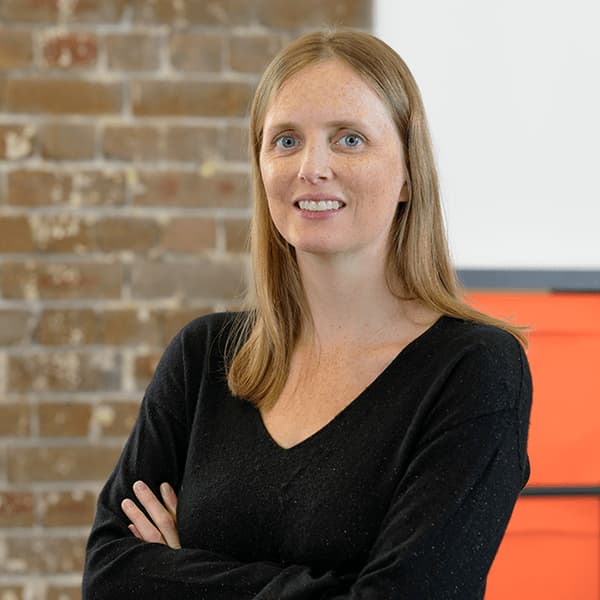 Updated on August 24, 2021
Reading time: 6 minutes
Whether you are looking at sponsoring your local junior sports club or an event, a sponsorship arrangement can be an exciting prospect and a great marketing tool for your business. A sponsorship arrangement can develop your brand awareness, allow you to directly engage with potential customers and increase sales. It is best practice to formalise any sponsorship arrangement between your business (as the sponsor) and the sponsored party in a well-drafted sponsorship agreement. This article outlines:
what a sponsorship arrangement is; and

some of the key terms to include in your sponsorship agreement.
What is a Sponsorship Arrangement?
A sponsorship agreement is an agreement that sets out the terms on which a sponsor (your business) will provide support towards or for:
an event;

a club;

a community group; or

an individual.
The sponsorship agreement will include details of the types of support provided by the sponsor (financial, free products, resources, manpower etc.) and what rights and benefits the sponsor will get in exchange.
For example, many sports clubs including not for profits rely on sponsorship from local businesses which can provide the main source of financial sport for the club to reach its goals. The sponsor business may get:
its name and business logo on the sports club's jerseys;

a sign of your business at their home ground field; or

free advertising in newsletters and media coverage.
Additionally, festivals or events can rely on free products provided by the sponsor to give away to participants. The sponsor gets brand awareness from the participants, the participants get free products and the festival or event has made its attendees happy!
Key Clauses in a Sponsorship Agreement
Having a sponsorship agreement is important to set out the rights and obligations between both parties and clearly confirm any commitments made to each other. A sponsorship agreement can also help to manage your risk and mitigate future disputes with the sponsored party. It is important to consider the following aspects when discussing the arrangement with the sponsored party and then ensure that your sponsorship agreement reflects this. 
Term

of Sponsorship Agreement

Your sponsorship agreement should outline the length of the sponsorship arrangement. You should consider whether you would like the sponsorship arrangement to be for a longer period, such as 12 months, or if the sponsorship arrangement only applies once for a set time, e.g. for a particular event.

Further, if the sponsorship arrangement is for a fixed term, you should consider:
whether the term automatically extends at the end;

whether either party has an option to extend the term; and

when and how they need to provide notice to extend.
For example, you may agree to sponsor a sports club for 12 months and either you or the club may have an option to extend the sponsorship agreement for another 12 months.
Exclusivity
Having an exclusivity clause in your sponsorship agreement can provide you with a commercial advantage. If you are the sole sponsor of a club or an event, there will be no competing products or businesses to take the focus off your business. This can add credibility to your business and keep people fixed on you. If the sponsored party can accept sponsorship from other businesses, consider whether that includes your competitors.
For example, if you are an iced tea supplier, you might not want to feature on a sports jersey with another drinks manufacturer, but an electrical company might be okay. You will then need to think about how to describe a competitor in the exclusivity clause.
Payment
When negotiating a sponsorship arrangement, you should consider how you will calculate the sponsorship fee. You should also consider how you will pay the sponsored party.
For example, your sponsorship agreement should outline whether you will pay the sports club a lump sum or whether you will pay the fee in instalments.
Additionally, you should decide whether you will provide the sponsored party with any other benefits. These could include free products or discounts on your products or services.
Sponsorship Agreement Benefits
Your sponsorship agreement should also set out the benefits you will receive as a sponsor.
For example, the benefits may include your:
printed logo on the jerseys of the sports club; and

logo on any marketing material and social media posts the club creates.
It is crucial to ensure that both you and the sponsored party are on the same page about these benefits in exchange for payment. You should ensure your sponsorship agreement is as specific as possible to reduce the risk of any issues arising involving the benefits you agreed upon.
Intellectual Property
If you provide your logo or any other intellectual property of your business to the sponsored party to use, your sponsorship agreement should detail:
who owns the intellectual property; and
when and how the sponsored party may use it.
For example, you may provide the sports club with a non-exclusive licence to use your intellectual property for certain purposes and the term set out in the sponsorship agreement.
You do not want your logo being distorted or changed by the sponsored party. Further, you may want to approve any marketing material with your name on. This will ensure that your brand is not adversely affected.
Termination
You should consider why either party may want to terminate the agreement. You should outline:
how the agreement may be terminated;

how much notice each party should give the other; and

the consequences for termination.
For example, the sponsored party should stop using your intellectual property.
Key Takeaways
Sponsoring another party is a great marketing opportunity to boost your business profile and income. When negotiating a sponsorship arrangement, you should ensure that the negotiations are accurately reflected in a properly drafted sponsorship agreement. A well-drafted agreement can also assist both you and the sponsored party to benefit from the arrangement and mitigate any future disputes by ensuring everything is clearly set out. If you have any questions or need assistance with drafting or reviewing a sponsorship agreement, get in touch with LegalVision's contract lawyers on 1300 544 755 or fill out the form on this page.
Frequently Asked Questions
What is a sponsorship agreement?
A sponsorship arrangement is a mutually beneficial business relationship. It is common in the sporting industry, where a business may provide funds, resources or services to a sports club in exchange for benefits or rights for their business. 
What are the benefits of a sponsorship arrangement?
A sponsorship arrangement can be beneficial to your business by developing your brand awareness, allowing you to engage directly with potential customers; and increasing your sales.
What should be included in my sponsorship agreement? 
A sponsorship agreement should include the length of the agreement, an exclusivity clause, payment calculation and method, the sponsor benefits, intellectual property rights and termination conditions. 
Was this article helpful?
Thanks!
We appreciate your feedback – your submission has been successfully received.
About LegalVision: LegalVision is a commercial law firm that provides businesses with affordable and ongoing legal assistance through our industry-first membership.
By becoming a member, you'll have an experienced legal team ready to answer your questions, draft and review your contracts, and resolve your disputes. All the legal assistance your business needs, for a low monthly fee.
Need Legal Help? Submit an Enquiry
If you would like to get in touch with our team and learn more about how our membership can help your business, fill out the form below.
Read other articles by Kirstin
<!-/- Related Articles - Item -/->