What to Include in Employment Contracts for Yoga Instructors

Updated on April 21, 2022
Reading time: 7 minutes
If you are thinking of starting a yoga studio or offering classes, you might have ideas about how your studio looks and feels and its overall atmosphere. However, it is also important to consider what you want to teach and whether you should hire a yoga instructor. Hiring and keeping the right staff is vital to the success of your studio. So, you should consider what terms you wish to include in your employment contracts. Ultimately, the terms of your employment contract will help set the right tone for your business and protect your legal interests. This article will explain why and how you should prepare employment contracts for a yoga instructor and key legal issues you should address.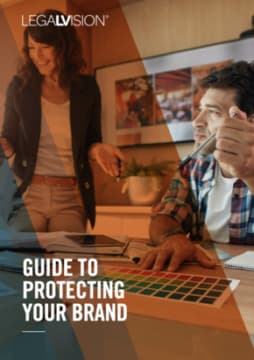 Guide to Protecting Your Brand
Your business' brand represents your values, identity and reputation. Learn how to create a successful brand and protect it.
Download Now
Why Do I Need an Employment Contract?
Employment contracts are the bedrock of your relationship with your employees. They define how your business runs, what you expect from your staff, and what they can expect from you. It is also important to protect yourself and establish your business on a solid foundation.
A good employment contract should:
establish what you expect of your staff, such as their duties, hours, pay and further education;

inform your staff members what to expect of you and the business;

ensure you meet your obligations under law;

protect you legally and financially; and

be adaptable for the growth of your business.
What to Include in My Yoga Instructor Employment Contracts
Before you start creating any contracts, ask yourself some key questions:
What do you expect of your employees regarding hours, performance, and duties?

How much are you willing to pay each employee?

What business interests do you need or want to protect?

Are there other critical skills that employees must be able to do or learn to do?
Ultimately, your employment contracts should include everything relevant to an employee's conduct at work. You want as little scope as possible for misunderstanding between you and your workers.
Additionally, there may be some specific elements to your yoga studio that would not be in many employment contracts. Below, we will outline some important factors for you to consider.
Interaction With Students
Your instructors and other frontline staff will be interacting with your clients, and in some instances, quite intimately. So, you must trust that these instructors have the necessary skills to teach and guide class participants – both physically (for example, assisting attendees with pose adjustments) and mentally (by sharing personal stories and spiritual concepts).
Although it is unfortunate to think about, there is a risk that instructors can overstep these boundaries, either intentionally or by accident. Consequently, a class participant can be hurt from the actions of your employee. Therefore, you need to ensure your studio is protected in these circumstances. To do so, your employment contracts should clearly set out how you expect employees to act towards studio attendees. It should also establish clear boundaries between teachers, students, and staff.
Further, having clear contractual guidelines will ensure that your staff act appropriately, professionally and in the best interests of your business. Drafting a clear policy on health and safety, including a process for when things go wrong, will provide an extra layer of protection.
Intellectual Property
There have been some high profile cases in the yoga community about 'ownership' of specific poses like a series of Asana. Indeed, there will most likely be intellectual property that your employees bring to work or create at work that you may want to protect. Further, you may have developed your own therapies or series that you want to keep within the business.
Intellectual property refers to the productive new ideas you or someone else creates. For example, you may create a series of beginner classes that gradually introduce students to the yoga fundamentals. You probably do not want your teachers taking these classes and the theory behind them to any other studio they may teach at. 
Music
Another element of intellectual property is the use of music in classes. You should be specific in your employment contracts about the obligations on teachers to only use music that you have approved. This is key to avoid opening your studio to intellectual property infringement claims. You may also wish to look into acquiring a licence that enables you to play peoples' music in public – this is a licence from the Phonographic Performance Company of Australia Limited (PPCA).
Non-Compete and Conflict of Interest
Additionally, it is common in employment contracts, especially permanent part of full-time contracts, to include clauses prohibiting employees from providing their services to competitors or working in similar businesses. These are known as non-compete clauses.
However, this may be impractical for yoga instructors and prevent them from signing your employment contract. Generally, many yoga instructors work at a few studios to earn a living and even teach private classes to students individually. Therefore, you should think carefully about whether you want to ask your teachers not to work for any other studios, as many will not agree to such a provision. Indeed, they may believe it is unreasonable for you to ask them to do so.
A better approach is asking them not to undertake work that would conflict with their practice at your studio, and that they do not actively seek to take students or contacts from your studio.
Acting in the Studio's Best Interest
Another common provision for yoga instructor employment contracts is that employees should act in their employer's best interest. This will be a softer way of requiring instructors not to direct students away from your studio to another one.
Ultimately, you want your employees to be happy where they work and to feel appreciated. This can boost productivity and loyalty to your business. However, you also need to remember that as an employer and studio owner, you have responsibilities and liabilities that you should manage and mitigate where possible.
Key Takeaways
Starting or expanding a yoga studio is an exciting opportunity to invest in your passion. To ensure your success, it is crucial to set clear expectations of the people you hire. You can set these expectations in a well-drafted employment contract.
If you need assistance with drafting your employee contracts or ensuring you are best protecting your legal and financial interests, our experienced employment lawyers can assist as part of our LegalVision membership. For a low monthly fee, you will have unlimited access to lawyers to answer your questions and draft and review your documents. Call us today on 1300 544 755 or visit our membership page.
Frequently Asked Questions
Do I need to provide my yoga instructor with an employment contract?
Yes. An employment contract will serve to protect your business interests and reduce unnecessary risks. In addition, it will create clear obligations and expectations for your instructors and other staff and ensure that they best represent your business.
Can I stop my instructor from working with a competitor? 
Potentially. However, the yoga industry may have some practical difficulties as many instructors operate as contractors or teach at multiple studios. An employment contract can cover this issue, but it is best to speak to an employment lawyer. They can assist in weighing up whether this will be beneficial or negatively impact your employment relationship.
Was this article helpful?
Thanks!
We appreciate your feedback – your submission has been successfully received.
About LegalVision: LegalVision is a commercial law firm that provides businesses with affordable and ongoing legal assistance through our industry-first membership.
By becoming a member, you'll have an experienced legal team ready to answer your questions, draft and review your contracts, and resolve your disputes. All the legal assistance your business needs, for a low monthly fee.
Need Legal Help? Submit an Enquiry
If you would like to get in touch with our team and learn more about how our membership can help your business, fill out the form below.