Table of Contents
If you are selling apparel via an e-commerce website, there are legal documents you will need to ensure your business is protected and to reduce any misunderstandings between you and your customers. Terms and conditions are an essential part of running an online apparel store. This article will highlight some of the key clauses that you should include in your terms and conditions for your online apparel store.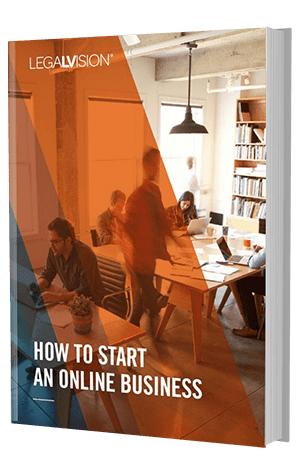 The Ultimate Guide to Starting an Online Business
It's now easier than ever to start a business online. But growing and sustaining an online business requires a great deal of attention and planning.
This How to Start an Online Business Manual covers all the essential topics you need to know about starting your online business.
The publication also includes eight case studies featuring leading Australian businesses and online influencers.
Download Now
What Are Terms and Conditions?
Terms and conditions are a legally binding agreement between you and your customers. Customers should read and accept these terms and conditions before making a purchase on your website. At checkout, most online businesses will have a separate 'checkbox' that allows customers to accept or reject the terms and conditions. At this step, you can include a hyperlink to your terms and conditions.
Your terms and conditions should set out the rights and obligations of both parties including:
what customers can expect from your apparel;

how the delivery process will work;

what the return and exchange policies are; and

what they can expect in case something is to go wrong.
What Clauses Should You Include in Your Terms and Conditions for Your Online Store?
Payment
Your terms and conditions for your online store should include a clause setting out payment details and how your customer can make payment for the apparel. It should also state:
what payment methods you take;

that your customer agrees to pay the advertised price, and any additional charges such as GST; and

what currency the payment will be.
Delivery and Timing
Delivery and timing of delivery is a significant area of concern for e-commerce stores. Often customer disputes can arise if a customer expects a delivery at a certain time and does not receive it. Some important points you should include in your delivery clause are:
where you are providing delivery (for example, whether it is available only in Australia or also overseas)

;

whether or not you will charge for delivery (e.g. whether you want to provide free delivery only for orders above a certain amount);

an estimated time frame for delivery, most likely with different guidelines depending on how far away the customer is from where you ship your apparel; and

whether there is protection for any loss, delay or damage caused if using a third party delivery company.
Returns and Exchanges
The Australian Consumer Law (ACL) sets out the different consumer guarantees that your customers are entitled to. For example, your customers have the right to ask for a refund, repair or replacement if your product does not meet these guarantees. An important thing to note is that you cannot contract out of these consumer guarantees, so your terms and conditions must comply with the ACL.
Some of the ACL guarantees include that your product must:
be of acceptable quality;

match the descriptions made in your advertising; and

meet any impressions you have made on their performance, condition and quality.
Additionally, your terms and conditions should state how and when a customer may return, refund or exchange any products they purchase from you.
Change of Mind
Under the ACL there is no right for a customer to return a product just because they have changed their mind. Whether you offer change-of-mind returns or not is up to you. However, it is essential to make this extremely clear in your terms and conditions.
Warranties
Outside of the mandatory warranties and guarantees under the ACL, you may also wish to provide further warranties to your customers. If you are offering additional warranties you must have specific wording in your terms and conditions that informs your customers of these rights. It should detail:
what your warranty covers;

how long the warranty is for; and

if needed, what the customer needs to do to claim the warranty.
Disputes or Complaints
Your terms and conditions should have a clause detailing how you will handle disputes and what a customer is to do if they wish to make a complaint. This will ensure that you can resolve any issues as quickly and as smoothly as possible.
Continue reading this article below the form
Need legal advice?
Call 1300 544 755 for urgent assistance.
Otherwise, complete this form and we will contact you within one business day.
Other Legal Documents Your Online Apparel Store Needs
Website Terms of Use
A website terms of use will set out the rules for all visitors using your website, even if they do not purchase anything. The website terms of use will include:
information on how a customer can use your site; and

a clause to protect your website material.
Privacy Policy
A privacy policy is a document that functions as a guide on how you collect and manage personal information. Personal information is any information that could identify someone, whether or not it is true. Under Australian privacy law, some businesses are required to have a privacy policy. However, this is standard practice even if your business is not legally required to have one. This way, anyone who wants to know about your privacy management practices can easily read about them in your privacy policy. In addition, you should make your privacy policy known at any time that you collect personal information.
Key Takeaways
Your terms and conditions is a vital legal document that clearly sets out the arrangement between your online business and your customers. This document reduces the possibility of disputes and customer complaints arising. Therefore, it is important to get the drafting right. If you have any questions or need help with drafting your online terms and conditions for your apparel business, contact LegalVision's contract lawyers on 1300 544 755 or fill out the form on this page.
Frequently Asked Questions
Do I need a terms and conditions?
It is best that you have one as it provides certainty of customer rights and can help you to limit your liability. This will reduce the possibility of disputes arising with your customers.
What other legal documents do I need?
You should also have a website terms of use as well as a privacy policy.
Was this article helpful?
Thanks!
We appreciate your feedback – your submission has been successfully received.