Table of Contents
Music affects the tone and mood of a film. Combined with cinematography, the music can perfectly capture a moment, a story, an emotional rollercoaster ride.
To use music in a film or movie, you must first acquire a licence from the owner (typically, a record label), usually at a cost. If you use music in a film or movie without a licence, you'll likely encounter correspondence from a legal team restricting how you can use the music or where you can show your film. In most circumstances, movie soundtracks demand a significant proportion of the film production budget.
But it's possible to use some of the most recognisable, technically perfect musical masterpieces in your film, for free.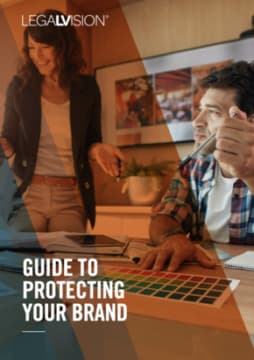 Guide to Protecting Your Brand
Your business' brand represents your values, identity and reputation. Learn how to create a successful brand and protect it.
Download Now
Copyright
Copyright offers legal protection to creators or authors for the expression of ideas and automatically attaches to the work you create. For instance, this article receives copyright protection automatically. Copyright protection lasts for the life of the author of the musical work and expires 70 years after the author's death. To use music in a film, you must obtain permission from the copyright owner. Permission is in the form of a licence, which states how you can use the music, for how long and for what cost.
Master Composers
Beethoven, Debussy and Mozart are some of the greatest composers and artists to have ever lived. As most great, classical composers haven't been around for over 70 years, their works and music are no longer protected by copyright. Filmmakers that are strapped for cash can use these classical tracks for free to enhance their production.
The effect music can have on a low budget film is evident in the finished product. Featuring one of the most recognisable pieces of music playing during the introduction to a film is sure to engage your audience. However, this does not mean that you can use any of Mozart's compositions you stumble across on YouTube. While the copyright has expired in the music, a recorded piece of music has many layers of copyright protection, including:
the music and composition;

the lyrics; and

the recording.
Continue reading this article below the form
Need legal advice?
Call 1300 544 755 for urgent assistance.
Otherwise, complete this form and we will contact you within one business day.
How Can You Use Music For Free?
Your primary barrier to accessing free music will be finding a recording of the music which you can use for free. The copyright in the music and melody may have expired, but if an artist creates a new recording of the song, they will receive copyright protection for their recording. For example, if the Melbourne Symphony orchestra records a piece by Debussy, they own that recording and have copyright protection.
So, you can use music in your film for free if you learn and record yourself playing Clair de Lune. In this case, you are the author and owner of the material and can use it in your film for free.
Paying For Music
If you choose to use more contemporary songs, you will most likely need a synchronisation agreement and/or a licence agreement. The agreement will be between the production company (or producer) and a record label. Acquiring permission from a record label to use music in your film does not come without a cost.
Record companies will likely demand payment for using any a copyright protected recording. Failure to pay may result in recording companies choosing to pursue the matter through litigation — something best to steer clear from. To build sustainable relationships with music partners, you should speak with a contract lawyer to help navigate the process.
Key Takeaways
Music is an integral part to every film. It is necessary to carefully consider the music you are planning to use in your film. You should not rush musical considerations or leave them to the last-minute as you may end up with a poor attempt of Moonlight Sonata recorded on your phone. A great idea for early career filmmakers is to source music from local musicians. They are generally easy to get in contact with and willing to collaborate at an affordable rate.
If you want to use music in your film, you will need to obtain permission from the copyright owner first. But if you can source music where the copyright has expired, you can potentially use it for free.
If you have any questions about copyright or using the law to help with the success of your film, contact LegalVision's entertainment law team on 1300 544 755.
Was this article helpful?
Thanks!
We appreciate your feedback – your submission has been successfully received.