7 FAQs About Short-Term Leases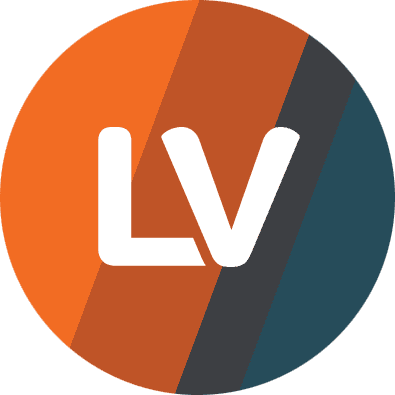 Updated on April 12, 2017
Reading time: 7 minutes
Here at LegalVision, our clients frequently ask us questions about their commercial lease. We've answered the most common, putting short-term leases under the microscope.
What Is a Short Lease Term and Should You Register It?
A retail or commercial lease is like a contract between the landlord ( also called lessor) and a tenant ( also called lessee) to rent a property. Leases typically run for terms anywhere between 12 months to 25 years. A short-term lease runs for less than three years.
Whether you must register the lease depends on the legislation in your state. In New South Wales, a landlord must register a lease that exceeds three years for the tenant to have an enforceable legal interest in the land. Although parties can register a lease for a term of three years or less (including an option period), it's not compulsory.
Queensland has a similar regime to NSW. However, registration in other jurisdictions such as Victoria is voluntary.
The main benefit of registration is indefeasibility of title.
What is Indefeasibility of Title?
Indefeasibility of title grants the registered proprietor (e.g. the landlord) immunity from another person filing a competing claim against them.
This means that the registered lease will be recorded on the landlord's certificate of title to show that the tenant has an interest in the land. Once registered, the lease appears on the certificate of title.
What is a Certificate of Title?
A certificate of title certifies that the person named has title to the land described in the certificate.
Registration is important in protecting the tenant's rights under the lease. If the landlord sells the property, the purchaser will see that a lease encumbers (i.e. restricts) the title. The purchaser then knows not to act in any way that will affect the tenant's rights, such as demolishing the building or leasing the premises to someone else.
On the other hand, an unregistered lease will not be recorded on the title if the landlord sells the property and the new owner may choose not to honour the lease. In some states, however, automatic indefeasibility exists for a short-term lease. The purpose of this exception is to save short-term tenants the cost of registration while providing them with security.
What Are The Benefits Of a Short Lease Term?
The length of the lease will depend on the parties' needs. Sometimes, a longer lease provides security of occupation and stability for both the landlord and tenant.
Companies, however, have begun embracing open plan offices and co-working spaces to increase collaboration and reduce costs. For startups and pop-up shops, a lease term of 3 or more years (or even one year, in many cases) is far too long. Such businesses value a short-term rental strategy that allows them to scale up, relocate or reposition themselves depending on their financial situation at the end of a short-term lease.
What's the Difference Between a Lease and Occupation Licence?
When considering whether a lease is appropriate, it is important to consider whether the landlord will give the tenant exclusive occupation of the property and can exclude others. If this is the case, the tenant will require a lease to enforce a proprietary right. A lease will also offer the tenant protections under the various state-based property law acts and retail leasing legislation.
On the other hand, a licence only provides a contractual right to occupy the premises. Note that a licence to occupy will generally only provide rights to a part of the premises. In some cases, for example, where a pop-up shop only needs a short-term lease arrangement, a licence agreement may better suit the needs of the parties. You can read more about the differences in our article, 'Lease or Licence – What's the Difference?'
Why Do Some Retail Leases Require Minimum Terms?
Retail leases are a specific type of commercial lease. Usually, retail leases operate when tenants intend to run a retail business and are leasing space in a shopping centre, arcade, shopping strip or areas of retail trade.
In all states, except for Queensland, retail tenants have the right to a minimum five-year lease term. Five-year lease terms provide tenants running traditional retail businesses with security that allows them to recoup their full investment in their retail business. Tenants can avoid costly and time-consuming lease renegotiations that can interfere with running their business while also making it easier to sell their business. Selling a business is easier when buyers know that its place of operation is stable, ongoing and secure.
Note that in some states, such as NSW, the tenant can choose to enter into a shorter lease, but their lawyer must produce a certificate under the relevant retail legislation. This is referred to as a certificate under section 16 of the Retail Leases Act 1994 (NSW).
Do I Need a Lease to Share a Desk in an Office?
Co-working spaces and arrangements are a growing trend. For remote workers, freelancers and entrepreneurs, these spaces encourage collaboration (and an occasional prompt to change out of their pyjamas!). It's unlikely a formal lease agreement will be required to use a shared desk in an office (also known as hot-desking).
Most co-working contracts come in the form of a licence agreement. Users are provided with a licence to use the space, along with its attendant services and amenities, on a set of terms and conditions that the parties have mutually agreed upon.
As set out in FAQ 3, licensees have comparatively limited rights and protections to tenants, but they also have greater flexibility. This can be an attractive factor for those looking to hot desk in a co-working space. For instance, licensees generally don't have to provide as much notice when they wish to leave the space, particularly if it is occupied on a casual basis.
What Happens if I Stay Longer than the Term Stated in the Lease?
If you intend to stay at premises after the initial term of the lease or an option period has expired, you should discuss this with the landlord.
Generally speaking, if a tenant continues to occupy the premises at the end of an agreed term, the lease will continue on a periodic basis (unless parties enter into another agreement or engage in negotiation). This is described as 'holding over' or 'overholding' under the lease.
While it will vary from lease to lease, as a general rule of thumb, periodic tenancies operate on a month-to-month basis. However, this depends on the lease in question. Some periodic tenancies can be for longer or shorter periods (weekly, quarterly or even yearly).
Can I Extend the Term of my Short-Term Lease?
If your landlord agrees, you can extend the term of your short-term lease. Often, lease agreements will include options to renew the tenancy for a specified term (e.g., 6 months or 1 year). Renewal options allow you the flexibility to continue to lease out the premises or to relocate, depending on your needs after the expiry of the initial term. The terms of renewed leases are generally identical to the terms of the initial lease, but may be accompanied by a rental increase subject to market review. If there is no option you can either hold over on a periodic tenancy or negotiate a new term.
***
If you have any other questions or need advice on your short-term lease, get in touch with our specialist commercial leasing lawyers on 1300 44 755.
Was this article helpful?
Thanks!
We appreciate your feedback – your submission has been successfully received.
About LegalVision: LegalVision is a commercial law firm that provides businesses with affordable and ongoing legal assistance through our industry-first membership.
By becoming a member, you'll have an experienced legal team ready to answer your questions, draft and review your contracts, and resolve your disputes. All the legal assistance your business needs, for a low monthly fee.
Need Legal Help? Submit an Enquiry
If you would like to get in touch with our team and learn more about how our membership can help your business, fill out the form below.
Read other articles by Vee
<!-/- Related Articles - Item -/->