Table of Contents
When parties enter a confidentiality agreement, also known as a non-disclosure agreement (NDA), they agree to keep specific information secret. A confidentiality agreement is legally binding and often used to protect trade secrets and sensitive business information. It is a good idea to use confidentiality agreements to ensure other people do not release your ideas and trade secrets to the public. If another party breaches your confidentiality agreement, you can take steps accordingly. This article explains how you can enforce a confidentiality agreement if the other party breaches, or threatens to breach it.
Valid Confidentiality Agreement
Before you can consider whether there has been a breach of your confidentiality, you must first determine whether there is a valid confidentiality agreement. To be enforceable, your agreement needs to meet the requirements of a legally binding contract. There must be:
an offer and acceptance;

valid consideration; and

an intention to create legal relations.
Furthermore, as a confidentiality agreement, you must set out:
t

he information you are seeking to protect;

the obligations each party has in respect of that information; and

how long those obligations last.
Additionally, you must validly sign and execute the documents. This will depend on the corporate structure of the parties.
Establishing Breach: Anticipatory or Actual Breach
Once you establish a valid confidentiality agreement, you need to consider whether the other party has or is likely to breach it. The latter is called an anticipatory breach. For example, if a party threatens to reveal your confidential information, this may constitute an anticipatory breach. Here, they technically have not done anything wrong yet. However, you may not wish to wait for them to do so before taking action, as once your confidential information has been leaked, it can be difficult to stop the breach.
An actual breach, as the name suggests, refers to a situation where a party actually breaches the confidentiality agreement. For example, sharing your confidential information protected by the agreement with an unauthorised third person.
Remedies
Once you establish an actual or anticipatory breach of your confidentiality agreement, you must consider the remedies available. The remedies a court will award will depend on the type of breach. There are typically two types of remedies which are most commonly available.
An injunction is a court order requiring a party to refrain from doing something. Typically, a court may order an injunction where it believes that monetary damages will not "cure" the wrong. An injunction may be particularly important in the case of an anticipatory breach. As the other party has not yet disclosed your confidential information, the best solution would be to receive a court order stopping them from doing so. Thereby, you can protect your confidential information from unauthorised disclosure.
Alternatively, the court may consider awarding damages where you can prove that you suffered a loss due to the other party's breach. Damages are monetary compensation for the loss you suffer.
For example, an injunction is unlikely to right that wrong if your confidential information has already been leaked and becomes public knowledge. Although the other party to the confidentiality agreement is barred from further disclosing that information, once it is in the public domain, nothing stops third parties from circulating that information.
As such, a court will often award damages in the case of an actual breach, where you have sustained loss or harm due to the breach.
Resolving the Matter Outside of Court
It is always a good idea to resolve the matter outside of court. This will save you both time and money, which are valuable commodities for small and medium businesses. When resolving the matter outside of court, you should start by writing a formal letter to the other party informing them that you are taking the matter seriously. Your letter should set out:
the parameters of your confidentiality agreement and how you allege they are in breach;

the damages you have suffered; and

what your demands are.
Your demands can be monetary compensation where an actual breach has occurred. Alternatively, if the party has only threatened to breach confidentiality, you can ask them to refrain from disclosing information. You should also notify the party of your next steps if you cannot resolve the matter with them. If you are unsuccessful in resolving the matter outside of court, it is at your discretion to commence court proceedings. However, you should receive legal advice before deciding to do so.
Equitable Duty of Confidence
Where you do not have a valid confidentiality agreement in place, you may be able to rely on the equitable duty of confidence to receive some compensation for the harm you have suffered as a result of another party sharing your confidential information. This situation arises where you have shared sensitive information on the understanding that the information is being shared in strict confidence, or where the other party ought reasonably to have realised the information was confidential. To receive damages under equity, you must prove that:
the information has a "quality of confidence";

the information was communicated in circumstances importing an obligation of confidence;

there was an unauthorised actual or threatened use of the confidential information; and

the information was used to your detriment, resulting in you suffering damages.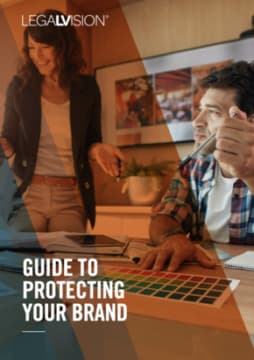 Guide to Protecting Your Brand
Your business' brand represents your values, identity and reputation. Learn how to create a successful brand and protect it.
Download Now
Key Takeaways
Confidentiality agreements are widely used to prevent people from leaking sensitive information. If someone has breached or is threatening to breach, your confidentiality agreement, you should first try to resolve the matter outside of court. This will avoid both the cost and time spent in court. If that is unsuccessful, you may commence proceedings for contractual breach, but you should discuss the value of taking the matter to court with your lawyer before deciding to do so. Where you do not have a confidentiality agreement in place, but your confidential information has been leaked, you may find some relief in equity.
If you need help enforcing a confidentiality agreement, our experienced contract lawyers can assist as part of our LegalVision membership. For a low monthly fee, you will have unlimited access to lawyers to answer your questions and draft and review your documents. Call us today on 1300 544 755 or visit our membership page.
Frequently Asked Questions
What is a confidentiality agreement?
A confidentiality agreement sets out the terms on which parties will share confidential or commercially sensitive information.
How do I enforce a confidentiality agreement?
To enforce a confidentiality agreement, you will first need to establish that there is a valid agreement in place. You will then need to determine whether the breach is anticipatory or whether there has been an actual breach. You may wish to resolve the matter outside of court, by writing to the other side, setting out your concerns, or by seeking an order from the court for an injunction or damages.
Was this article helpful?
Thanks!
We appreciate your feedback – your submission has been successfully received.