What Can I Do if My Employee Is Taking Too Many Sick Days?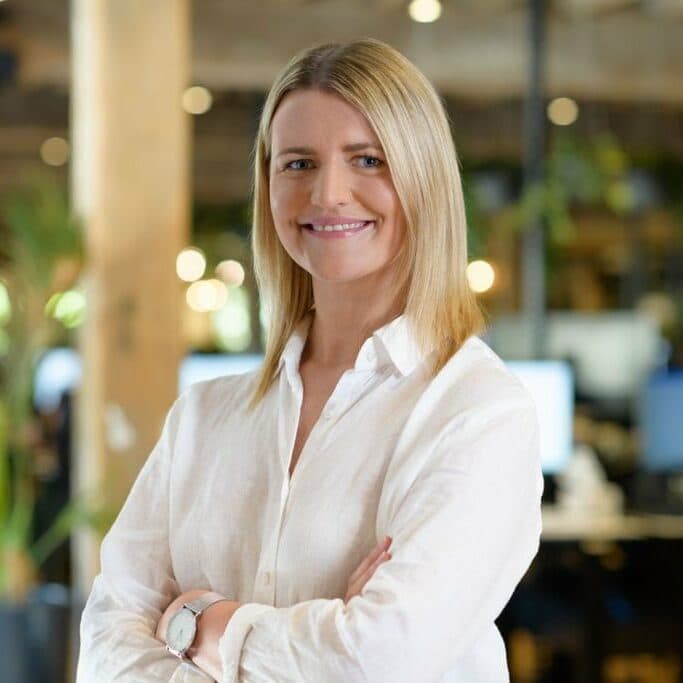 Updated on October 27, 2021
Reading time: 5 minutes
Has one of your workers been taking too many sick days? Absent employees can cost your business money and affect your overall productivity. However, imposing disciplinary action on an employee for taking sick days can get you in trouble as an employer. This article details suggested strategies and associated risks of dealing with employees absent from work due to illness or injury.
1. Know Your Obligations
All full-time employees (except casuals) are entitled to a minimum of ten days paid personal/carer's leave per year. Your employees can use this leave when:
they do not feel fit to work due to a personal illness or injury;

providing care or support to a member of their immediate family; or

a member of their household requires care and support.
In addition, all employees are entitled to two days unpaid leave for each occasion to look after sick family members. This includes casual employees.
2. Set a Clear Policy
Have a clear workplace policy in place that details the appropriate use of personal/carer's leave. For example, you may have specific notification requirements when an employee is absent from work due to illness. Alternatively, you may require an employee to provide appropriate evidence setting out the reason for their absence. This evidence can be in the form of a medical certificate or statutory declaration.
If your employee does not provide you with a doctor's certificate, you may not have to pay them for their sick day.
3. Talk to Your Employee
If an employee is taking several sick days, sit down and have an informal chat with them. Try and work out whether there is an underlying issue that you should note or that you can help with. For example, do they have a medical problem that your business needs to address? If so, what is their current diagnosis? What can the business do to support them to get back on their feet?
You can also use this opportunity to clarify why it is important for the employee to be at work on certain days to meet your business' operational requirements. Depending on the circumstances and outcome of this meeting, you might offer flexible work arrangements or a leave of absence. 
In addition, if you find that you are consistently having trouble meeting your operational requirements, you may wish to look into hiring more staff. Sometimes, one of your employees may take more sick days than usual and place strain on your business. However, if you want to retain them as an employee in the longterm while taking into account their health needs, you can hire more staff to pick up the slack while they recover. This will also ease the burden across your other employees.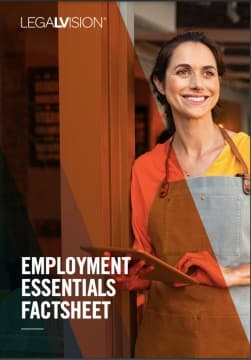 Employment Essentials Factsheet
As an employer, understand your essential employment obligations with this free LegalVision factsheet.
Download Now
4. Dismissal
Dismissing an employee who has been absent from work due to a prolonged illness or injury is not a simple matter. Before considering the process concerning a dismissal, you need to be aware of the protections that exist for employees, plus relevant national employment standards. Likewise, make a note of the risks to you as an employer.
There are protections in place for employees who receive dismissal on the grounds of illness, injury or disability. Such protections are within legislation such as the Fair Work Act 2009, state and federal discrimination legislation, and workers compensation legislation. Therefore, it is crucial that you get advice on whether you are in a position to dismiss your employee on the grounds of incapacity.
The Fair Work Act
Under the Fair Work Act 2009, employers are prohibited from dismissing an employee due to a temporary absence from work due to illness or injury. An absence is no longer temporary where the employee's absence exceeds three months of unpaid absence. This is also the case where the total unpaid absence within a 12 month period exceeds three months. In addition, you must not take adverse action against an employee due to a disability.
Other protections
Anti-discrimination and disability discrimination legislation also makes it unlawful for you to discriminate against an employee based on any disabilities. This includes circumstances where you terminate an employee from your business.
In addition, state and territory workers compensation legislation can also prohibit employers from dismissing an employee within a specific period of time from when an employee incurs a workplace injury. For example, in New South Wales, it is an offence for an employer to dismiss an injured employee within six months of incapacity. In Queensland, this prohibition extends to 12 months.
Key Takeaways
Generally, an inability to perform the inherent employment requirements may provide a valid reason for dismissal. However, several risks are involved where your employee has been absent from work on personal leave or carer's leave. If you are an employer and need legal advice and assistance regarding the correct leave entitlement for your employees, contact LegalVision's employment lawyers on 1300 544 755 or fill out the form on this page.
Frequently Asked Questions
How much paid sick leave must employees receive?
All full-time employees (except casuals) must receive ten days paid personal/carer's leave per year. In addition, all employees (including casuals) must receive two days unpaid leave for each occasion to look after sick family members.
Are casuals entitled to sick leave?
No. Casuals are only entitled to two days unpaid leave for each occasion to look after sick family members.
Was this article helpful?
Thanks!
We appreciate your feedback – your submission has been successfully received.
About LegalVision: LegalVision is a commercial law firm that provides businesses with affordable and ongoing legal assistance through our industry-first membership.
By becoming a member, you'll have an experienced legal team ready to answer your questions, draft and review your contracts, and resolve your disputes. All the legal assistance your business needs, for a low monthly fee.
Read other articles by Sophie
<!-/- Related Articles - Item -/->