Benefits of Working With A Lawyer to Draft Your Non-Disclosure Agreements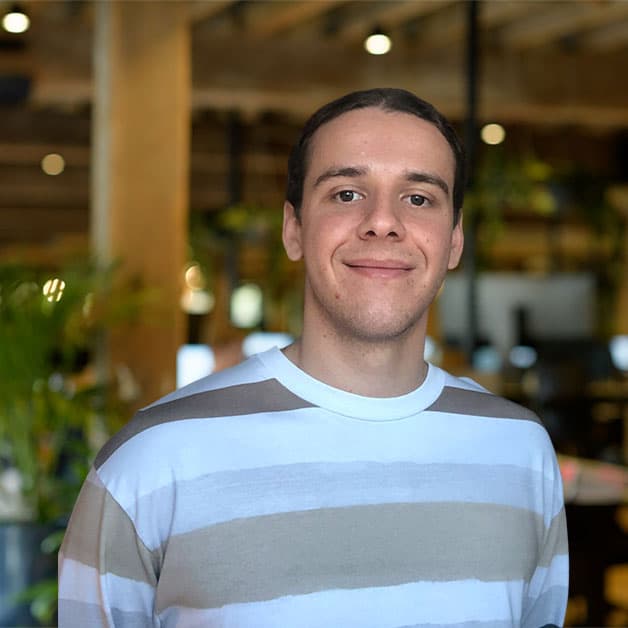 Updated on December 21, 2021
Reading time: 6 minutes
For any legal contract, the devil is often in the details. For example, when you draft non-disclosure agreements, you must include terms that adequately protect your business' confidential information. Without proper consideration of the terms in your non-disclosure agreement (NDA), you run the risk of losing your business' competitive edge. Furthermore, it is crucial for valuable assets like your business' trade secrets. To avoid this, a lawyer can help you:
consider whether your business will benefit from an NDA;

identify potential loopholes in your NDA template (if you have any); and

clarify the consequence of breaching the agreement.
Ultimately, the benefits of working with a lawyer to draft your NDA can far outweigh the risks associated with an inadequate NDA.
What Is an NDA?
Put simply, an NDA is an agreement generally made between two parties and, on occasion, can involve more parties. This legally binding agreement prevents one or both parties from leaking commercially sensitive information to others. For example, in the instance where a party breaches the agreement, you may have contractual remedies available to you to compensate your business for any loss as a consequence of the breach. In commercial practice, businesses can use NDAs in a variety of contexts, such as in preliminary discussions between businesses before entering into a formal arrangement.
For example, if your tech startup chooses potential investors for an innovative project, you would likely use an NDA to ensure that the investors are obligated not to leak commercially sensitive information during the exchange. 
In this sense, an NDA can be essential to maintaining your business' competitive edge, both when engaging with businesses externally and managing staff members within your business internally.
1. Consider Whether an NDA Will Suit Your Commercial Arrangement
Every business venture is different. Therefore, your NDA should reflect the specific commercial arrangement you have in place. For example, suppose multiple parties engage with your business' trade secrets at different times during the venture. In that case, you will have to consider whether you should draft multiple NDAs to suit the specific arrangement or use one NDA that applies to all the parties receiving your business' trade secrets.
Whether your NDA is one way or mutually binding depends on your commercial arrangement. For example, if only one party will be disclosing confidential information, you will require a one-way NDA. On the other hand, if both parties are disclosing information, a two-way NDA or a mutual NDA would be necessary.
Lastly, you should consider that NDAs require both parties to be willing to be bound by the agreement. For instance, potential investors for your startup who routinely discuss multiple investment opportunities may be apprehensive about signing an NDA. As a result, you may have to renegotiate the terms of the agreement.
Ultimately, a lawyer can help you assess whether an NDA would be useful for your commercial arrangement. They can provide you with clear advice that keeps your business' best interests in mind whilst also considering any broader implications that might affect the terms of your business' NDA.
Buying a Business: Guide to Negotiating Terms
Know which key terms to negotiate when buying a business to protect your interests and gain a favourable outcome.
Download Now
2. Identifying Loopholes in Your Agreement
An NDA should clearly set out your obligations in your specific commercial arrangement. If there are any loopholes or inconsistencies, this could lead to leaks of confidential information.
To avoid this, a lawyer can help you clearly draft the terms of your NDA. An NDA will typically outline:
what information is confidential;

a party's obligations to notify the other party if there has been a breach of confidentiality, such as when a party may have disclosed or misplaced the information or used it in an unauthorised manner;

the duration of the confidentiality period;

consequences for breaching the agreement; and

a dispute resolution clause in the instance where a dispute arises.
By outlining the scope of your NDA in clear terms, this should minimise any ambiguity in the commercial arrangement and help both parties remain on the same page.
3. Consideration
To be legally enforceable, your NDA requires consideration. Put simply, consideration refers to the 'price' paid by one party in exchange for a promise made by the other party. For example, in an employer-employee context, your offer of employment will be consideration for the employee keeping commercially sensitive information confidential. 
When working with a lawyer to draft your NDA, they can provide you with further clarity on the issue of consideration. Namely, a lawyer can advise you on whether the consideration you will provide is likely sufficient within your commercial context. In this way, you can ensure that your NDA is enforceable in the instance where a breach might arise. 
4. Consequences of Breaching an NDA
An NDA does not provide you with a fool-proof method for protecting your confidential information. After all, parties can breach the agreement. However, a clause in your NDA should clarify the consequences of breaching the agreement.
Typically, the consequences for breaching an NDA include:
monetary damages, where the party who breaches the agreement must pay you an agreed amount of damages; 

litigation; and

equitable remedies like an injunction, which can prevent the other party from leaking further information, or specific performance, where a court orders a party to perform a specific act. 
Ultimately, a lawyer will have the foresight to consider what actions you can take if someone breaches your NDA. This can be critical to your commercial arrangement in the instance where things go pear-shaped.
Key Takeaways
An NDA can help prevent others from leaking your business' commercially sensitive information. By retaining a lawyer to draft your NDA, you can ensure:
that the NDA is tailored to your commercial arrangement;

any potential loopholes in your agreement are identified and resolved; and

the consequences for breaching the NDA are clear. 
If you need help with drafting a contract, our experienced commercial contract lawyers can assist as part of our LegalVision membership. For a low monthly fee, you will have unlimited access to lawyers to answer your questions and draft and review your documents. Call us today on 1300 544 755 or visit our membership page.
Frequently Asked Questions
What is a unilateral NDA?
A unilateral NDA is where only one party agrees to protect the other party's confidential information that they receive. Under a unilateral NDA, confidential information is usually only passed 'one-way' from one party to another. This differs from a mutual NDA where both parties exchange important information mutually. 
Can an NDA protect my trade secrets?
Trade secrets must remain confidential in order to retain their status as intellectual property. For this reason, an NDA can help protect your trade secret by preventing it from entering the public domain. 
Was this article helpful?
Thanks!
We appreciate your feedback – your submission has been successfully received.
About LegalVision: LegalVision is a commercial law firm that provides businesses with affordable and ongoing legal assistance through our industry-first membership.
By becoming a member, you'll have an experienced legal team ready to answer your questions, draft and review your contracts, and resolve your disputes. All the legal assistance your business needs, for a low monthly fee.
Need Legal Help? Submit an Enquiry
If you would like to get in touch with our team and learn more about how our membership can help your business, fill out the form below.
Read other articles by George
<!-/- Related Articles - Item -/->