5 Steps To Protect Your App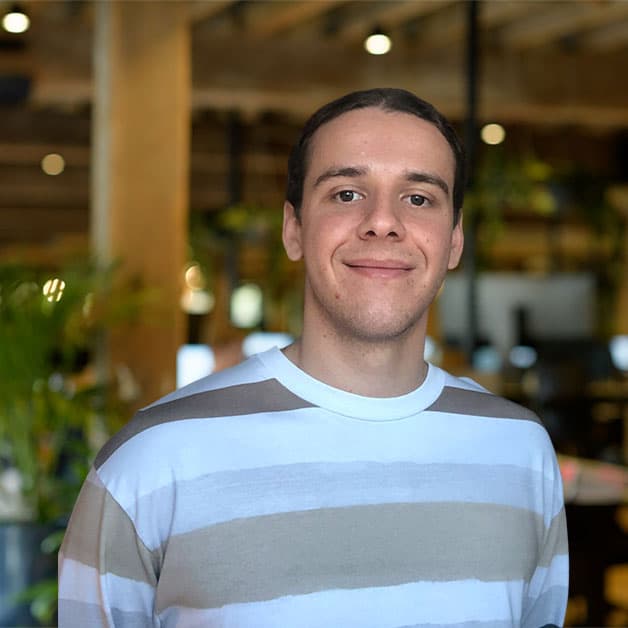 Updated on August 6, 2021
Reading time: 6 minutes
Given the time and effort it takes to develop an app, you should consider taking measures to protect your app from being misappropriated by others. As an app developer, there are different forms of intellectual property available to you, which each serve different purposes. Although there is no standardised checklist to follow when protecting your app, this article outlines some general steps you can take to protect your app and adapt to your individual circumstances. 
1. Automatic Legal Protection 
Many app developers are unaware that copyright law already protects their app. Unlike patents and trade marks, copyright does not have to be registered with IP Australia. In Australia, copyright protection automatically applies to literary, dramatic, musical and artistic works upon their creation. This means copyright owners can prevent others from copying their work without their permission. 
Under the Copyright Act, copyright protects apps under literary works, an app being a recognised form of computer software. To ensure that your app enjoys automatic copyright protection, the app must be:
original;

created as a result of a person's skill and effort; and

in material form, meaning that the app is already in existence and not just an idea for an app. 
In this sense, copyright protects the expression of creative ideas. For example, copyright can protect the images used in your gaming app or the script upon which you based a game. 
However, copyright alone does not:
prevent others from using information about the app to develop their own; 

protect the function of your app; or

protect the name, logo or slogan of your app. 
These protections and preventions can be achieved through other forms of intellectual property, as listed below. 
2. Clarifying Copyright Ownership 
Whoever owns the copyright in the app gains the right to prevent others from copying their app without their permission. Since apps are usually developed by a team, you must clearly define copyright ownership from the outset. 
You can use an App Developers Agreement (ADA) to set out the rights and obligations of each person involved in developing an app. Whilst an ADA will typically include timelines, payments and confidentiality agreements, it can also specify copyright ownership. Generally, the creator of a work is the copyright owner. However, copyright ownership can be held by the:
client if they have commissioned the app; or

employer if you have developed the app during the course of employment. 
You must be aware of who owns the copyright in an app, as this will ultimately determine who has the right to prevent others from copying their app. 
3. Contractual Protection 
Since automatic copyright protection alone cannot prevent others from coming up with their own app, you can use non-disclosure agreements (NDAs) to ensure that other developers or employees do not misuse certain information about the app. In the instance where somebody leaks information, you have contractual remedies available to you for any loss suffered due to the leaked information. 
Non-compete clauses are also fairly common in ADAs. Put simply, a non-compete clause prevents one person from entering a similar profession in competition against the other person. In the context of app development, one company would likely include a non-compete clause in its employment contract to ensure that its employees do not decide to work for another developer. Like an NDA, a breach of a non-compete clause will entitle you to contractual remedies in the instance where you have suffered a loss as a result of the employee's breach. 
4. Apply for a Patent
Whilst copyright cannot protect the function of your app, a registered patent can. A patent is a type of intellectual property that gives its owner a legally enforceable right to exclude others from making, using or selling their innovative device or process. A patent can protect a wide range of inventions, including computer software, for up to 20 years.  
You must apply for a registered patent with IP Australia. To satisfy the requirements of patent registry, your app must generally be:
more than an idea, meaning it cannot be a mere concept for an app; and

new, meaning it is useful and must not have been seen in the industry before. 
Your app must also have patentable subject matter. This means that generally, your patent must be able to protect a technical aspect of your app, such as the server-based processing system or the methods used for processing user information. Since the patent application process can quickly become complex, it would be wise to seek the advice of a lawyer with expertise in patent law.
5. Use Trade Marks
You can protect the unique features of your app which make it unique and recognisable to the public with a trade mark. Trade marks registered with IP Australia provide owners with the exclusive right to use, licence and sell their trade mark to other people. In the context of app development, trade marks can protect an app's:
name;

title;

logo; or

slogan.
For example, Instagram LLC owns the trade mark of their colourful camera logo, the title 'Instagram', and the cursive font used in the title. 
By registering a trade mark for these features of your app, you can prevent others from using your trade marks without your permission. When someone uses a similar or identical trade mark concerning a similar app, they are likely committing trade mark infringement. As a result of your exclusive rights as a trade mark owner, you have legal remedies available to you to stop them from further engaging in the infringing conduct. 
Key Takeaways 
There are numerous steps you can take to protect your app. Whilst copyright automatically protects some of your app's features, you must be aware of who owns the copyright in the app. You can take further measures in contract to ensure that employees and other developers do not misuse information gained in the app's development. You can also apply for a patent and trade marks to protect the function of your app and its identifiable features, respectively. If you need help with protecting your app, contact LegalVision's experienced IP lawyers on 1300 544 755 or complete the form on this page. 
Frequently Asked Questions
What is the difference between a standard and an innovative patent?
Innovative patents protected inventions that did not meet the requirements of a standard patent. However, from 25 August 2021, the Australian Government will begin phasing out innovative patents.
How long does copyright protection last?
Copyright protection depends on the type of creative work it protects and whether the creator is known. Generally, a literary work that includes computer programs has 70 years of protection, in addition to the creator's lifetime.
Was this article helpful?
Thanks!
We appreciate your feedback – your submission has been successfully received.
About LegalVision: LegalVision is a commercial law firm that provides businesses with affordable and ongoing legal assistance through our industry-first membership.
By becoming a member, you'll have an experienced legal team ready to answer your questions, draft and review your contracts, and resolve your disputes. All the legal assistance your business needs, for a low monthly fee.
Need Legal Help? Submit an Enquiry
If you would like to get in touch with our team and learn more about how our membership can help your business, fill out the form below.
Read other articles by George
<!-/- Related Articles - Item -/->