Table of Contents
As a business owner, it is integral that you read your contracts clearly. Ensuring all parts are clearly and correctly worded ensures your contract is legally enforceable. Contracts can be long and specific documents, making them difficult to sit down and read. One such clause you might find in your business contract is a counterparts clause. This article will explore counterparts clauses and how they affect your contracts.
Boilerplate Clauses
A counterparts clause is usually included in a contract under the "General" or "Miscellaneous" section of a business contract. They are commonly referred to as "boilerplate" clauses. These boilerplate clauses address several elements, including:
whether parties can sever any parts of the contract;
what the governing law of the agreement is;
how the parties can resolve disputes;
force majeure events; and
how parties will notify each other of information where relevant.
Though boilerplate clauses are general and use standardised language, they contain important information about the agreed business relationship between contracting parties. Therefore, you must not overlook them.
What is a Counterparts Clause?
A counterparts clause is part of the boilerplate clause in your contract. It addresses the scenario where parties will sign separate copies of the same document if they cannot simultaneously be in the same place. Here, it aims to ensure that a party cannot claim the agreement is not binding because the parties do not sign one single copy of the agreement.
The clause will look something like this:
This Agreement may be executed in any number of counterparts that together will form one instrument.
Continue reading this article below the form
Need legal advice?
Call 1300 544 755 for urgent assistance.
Otherwise, complete this form and we will contact you within one business day.
Why is a Counterparts Clause Important?
A common cause for dispute involves enforceability issues and whether a contract is legally binding. For example, in a disagreement, one party may argue that the contract was never valid and thus, their obligations under it are not applicable. The counterparts clause, as drafted above, aims to avoid this outcome.
The counterparts clause is also particularly important when you can negotiate agreements online and execute contracts using digital technology. Though digital signatures allow parties to sign and return documents to one another without physical contact, it may still be more convenient for each party to hold their own signed version of the document.
It is even more important to check the wording of your counterparts clause if it does not reflect the wording shown above.
In that case, it will be essential to make sure you comply with this provision. In the Supreme Court of the UK, a case was decided on the content of the counterparts clause. This case showed that beginning work without a properly signed or detailed agreement could be problematic. Therefore, it is crucial that the wording of these general clauses work for you.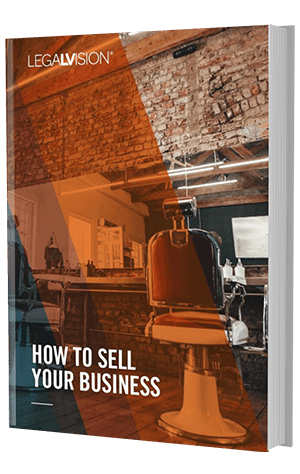 The Ultimate Guide to Selling a Business
When you are ready to sell your business and begin the next chapter, it is important to understand the moving parts that will impact a successful sale.
This How to Sell Your Business Guide covers all the essential topics you need to know about selling your business.
Download Now
Key Takeaways:
A counterparts clause makes up part of the general provisions of any contract you may enter. It establishes that though parties may sign documents separately, if the document's content is the same, you can read them together to form a legally binding agreement.
If you need help with a counterparts clause, our experienced contract lawyers can assist as part of our LegalVision membership. For a low monthly fee, you will have unlimited access to lawyers to answer your questions and draft and review your documents. Call us today on 1300 544 755 or visit our membership page.
Frequently Asked Questions
Is including a counterparts clause required?
Though it is best practice to include a counterparts clause, the law does not require or mandate it. Instead, it is a protective measure that ensures the legal enforceability of a contract even though parties sign separate but identical copies of the agreement.
What does it mean to sign in counterparts?
This occurs when the parties to an agreement sign two separate but identical copies of the document to which they agree. This usually occurs when the document requires a wet-ink signature, as digital signatures have made it easier to sign and return documents to parties worldwide.
Was this article helpful?
Thanks!
We appreciate your feedback – your submission has been successfully received.