Can My Business Make Comparative Advertising Claims?

Updated on May 11, 2022
Reading time: 5 minutes
If you operate a business, you will likely have used a number of marketing tools and materials to attract new customers, while also generating goodwill. Navigating the consumer law rules when it comes to advertising can be tricky. This is especially true when it comes to comparative advertising claims. This article will explain the law around comparative advertising claims and outline potential traps and pitfalls when using comparative advertising claims for your business.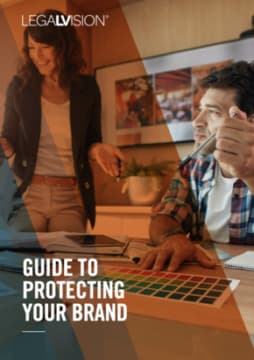 Guide to Protecting Your Brand
Your business' brand represents your values, identity and reputation. Learn how to create a successful brand and protect it.
Download Now
Comparative Advertising Claims
A comparative advertising claim compares your product or services to those of one of your competitors. These types of claims typically suggest that one product is better or more effective than another. Comparative advertising claims can include:
side by side product or service comparisons; or
suggestions that your products have improved upon an existing design or technology, using language such as 'new and improved.'
Generally, comparative claims will relate to differences in the price, quality, range, or volume of your goods or services. To make these types of claims, you should ensure that they are not misleading or deceptive.
Regulating Advertising in Australia
The Australian Consumer Law (ACL) predominantly regulates advertising in Australia. The primary purpose of this law is to protect consumers and their interests. Therefore, understanding the ACL and how it applies to you is critical to the operation of any business.
The ACL also gives the Australian Competition & Consumer Commission (ACCC) power to:
enforce the ACL;
hear complaints from consumers; and
issue penalties in breach of the ACL.
On top of understanding how the ACL works and applies to your business, you should be aware that advertising is also self-regulated by the Australian Association of National Advertisers (AANA) and the associated organisation, Ad Standards, which handles complaints about advertising from customers and businesses.
You may also be required to follow industry-specific rules and laws surrounding advertising. For example, the:
These additional rules can be complex and difficult to comply with, but you may face broader penalties for non-compliance outside of the ACCC.
Misleading and Deceptive Conduct
Under the ACL, you must not engage in misleading or deceptive conduct.
That is, claims in advertisements about your products or services must be truthful and substantiable. When assessing whether advertising is misleading or deceptive, you should consider the overall impression left on the consumer – this extends beyond literal words, including images and the context of each statement.
Making a Compliant Comparative Claim
At a minimum, you should ensure that comparative advertising claims are not misleading or deceptive, because this makes you liable for substantial penalties. In this case, you can follow specific steps to minimise your risk of breaching the ACL. For example, the table below outlines some strategies you can employ. 
Strategy
Explanation
Ensure the comparison is accurate
As with any advertising material, you must be able to substantiate your claims and ensure that they are truthful and accurate.
This will be assessed on a case by case basis.
Ensure you are comparing similar products or services
Comparative advertising should focus on comparing similar products and services.
If you suggest that a product is superior to a competitor's older model or cheaper product, it is likely to be considered misleading.
Ensure the claim is true for the duration of the promotion or advertising period
You may not notice changes to your competitors' services and changes.
If you make a comparative claim, you must continually monitor the product to ensure the comparison is accurate.
One way to minimise your risk in this respect is to limit the length of the promotion.
Risks of Making Comparative Advertising Claims
Whilst following the above steps will reduce your risk of misleading and deceptive conduct when it comes to comparative claims, you should still be prepared to receive complaints. As with any successful marketing campaign, there is always a chance that your competitors (particularly those you have painted in a negative light), take issue with your advertising and make a formal complaint. They can make a complaint to the ACCC or Ad Standards, but you may also receive a complaint from a solicitor.
Key Takeaways
In summary, the Australian Competition and Consumer Commission (ACCC) is the main regulator for advertising complaints and penalties, and it may hold you responsible for breach if you make a comparative advertising claim this is misleading or deceptive. Therefore, a simple rule you can follow if you doubt the validity of a comparative claim is to only stick to claims that you can substantiate. The ACCC also provides various resources and tools to help you navigate and comply with Australian Consumer Law.
If you are still unsure of your responsibilities regarding comparative advertising, our experienced regulatory and ad review lawyers can assist as part of our LegalVision membership. For a low monthly fee, you will have unlimited access to lawyers to answer your questions and draft and review your documents. Call us today on 1300 544 755 or visit our membership page.
Frequently Asked Questions
What is a comparative advertising claim?
A comparative advertising claim compares your product or services to those of one of your competitors. These types of claims typically suggest that one product is better or more effective than another. Australian Consumer Law and the Australian Competition and Consumer Commission regulates comparative advertising claims in Australia. 
What is misleading and deceptive conduct?
If your comparative advertising claim is misleading or deceptive, you may face penalties from the Australian Competition and Consumer Commission. This includes any claims that are not truthful or substantiable regarding the quality and price of your product or service compared to a similar product or service offered by a competitor.
Was this article helpful?
Thanks!
We appreciate your feedback – your submission has been successfully received.
About LegalVision: LegalVision is a commercial law firm that provides businesses with affordable and ongoing legal assistance through our industry-first membership.
By becoming a member, you'll have an experienced legal team ready to answer your questions, draft and review your contracts, and resolve your disputes. All the legal assistance your business needs, for a low monthly fee.
Need Legal Help? Submit an Enquiry
If you would like to get in touch with our team and learn more about how our membership can help your business, fill out the form below.
Read other articles by Caroline
<!-/- Related Articles - Item -/->