Table of Contents
If your business offers goods or services, you would be no stranger to customer requests for a return or a refund. Often these requests can come from a wide range of circumstances, whether a customer's dissatisfaction with your business or a problem with the goods or services.
In most cases, you should check whether the customer has proof of purchase. If a customer cannot provide proof of purchase, you may need to consider your business obligations and what rights a consumer may have.
This article will explore what rights and responsibilities you might have as a business if a customer wishes to return a product without proof of purchase.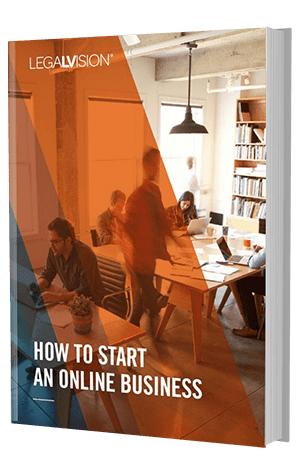 The Ultimate Guide to Starting an Online Business
It's now easier than ever to start a business online. But growing and sustaining an online business requires a great deal of attention and planning.
This How to Start an Online Business Manual covers all the essential topics you need to know about starting your online business.
The publication also includes eight case studies featuring leading Australian businesses and online influencers.
Download Now
What is Proof of Purchase?
Proof of purchase can exist in many forms. The most well-known form is a customer's receipt from a physical or online store. Typically a receipt or other proofs of purchase should include the following:
your business name and ABN or ACN;

date of purchase;

price; and

name of the product or service.
If your business supplies goods or services over $75, you must provide customers with a receipt. Even if the monetary amount of the purchase is under $75, customers can still request a receipt which you must provide in seven days. Forms of proof of purchase have expanded in the digital age as record-keeping has become more efficient and accessible. Other forms of proof of purchase include:
GST tax invoices;

lay-by agreements;

receipt and confirmation numbers;

handwritten receipts;

credit card statements;

warranty cards;

serial or production numbers;

transaction statements;

texts receipts; and

email receipts.
Additionally, customers may request an itemised bill or account statement, which must show, if relevant to the item purchased:
how the price was calculated;

the number of hours worked and the hourly rate; and

the materials used and the amounts charged for them.
It is important to have these proofs for two reasons:
it addresses issues relating to possible fraud; and

it allows the customer to access their consumer rights.
Fraud
Customer returns and refunds are ultimately a cost incurred by your business. Whether repairing the product, replacing the product, or attending to remedial services, your business will have to bear the cost.
You should ensure your policies do not infringe on consumer rights or guarantees under the Australian Consumer Law. For example, it is illegal to refuse a refund. You should also regularly update your record keeping and information management so you can easily obtain purchase or product information when requests for refunds or returns are made.
Ultimately, you must consider each request on its own merits. The Australian Consumer Law does not describe what sufficient proof of purchase is. You must use your discretion and knowledge of your internal processes to decide how to deal with a customer request.
Continue reading this article below the form
Need legal advice?
Call 1300 544 755 for urgent assistance.
Otherwise, complete this form and we will contact you within one business day.
Consumer Rights
It is prudent to note in your refund/return policy that customer claims must include proof of purchase. This can avoid an influx of unnecessary refund/return/replacement claims.
Key Takeaways
Ensure your business is well-equipped to deal with customer refund/return requests by ensuring you have a clear refund and returns policy, and specify the requirement for sufficient proof of purchase. Because proof of purchase can come in multiple forms, you may have to use discretion as a business when considering whether a customer's information constitutes reasonable proof.
If you have any questions concerning customer refunds or replacements, or if you would like assistance drafting a refund or returns policy, our experienced contracts lawyers can help as part of our LegalVision membership. For a low monthly fee, you will have unlimited access to lawyers to answer your questions and draft and review your documents. Call us today on 1300 544 755 or visit our membership page.
Frequently Asked Questions
Am I required to give a refund/return/replacement to all customers, if they have proof of purchase?
If a customer can supply proof of purchase, then their eligibility for a refund/return/replacement will depend on the nature of the problems associated with the product under the consumer guarantees under the Australian Consumer Law. Primarily the remedy will depend on the severity of the problem with the product.
Are there multiple forms of proof of purchase?
Proof of purchase can take multiple forms such as receipts, credit card statements, or tax invoices.
What if a customer complains that they should be entitled to the refund/repair/replacement of a product and cannot provide proof of purchase?
If a customer cannot provide sufficient proof of purchase, they will not be able to claim the legal remedies under the Australian Consumer Law. To ensure you meet your requirements as a business supplying goods/services, you should always provide a receipt for any transactions over $75, or upon request by a customer. You should also have a refund/returns policy that can effectively communicate to customers what the process is for them to seek a refund/return.
Was this article helpful?
Thanks!
We appreciate your feedback – your submission has been successfully received.