Table of Contents
If you run a business selling goods, consumers may try to return your products to you. They may do so if the item is faulty, the goods don't match their description, or maybe they just changed their mind. Under the Australian Consumer Law (ACL), there are a number of consumer guarantees that entitle a consumer to return a product and obtain a refund or replacement.
However, there are other reasons a consumer may return goods, and you are not obligated to refund them. This article will set out some situations where your business must refund, replace or repair goods, as well as circumstances that excuse you from doing so.
Refund Policy
It is unlawful to display a sign stating "No Refunds". It is also unlawful to tell your customers there are no refunds on sale items or that sale items can only be exchanged or given store credit. The ACL views sale and full-price items as the same. You may communicate your refund policy to customers by:
physical signs in a store;

messages on your website;

emails or SMS messages; or

when speaking to a customer.
However, your business can tell customers that you will not refund sale items for a change of mind. You can also limit the period in which change of mind returns are allowed.
When You Must Provide the Consumer With a Remedy
The Item is Faulty
Under the ACL, the consumer guarantees allow the consumer to receive a refund, repair or replacement for faulty goods. A faulty item:
does not do what it needs to do, or

has a defect, or

is unsafe, or

is not durable.
However, if you have disclosed the defect to the consumer, they are not entitled to be remedied after purchasing the item. Similarly, if the customer misuses the goods, they will not be able to claim that the goods are faulty.
You will still have to accept the goods back if the consumer only found out that the item was faulty after purchase. This is the case even if they have used the goods or worn them and removed the packaging or labels.
The Item Does Not Match the Description or Sample
If the customer purchased the item based on a sample or demonstration and the goods turn out differently, you must allow them to return the goods and provide a refund.
Similarly, if the product is different from the description presented in advertisements or online, you will need to give the customer a refund. Usually, the product and the description would have to be so different that the customer would not have purchased it otherwise.
The Goods Do Not Do What the Salesperson Said They Would
If a salesperson tells the customer that the goods will do something, they effectively make a warranty covered under the ACL.
If the customer asked your salesperson for a product to do a particular thing and relied on your salesperson's advice, the customer is entitled to a refund.
Continue reading this article below the form
Need legal advice?
Call 1300 544 755 for urgent assistance.
Otherwise, complete this form and we will contact you within one business day.
When You Do Not Have to Refund the Consumer
The Customer Changed Their Mind
You do not have to provide the customer with a refund if they simply change their mind. Instead, you may choose to offer store credit or exchange instead of refunding the items.
The Customer Does Not Have a Receipt
You do not have to refund goods if the customer does not have a receipt or is unable to show proof of purchase. This may be shown by:
their credit card statement;

a lay-by agreement; or

a confirmation or receipt number if it was purchased online.
When It Depends
The Item Was a Gift for the Customer
A customer receiving the item as a gift has the same rights as the person who bought the goods.
The Customer Bought the Item on Sale
A consumer's rights are not affected by whether an item is on sale or not. You will need to refund sale items in the same situations that you would have to refund full-price items.
You would not have to refund a sale item if you discounted the item because it was defective, for example, because it had a scratch or stain.
A Secondhand Store
If your business sells second-hand goods, they are still covered by the ACL. Therefore, the consumer guarantees apply.
The Item Was Bought Online
Customers who buy items online have the same rights as consumers who purchase in-store.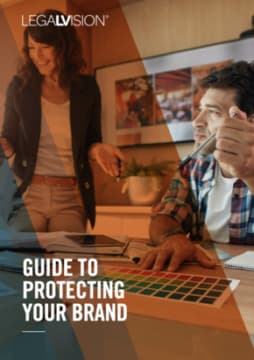 Guide to Protecting Your Brand
Your business' brand represents your values, identity and reputation. Learn how to create a successful brand and protect it.
Download Now
Key Takeaways
The Australian Consumer Law (ACL) sets out the rights that apply to all Australian consumers when purchasing goods and services. A business cannot choose not to follow these rules. Under the ACL, you have to provide a refund for an item if it does not do what it needs to do, has a defect, is unsafe, or is not durable. You do not have to provide a refund if the customer has simply changed their mind about the goods. Similarly, you are not required to provide a refund unless the customer provides a receipt or proof of purchase. "No Refunds" signs and policies are unlawful and should be avoided. If you require assistance understanding your obligations under the ACL, contact LegalVisions's competition lawyers on 1300 544 755 or fill out the form on this page.
Frequently Asked Questions
Where Do Consumer Rights Come From?
Your consumer rights come from the Australian Consumer Law (ACL). This law sets out the rights of all Australian consumers.
When Do I Have to Provide a Refund?
You have to provide a refund for an item if it does not do what it needs to do, has a defect, is unsafe, or is not durable.
Does the Customer Need a Receipt?
You do not have to provide a refund unless the customer provides a receipt or proof of purchase.
Was this article helpful?
Thanks!
We appreciate your feedback – your submission has been successfully received.